Al Pacino Was Almost Fired From 'The Godfather' After Just 2 Weeks of Filming
Al Pacino's performances in the Godfather trilogy are legendary. Playing cold, ruthless Michael Corleone, he dazzles audiences with his unreadable and subdued personality. Deservedly so, performance in The Godfather Part II was so strong that he earned an Oscar nomination for Best Actor. 
However, despite all of the accolades and adulation that occurred after the franchise's release, Pacino was not popular among studio executives. In fact, after watching the first two weeks of dailies from The Godfather, the studio was ready to fire Pacino.
Al Pacino was nearly fired from 'The Godfather' after only 2 weeks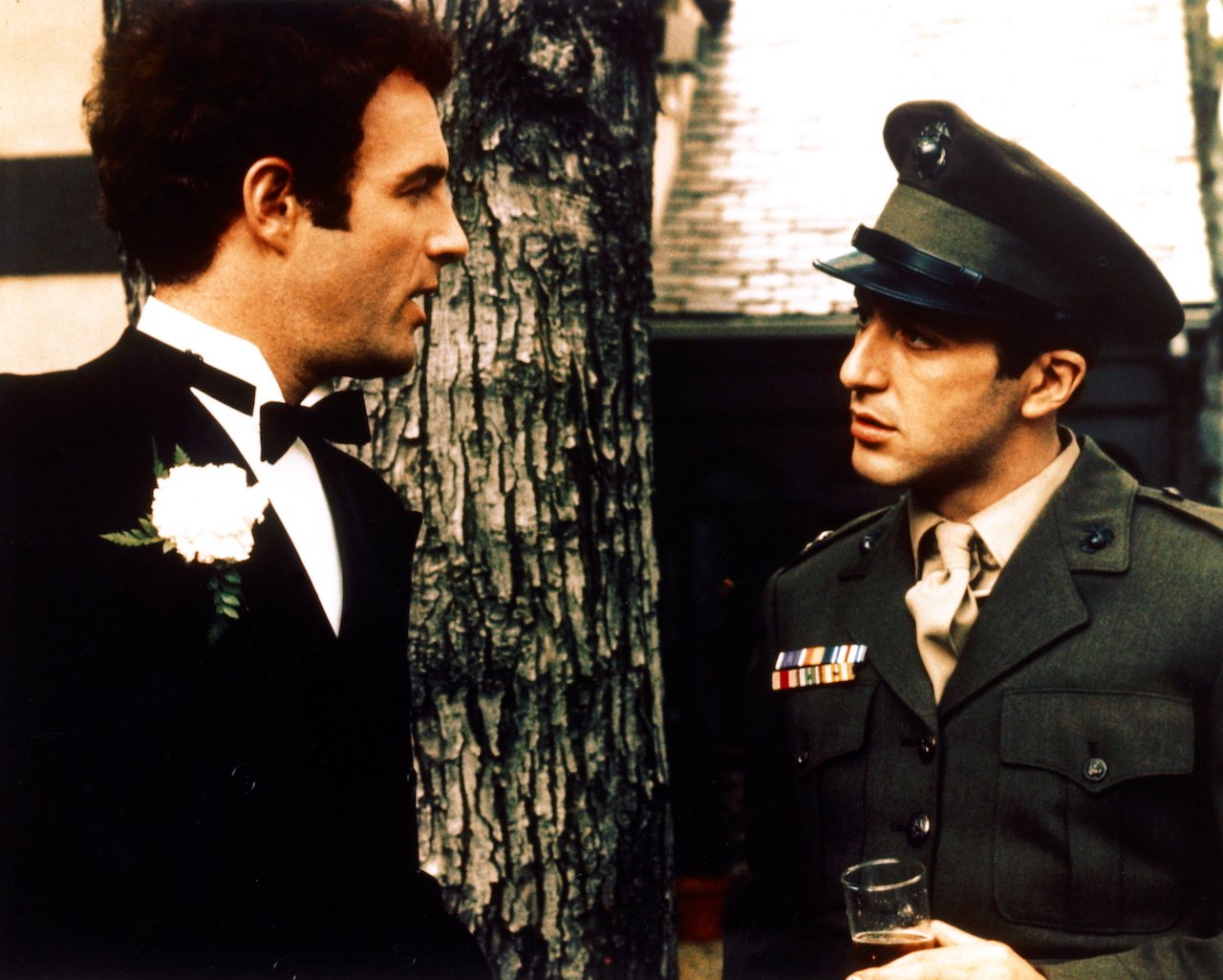 Pacino recalled finding out he was on the chopping block during an interview with GQ.
"When I got on the thing, they were gonna fire me about two weeks into it," Pacino said. "They didn't care for what they were seeing."
The studio never wanted him from the start
Prior to being cast in The Godfather, Pacino knew the studio wasn't on his side. It was only after studio execs saw his performance in The Panic in Needle Park that they gave him a shot. 
"They didn't want me, and there were a series of tests. … We finally got to shoot, they accepted," Pacino said. "Because Jerry Schatzberg, my great friend and director, gave them eight minutes from Panic in Needle Park. And when they saw the footage they hired me."
Director Francis Ford Coppola stepped in to help him out
After it became clear the studio wasn't happy, Francis Ford Coppola, director of the Godfather trilogy, met with Pacino in an attempt to motivate him to perform better. However, Pacino didn't see anything wrong with what he was doing. 
"Francis said, 'Listen, you know I believe in you and all this, but you gotta take a look at the footage,' Pacino recalled. "So I went to the Paramount building and looked at the footage, cause I knew this was it, my job is over now. And I watched the footage, which I didn't think was good, or great or anything, but it wasn't really bad because it was what I was thinking about in this role." 
Pacino had carefully planned his performance and had a strategic outlook on the role. 
"I had given a lot of thought to this role because you had to. It's a certain kind of role. And I thought, 'The power of the role was in the transition from this kid.' You don't quite know who he is, where he's going and then before you know it, he becomes this leader without tracking it. So I liked that I would help create a kind of enigmatic person."
Al Pacino struggled to let go of the character after filming 
Ironically, Pacino's biggest issue with The Godfather occurred after filming was complete. He had become so wrapped up in the Michael Corleone role that he had a hard time dissociating from the character in real life.
"What was more of a struggle was living afterward with the aura of that. … Being that character, … it sort of had an effect on me, on my life, for a while. " Pacino added.