Al Pacino's Girlfriend Meital Dohan Blames Their Breakup on 'Difficult' Age Gap
Iconic actor Al Pacino and girlfriend Meital Dohan recently split after two years together, with Dohan pointing to their decades-wide age difference as the cause.
This article was originally published Feb. 18, 2020.
Hollywood icon Al Pacino got back in the spotlight with his Netflix hit The Irishman. The Academy Award-winning actor has appeared in some of the greatest films of all time, including The Godfather trilogy, Dog Day Afternoon, and Serpico.
Though Pacino is a showbiz powerhouse, that wasn't enough to salvage his two-year relationship with Israeli actor Meital Dohan, who opened up about their vast age difference.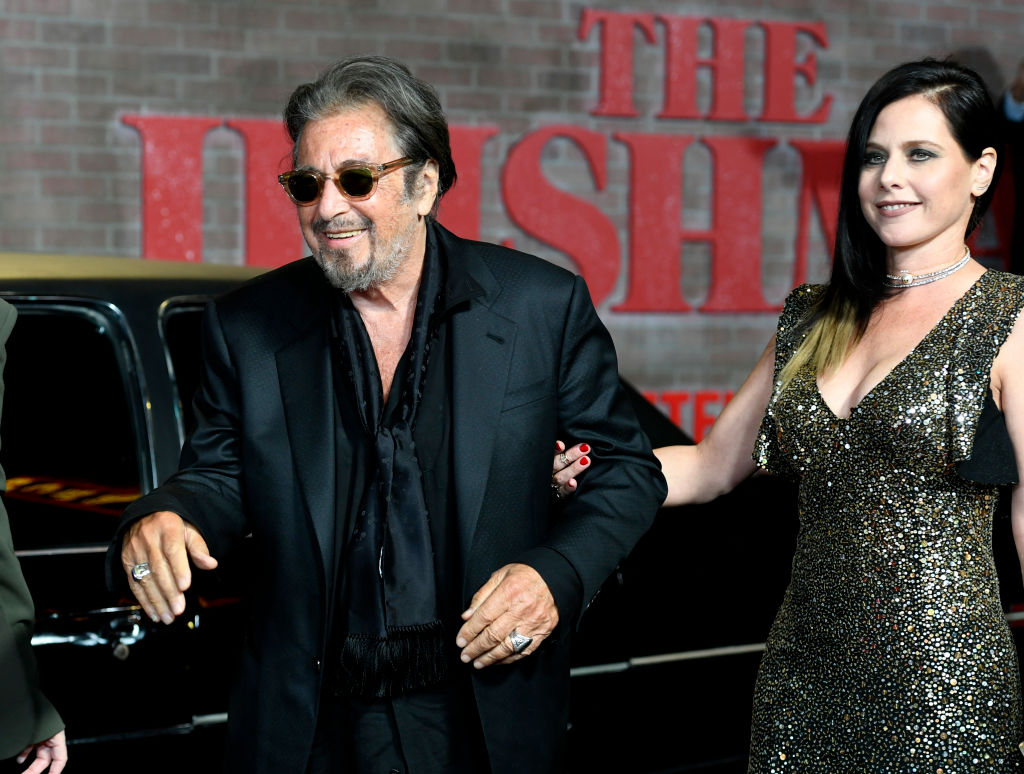 Who is Meital Dohan?
Dohan is known for her role as a rabbi on Showtime's Weeds, though she was previously a successful actor and playwright in Israel before coming came to the U.S. Dolan also appeared on the Israeli version of Dancing With the Stars, which inspired her to follow a career path in music.
"The whole epiphany about pursuing and focusing on music happened in a very funny way," Dohan said in 2012, according to The Hollywood Reporter. "While doing Dancing with the Stars in Israel, I had a spiritual guide who told me to go back to L.A. and start with my music career."
Seeing herself as an artistic chameleon, the actor made a point of consistently evolving. "My whole life I was always a writer and a creator," Dohan said. "I'm an artist changing from role to role. That's how I see myself."
Romance with Pacino
According to The Times of Israel, Dohan and Pacino met at a Hollywood after-party following a screening. The couple had been spotted sporadically over two years, keeping their relationship low-key.
The two appeared at the Netflix premiere of Pacino's film The Irishman, for which he was nominated for an Oscar. His daughter Olivia was also in attendance at the event. Pacino shares Olivia and twin brother Anton with actor Beverly D'Angelo, whom he dated from 1996 to 2003. Pacino also has a daughter, Julie, with acting teacher Jan Tarrant.
Too many decades in between
People reported that the pair parted ways after almost two years of dating. Dohan alluded to their 39-year age difference as the reason for their split.
"It's hard to be with a man so old, even Al Pacino," Dohan said of the actor, according to The Times of Israel. "The age gap is difficult, yes. I tried to deny it, but now he is already an elderly man, to be honest. So even with all my love, it didn't last."
Despite the difficulties, Dolan is optimistic that they can maintain a friendship.
"I had a fight with him and left him recently, but of course I really love and appreciate him, and I was glad to be there for him when he needed me, and to be a part of his legacy," she said. "It's an honor for me. I'm glad this relationship happened between us, and hope we remain good friends."
[Correction: An earlier version erroneously said Dohan and Pacino's age difference is 36 years. It is 39 years.]