Al Roker and Deborah Roberts Initially 'Brushed It Off' When His Mom Gave Them Marriage Advice
Today Show star Al Roker and ABC News correspondent Deborah Roberts tied the knot in September 1995. After over 25 years of marriage, the two journalists have learned their fair share about relationships. Looking back, Roberts shared some words of wisdom from Roker's mother that she originally put aside.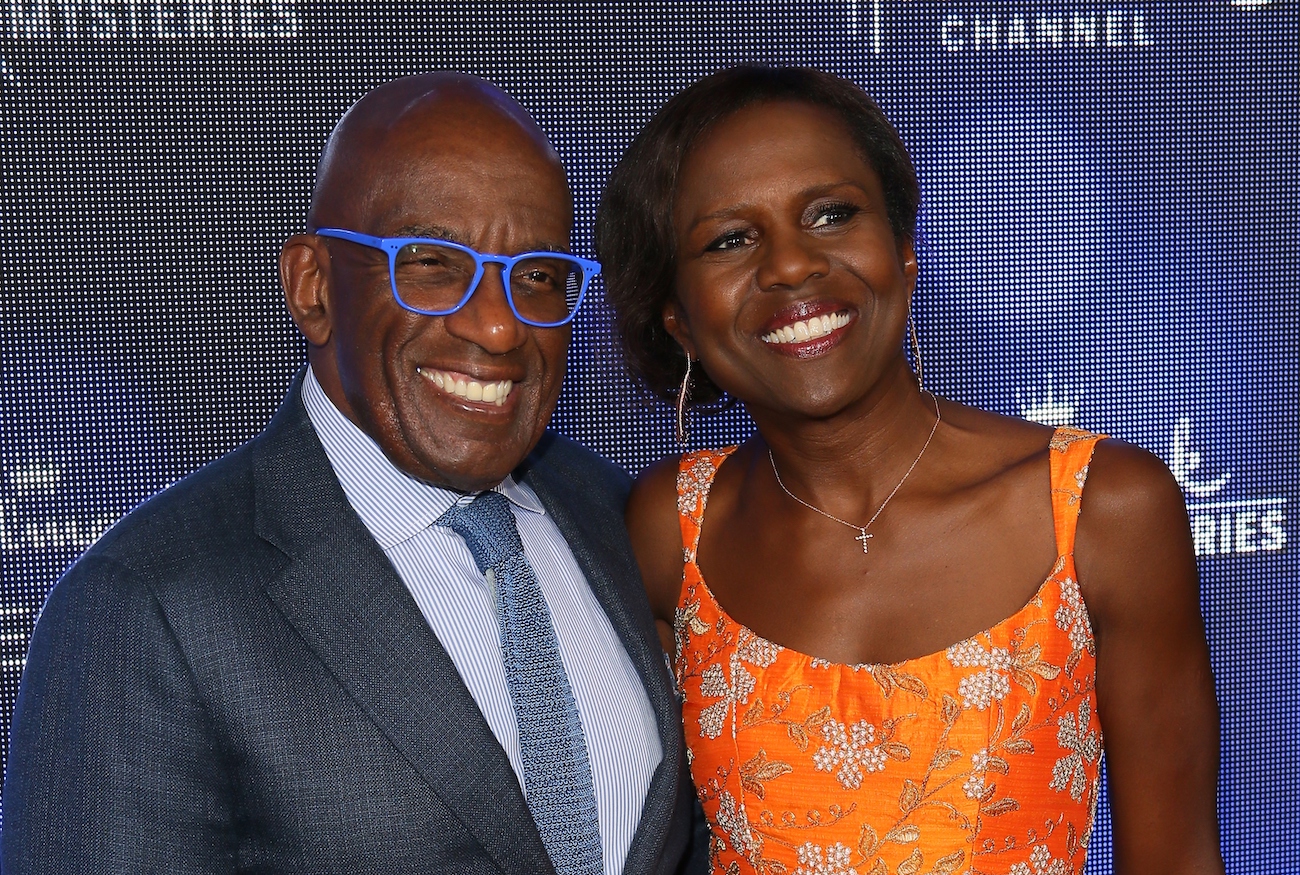 'Today' star Al Roker and Deborah Roberts got some pearls of wisdom from his mother
Roker and Roberts met in 1990 when she started at NBC as a general assignment reporter. Friends at first, Roker quickly upped his game to shift their relationship to romance. In their book Been There, Done That: Family Wisdom For Modern Times, Roberts described becoming a part of Roker's family and getting to know his mother, Isabel Roker.
"Al's mom was a power to be reckoned with, even at 4'3″ and about 110 pounds," the ABC journalist wrote. "She had a wicked sense of humor, and her cackling laugh was audible two floors away."
When Roker and Roberts were headed to the altar in September 1995, Roberts' future mother-in-law shared some advice shortly before their wedding.
"At our wedding rehearsal dinner, Al's mom, Isabel, gave me some unsolicited advice that I still remember clearly and have held dear," Roberts explained. "She looked us both dead in the eyes and in a serious tone said, 'Communication is the secret to a long marriage. Talk… talk… talk… about everything. Marriage isn't easy, but if you talk you will avoid a lot of problems."
Deborah Roberts and Al Roker later saw the advice as 'powerful'
In their book, Roberts revealed that she didn't necessarily take Isabel's words too seriously at the time.
"I have to admit, we both brushed it off in the thrill of the festive night," Roberts confessed of her and her husband-to-be. "I remember thinking, 'Al's mom is nothing if not dramatic!'"
Over the course of her marriage to Roker, Roberts grew appreciate her mother-in-law's expertise, especially since Isabel had maintained a successful relationship with her husband, Al Roker, Sr., for decades.
"As the years rolled by, I came to realize that her simple words offered powerful advice based on experience and wisdom," Roberts wrote. "John Gray was absolutely right in his famous book Men Are from Mars and Women Are from Venus. Men and women speak entirely different languages!"

Deborah Roberts on lessons learned from over 25 years of marriage
Now married for over two decades, Roberts has learned where a lack of communication only leads to turmoil.
"When Al and I have had a frustrating misunderstanding, it's usually because one of us didn't fully explain our intentions or feelings," Roberts remarked. "I feel annoyed when he throws out that wonderful half of a salad that I was planning to take for lunch the next day, but of course I didn't tell him not to. I just assumed he could read my mind. Or when he's steaming that I'm in an edit room working late, even though he made a nice dinner for me and the kids, it's usually because he didn't tell me he was making dinner at a certain time and I neglected to let him know I wouldn't be home."
Roberts credited couples therapy for improving their communication skills, as well as her mother-in-law's sage advice.
"As Isabel said, talking to each other would help us avoid a lot of our troubles," Roberts said. "If your relationship is anything like ours, it's an ever-changing work in progress that will require some fine-tuning along the way, and that's a good thing. Great romances don't happen overnight. They're built over a lifetime of love, adoration, and the promise of 'happily ever after!'"