Al Roker's 1st Employer Worried It'd Be Controversial to Hire a Black Man
Al Roker, the current NBC's Today weather anchor, has been on the show for more than twenty years. Roker is also an actor, author, and television personality. Roker was born on August 20, 1954, in Queens, New York. Roker's career was not smooth, and he had a challenge when starting his career in a TV news industry, which featured only a few Black men.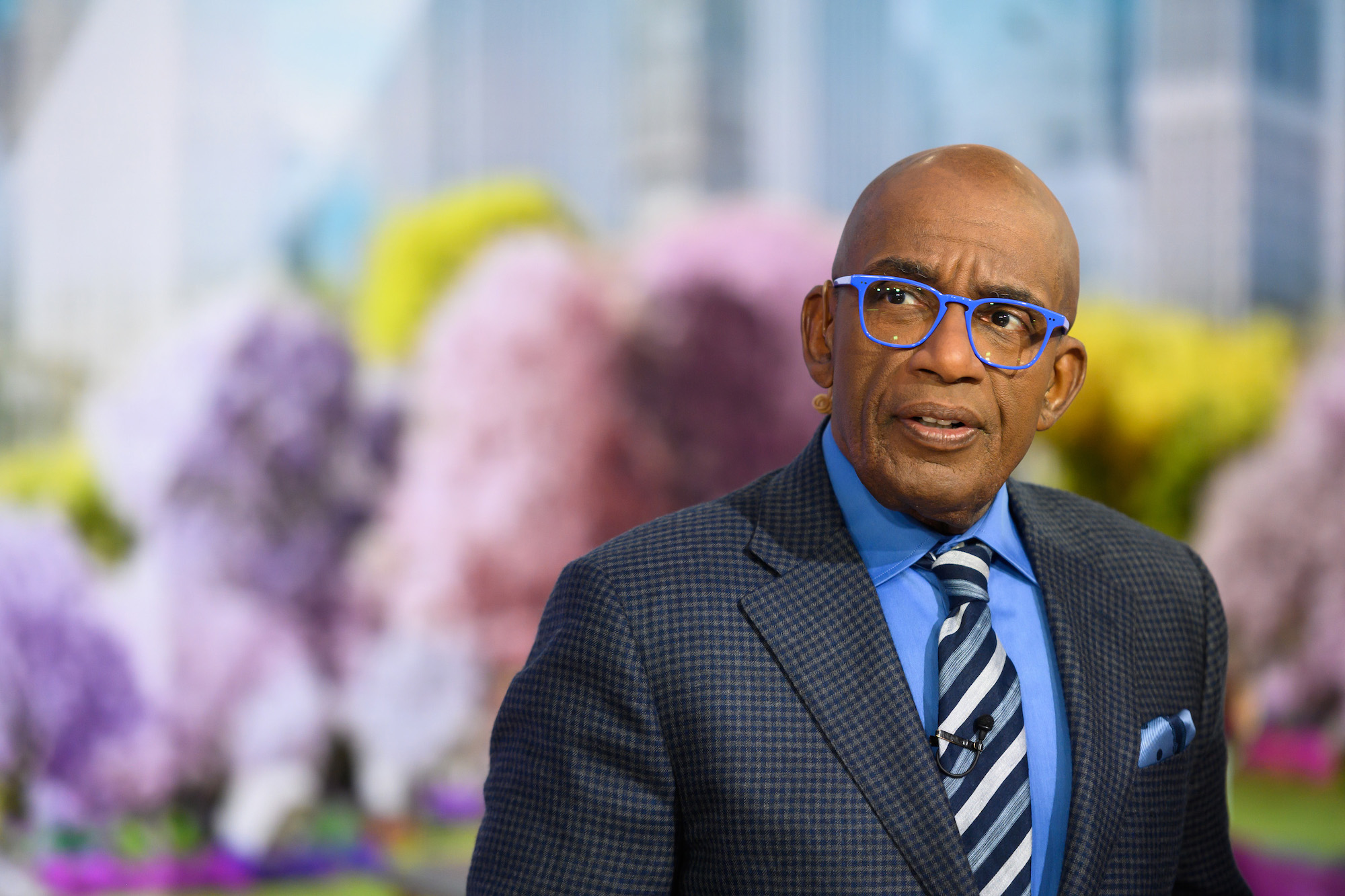 Black meteorologists weren't common in the early 1970s
Actor Justin Long hosted Roker on his podcast (available on Apple), Life is Short with Justin Long, and they had an in-depth conversation with Roker about how he began his career. During the podcast episode, Long explains a part in Roker's book that talks about how controversial it was to hire a Black man to be a weatherman.
Roker opened up about starting at the Syracuse anchor job, "Upstate New York was still fairly white. I was going to be the first African-American to sit on the desk five days a week." Roker began his career in 1974, on WTVH-TV.
The employer was worried about the controversy and took some measurements as a safety precaution if there was any sort of backlash having a Black anchor. Roker told Long on the podcast, "They put an extra switchboard — back then we had switchboard operators — they had a security guy."
According to Roker, the employer was expecting chaos from the people of New York. Roker commented that "I think they were expecting the populous of central New York to rise up with torches and pitchforks and storm the station." The employer's worries did not come true, and the upstate New Yorkers seemed oblivious of the fact that a Black man was a weatherman. "And they didn't get a phone call," Roker added when speaking on the podcast.
Roker's personality has made him a fan-favorite
RELATED: 'Today': Al Roker Says This Was by Far the Most Painful Part of Writing His Recent Book 'You Look So Much Better in Person'
In a white-dominated industry, Roker seemed out of place, but his personality and drive enabled him to break through racial barriers. He has a lot of energy and a deep understanding of many things. 
Roker attended the State University of New York (SUNY) Oswego and received a degree in Communications, with a focus in journalism. Following his undergraduate experience and time in Syracuse, Roker went onto Washington D.C. and Cleveland before making his way back to his native New York City. After jobs around the city, Roker eventually landed his spot on Today.
Roker is talking about racism
Roker has open conversations about racism and is doing it on Today. On the show, Craig Melvin (a co-host of 3rd Hour of Today) and Roker talked about being a Black father.
"Your white friends are doing something — you cannot do the same things, because if the police come up, you will be the one who is targeted," Roker said, discussing 'The Talk' Black parents have with their children about how they are supposed to interact with police officers to ensure they get home safely. The conversations were sparked following the death of George Floyd and the growth of the Black Lives Matter movement. Roker has been a great voice in the conversations on racial justice and equality, so it's no surprise the start of his career started conversations of its own.