Aladin Jallali, '90 Day Fiancé' Alum, Has a New Wife After Divorce From Laura
Days before 90 Day Fiancé Season 9 came out on TLC, fans discovered a 90 Day Fiancé: The Other Way Season 1 star revealing huge news. Aladin Jallali, 90 Day Fiancé alum, has a new wife after his divorce from Laura. While Aladin kept most details under wraps, fans have gotten some info about the new couple.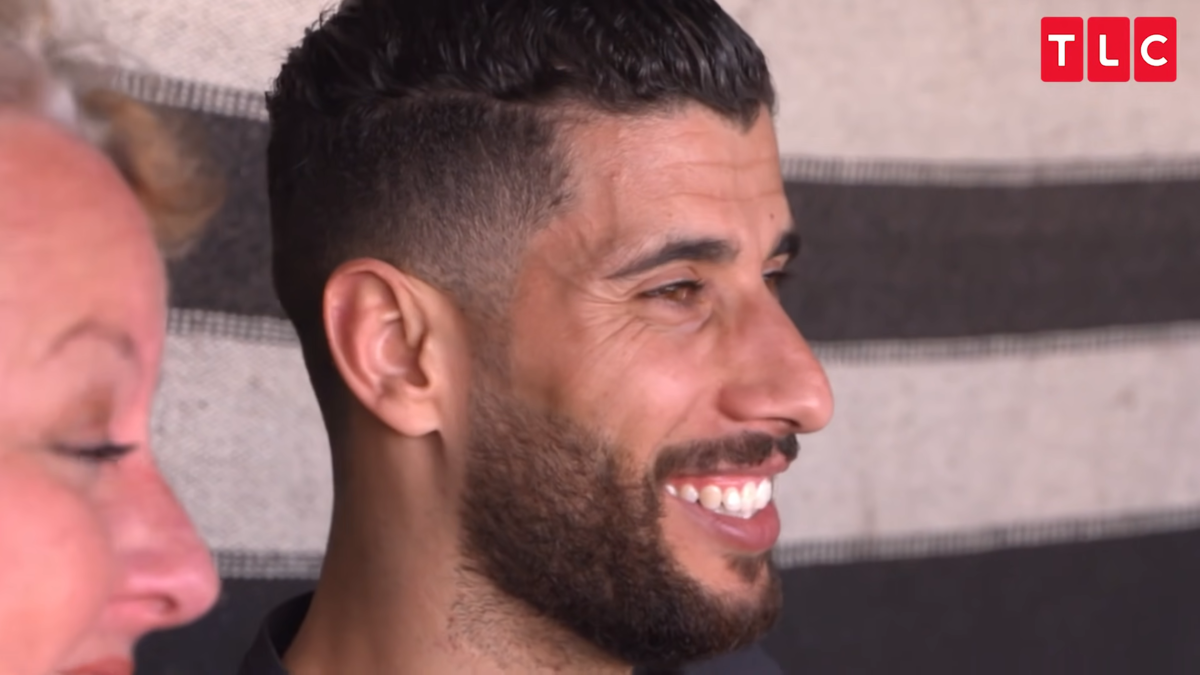 After Aladin and Laura split up after '90 Day Fiancé,' Aladin announced his engagement to then-future wife, Maria Talebi
The two 90 Day Fiancé: The Other Way Season 1 stars Aladin (from Tunisia) and Laura (from Canada) tried to work things out despite cultural differences and Laura's adult son, Liam, not supporting the union. However, the marriage ended in divorce in October 2019.
"My current relationship status with Aladin is we are officially divorced as of 12 pm our time," the 90 Day Fiancé: The Other Way star said during The Domenick Nati Show in 2020 (via Us Weekly). "So I am now single. If there's any men who wanna put a ring on it, I will judge the diamond size and the quality. But yeah, totally, come on, DM me. Show me the ring. Let's get jiggy with it."
In September 2021, Aladin announced his marriage to his new wife, Maria Talebi, with a series of photos.
"Words can not explain how I feel when I am with you," Aladin Jallali posted alongside the Instagram photos. "You are the love of my life."
'90 Day Fiancé' alum Aladin Jallali has kept info about his new wife private
While Aladin appeared in the photos, his new wife Maria Talebi remained obscured or facing away from the camera.
One photo gives a mostly clear look at her face, except for pink hearts covering her lower half and the message "happiest with you" written over the top half of her face.
Meanwhile, Laura revealed she had a new boyfriend after splitting up with Aladin from 90 Day Fiancé.
"I do have a honey," she said on 90 Day Bares All. "And this time, I'm going within the walls of North America. So I have an American sweetheart. He is a doctor. He loves me for me."
However, Laura and her new boyfriend at the time may have split since then.
Laura revealed she wants 'to get back out there' in a 2022 update
While Aladin and his new wife Maria Talebi seem happy after the 90 Day Fiancé couple split, Laura has had a more difficult time.
In a 90 Day Fiancé: Diaries update from April 4, 2022, Laura revealed that she wanted "to get back out there, meet men," and more. And she did not mention her American boyfriend at all.
"It's been three years since I've been in the presence of a man romantically, like, it's been a long time," she said (via Distractify). "I really want to get back out there, meet men, have a great time with my friends, and start to get myself back in shape again."
Hopefully, Laura can find the right person for her in the future. In the meantime, fans wish Aladin Jallali and Maria a happy marriage.
90 Day Fiancé Season 9 premieres on April 17 at 8 pm EST on TLC and Discovery+.