Alan Alda Once Said His Time on 'The West Wing' and 'M*A*S*H' Were Similar: 'You Had People Willing to Work Late at Night to Get It Just Right'
Despite being filmed in different decades and having distinct and very separate storylines, M*A*S*H and The West Wing are similar, according to Alan Alda. The 84-year-old actor worth an estimated $40 million once said both award-winning TV shows he starred in meant lots of late nights for the cast and crew. 
He played Capt. Benjamin Franklin 'Hawkeye' Pierce in 'M*A*S*H'
From 1972 to 1983, Alda played Capt. Benjamin Franklin Pierce, better known as "Hawkeye," on M*A*S*H. Created by Larry Gelbart, the CBS comedy followed staff members of an Army hospital during the Korean War who used humor to cope, according to IMDb.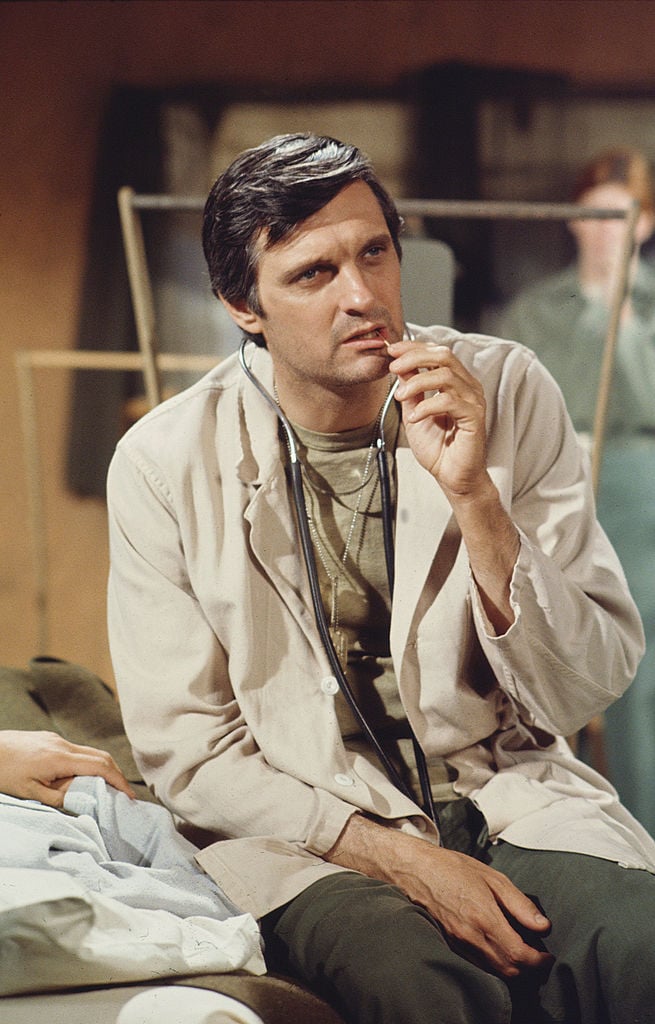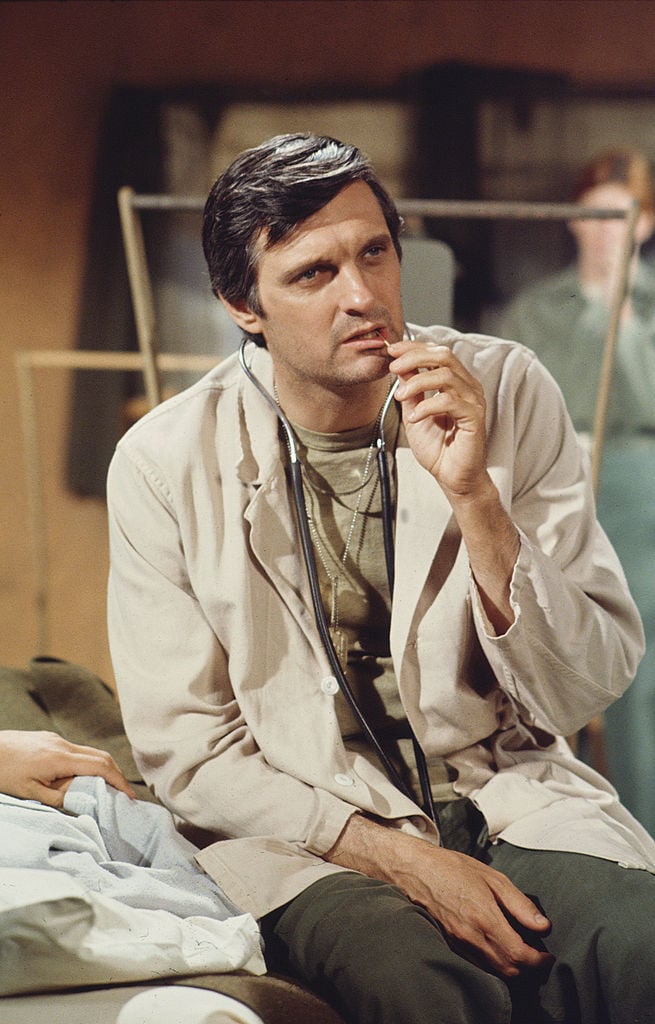 Not only did Alda star in the much-lauded series that went on to become a classic, but he also tried his hand at directing and writing while on M*A*S*H. His performance on the program as well as his directing and writing work earned him five Emmy Awards, including Best Director, Best Writing, and Best Actor. On top of that, he walked away from the series with six Golden Globes. Today, Alda's role on M*A*S*H remains his most well-known.
And later a senator running for president in 'The West Wing'
When he joined the cast of The West Wing in season 6, Alda played Republican Sen. Arnold Vinick from California. As the show went on, viewers watched as Vinick became the presidential running mate of U.S. Rep. Matthew Santos (Jimmy Smits) from Texas. The West Wing ended with — very old spoiler but a spoiler nonetheless — Santos winning the election and appointing Vinick as his Secretary of State.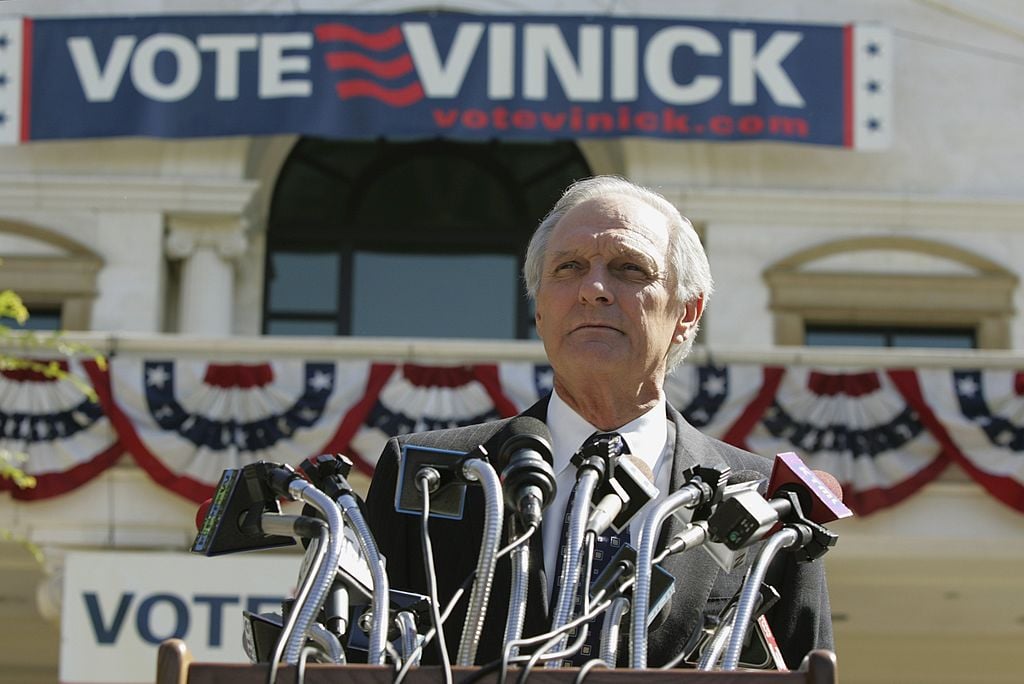 During his two-year, two-season stint on The West Wing, Alda not only got nominated for an Emmy, in 2006 he took home a win for Outstanding Supporting Actor In A Drama Series. 
Alda: People on both sets were 'willing to work late at night to get it just right'
Alda and other cast members reflected on The West Wing with Empire for an oral history of the show. During their conversation, Alda shared that he felt the political drama had some stuff in common with M*A*S*H, namely the late hours. 
"[Working on The West Wing] was similar in many ways to my experience on M*A*S*H, because you had people willing to work late at night to get it just right," he said. 
So, while the two programs were very different on the surface, they did sometimes mean late nights for the cast and crew.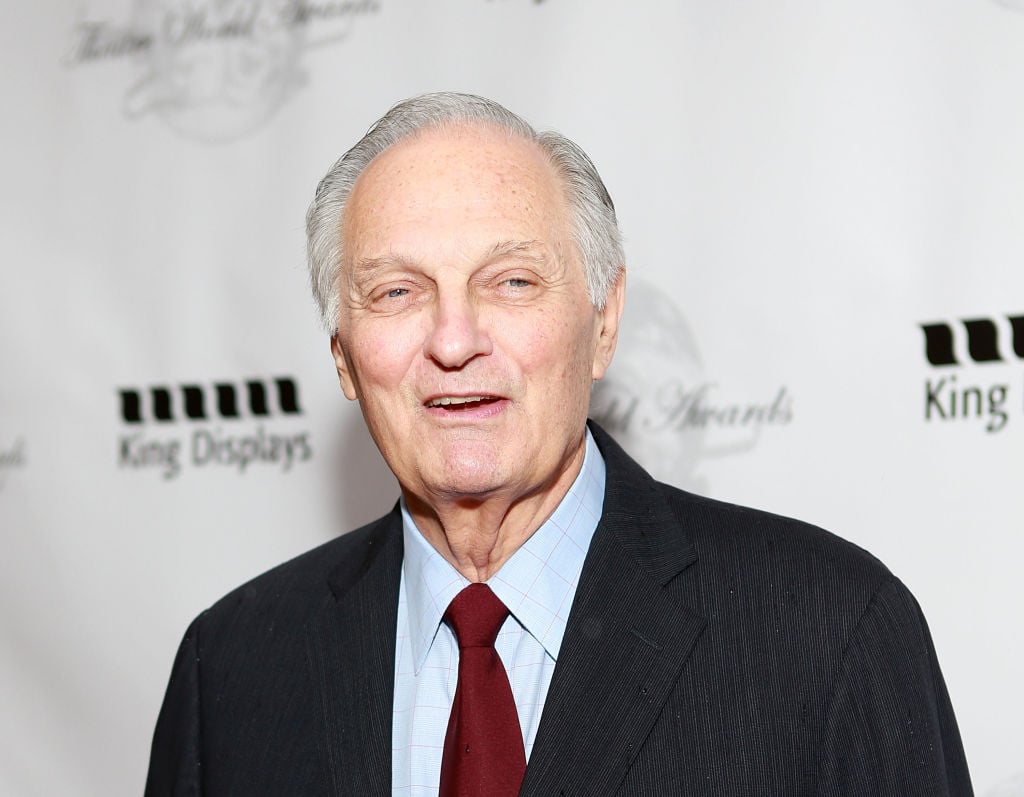 Despite having to occasionally be on set later than he might've liked, Alda said The West Wing resulted in some of his "happiest times" as an actor. 
What is Alan Alda doing now? 
After The West Wing ended, Alda worked on a number of movies before returning to TV for a short stint on 30 Rock, then The Big C followed by The Blacklist, according to his acting credits on IMDb.
In 2016, he starred in Horace and Pete and in 2018 he shared that he'd been diagnosed with Parkinson's Disease but it hasn't slowed down his work. He appeared in three episodes of The Good Fight and played Bert Spitz in the Academy Award-winning Netflix original movie, Marriage Story. Most recently, Alda played Dr. Arthur Amiot in Ray Donovan.