'Alan Wake Remastered': Everything We Know So Far
Alan Wake has awakened after 11 years. On Sept. 7, Remedy Entertainment announced its plan to release Alan Wake Remastered, a modernized version of its hit 2010 Xbox 360 title. The video game followed a thriller author named Alan Wake as he tried to discover the truth about his wife's disappearance in Bright Falls, Washington. However, a darkness from his books came to life and took over the town, creating a new obstacle for Alan.
Here's everything we know about Alan Wake Remastered so far.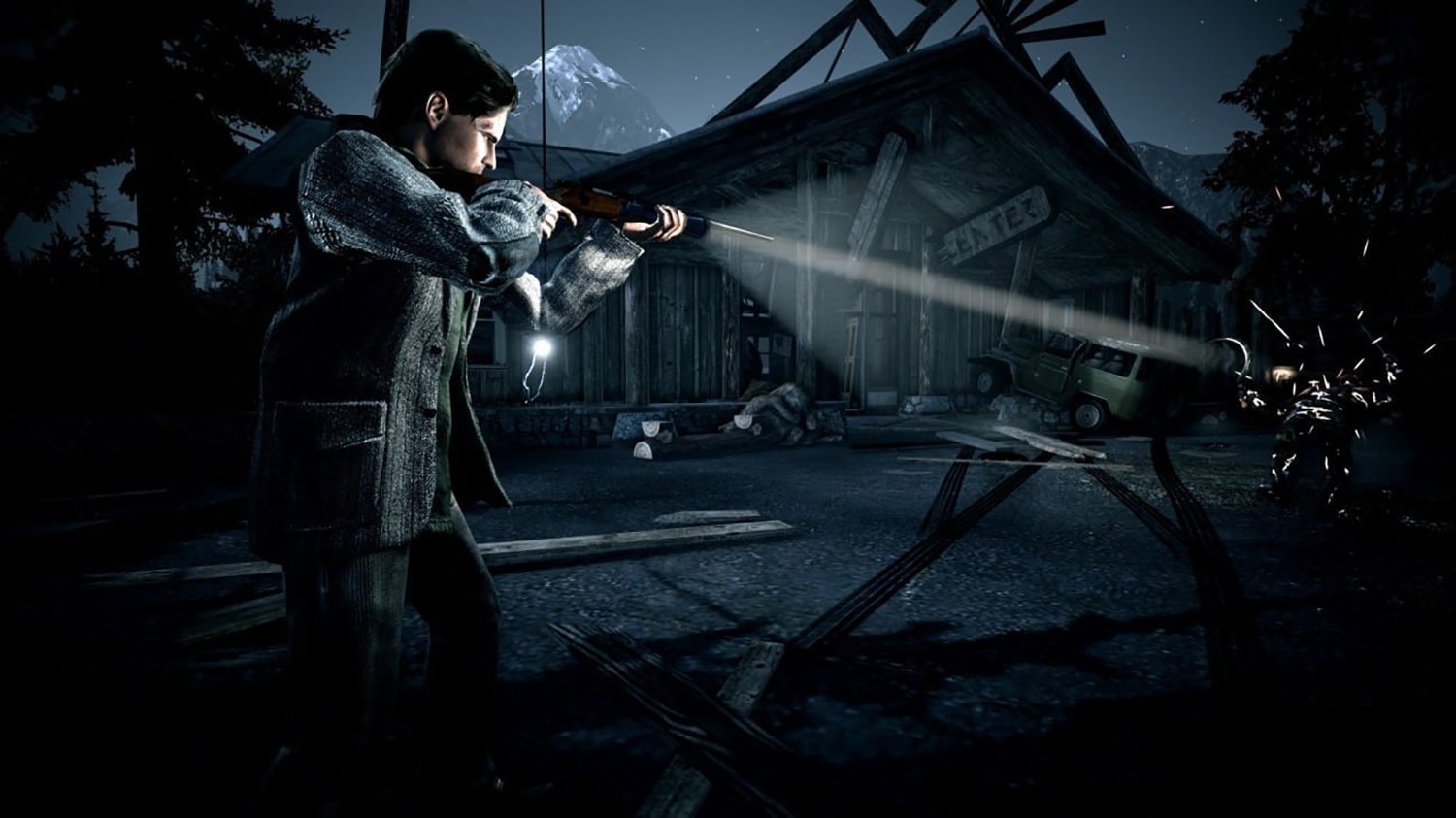 Why is 'Alan Wake' getting a remaster?
After an 11-year break from the original game, many fans might wonder why Remedy has chosen 2021 to become the year of the remaster. According to Alan Wake creator Sam Lake, the fan base played a major part in the decision to make a remaster. He announced the news via a post on The Sudden Stop, a fan-built Alan Wake website.
"This is for you. Alan Wake came out over 11 years ago, and through that time, you have told us again and again how much you love the game, the story, the characters, and the lore. And that matters a lot to us," Lake wrote. "We love this game as well. I love this game. The remaster is coming because of your support for Alan Wake through the years."
As far as how Alan Wake Remastered will look, Lake said the story itself would remain the same. However, Alan will look different with better graphics and cinematics. Lake added that the game includes some "choice next-generation upgrades," which could mean 4K resolution and ray-tracing on Xbox Series X|S and PlayStation 5.
"This story and character were personal in many ways. Alan Wake, being a writer himself, gave me an opportunity to use what I do and love as a writer as an element in the story," Lake continued. "Alan Wake also contained the mystery of forests and lakes, which are precious to me as a Finn. And, instead of a focused one-note horror fare, it was this strange, even wasteful mix of horror, humor, and supernatural mystery."
'Alan Wake Remastered' will have a fall 2021 release date
Eager fans won't have to wait long at all for Alan Wake Remastered. Remedy Entertainment unveiled the trailer for the game during Sony's PlayStation Showcase on Sept. 9, including an Oct. 5, 2021 release date. Check out the trailer below.
What platforms will the remaster be on and what's included?
The original Alan Wake was an Xbox 360 exclusive at launch, with a PC version arriving later. This time around, Alan Wake Remastered will be available on most platforms. It will launch on Xbox Series X|S, Xbox One, PlayStation 5, PlayStation 4, and PC. However, Nintendo Switch does not appear to be included.
Alan Wake Remastered will include the base game, as well as commentary from Lake and the DLC. The original Alan Wake received two expansions: The Signal and The Writer.
"This is for you. I hope you enjoy it, either again, like meeting an old friend, or for the first time," Lake concluded.