Why Did Alanis Morissette and Ryan Reynolds Break Up?
Alanis Morissette and Ryan Reynolds were once one of Hollywood's A-list couples. Though the pair have been broken up for 13 years, they were once engaged to be married. Though they are both currently married to other people now, there was a time when they were once inseparable.
In fact, their breakup after a three-year engagement was quite a shock to everyone. This is why the singer and the actor called it quits after five years together.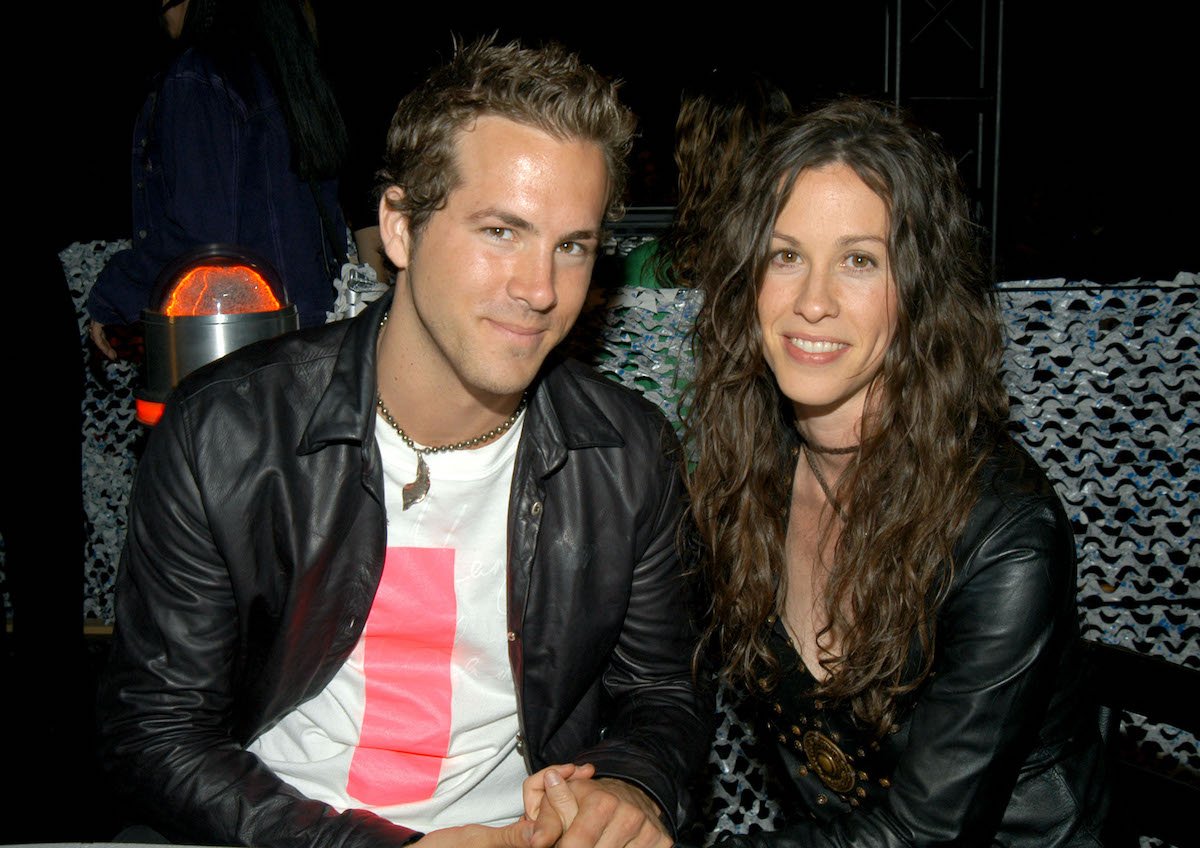 This is how Alanis Morissette and Ryan Reynolds met
Though Morrissette has been well-known and revered since her iconic 1995 album Jagged Little Pill, Reynolds didn't start making a name for himself until the late '90s and early 2000s. In 2002, he snagged a role in National Lampoon's Van Wilder, and he met the singer the same year.
The Canadian entertainers reportedly met at Drew Barrymore's birthday party in Feb. of that year, and they were joined at the hip moving forward. Known for being extremely passionate on red carpets and events, the Deadpool actor popped the question in June 2004.
"He's like a soul brother to me," the singer told People at the time. "Except that I want to jump his bones." However, just three years later, the duo ended their engagement and split.
Ryan Reynolds and Alanis Morissette have both moved on
Shortly after the split was announced in 2007, Reynolds began dating actress Scarlett Johansson. The pair wed in 2008 and were divorced by July 2011. By then, The Proposal actor had already been romantically linked to his Green Lantern co-star, Blake Lively. The actors wed in 2014 and they have three little girls together, Inez, James, and Betty.
For her part, Morissette also found love again. In 2010 she married, American rapper Souleye (aka Mario Treadway), the pair share three children together.
This is why Alanis Morissette and Ryan Reynolds broke up
When Morissette and Reynolds announced their split in 2007, they released a statement through their representatives. "They remain close friends and continue to have the utmost love and admiration for each other," the statement read. "They ask that their privacy be respected surrounding this personal matter."
While Reynolds has remained fairly tight-lipped about what went wrong in his relationship with the singer, Morrisette has been open about what happened.
Shortly after the breakup, she told Women's Health that she was "angry" at herself "for staying in relationships way too long." Later, she hinted that the high-profile nature of the union took a major toll. Morissette told the L.A. Times,
I think it's the straw that breaks the camel's back. I was a full-blown love addict, so it was like, 'I can't keep doing this, my body can't take it.' For someone who is a love addict, [breakups are] debilitating. I've been on a constant journey toward finally surrendering and hitting the rock bottom that I've been avoiding my whole life . . . So this was a huge, critical juncture for me. Everything broke, and it was an amazing and horrifying time.