'Alaskan Bush People': Gabe Brown Secretly Welcomed Baby No. 2 With Wife Raquell
'Alaskan Bush People's Gabe Brown low-key welcomed baby No. 2 with wife Raquell, although you're not likely to see the newest addition on the show.
Reality TV following unusual families and their day-to-day antics has become a genre all its own. Back in 2014, we were introduced to the family of Billy Brown and his many children as they embarked on an unconventional life in Alaskan Bush People. While the patriarch of the Discovery Channel series tragically died at the age of 68 in February 2021, the show has continued with a focus on his children. That includes rare glimpses at the personal lives that the show's stars try to keep to themselves — including the recent birth of a new baby. Keep reading to learn more about the birth of Gabe Brown's baby No. 2 with wife Raquell.
'Alaskan Bush People' follows an adventurous family
The Discovery Channel premiered Alaskan Bush People back in 2014, and — at the time — Billy Brown was the heart of the show. The series focused on the entire Brown family, Billy Brown and his wife Ami, who had been raising their seven children — five boys and two girls — in the Alaskan wilderness. The family rejected modern advances for a more off-the-grid way of living, and their unique family dynamic and relationship to nature helped sell the show as an exciting and innovative premise. 
In 2017, a lung cancer diagnosis for Ami Brown sent the family to Washington state to better access medical care, but the hits just kept coming. While Ami Brown's cancer went into remission, the family suffered a devastating loss of their home to fire, and it wasn't long before Billy Brown died suddenly after suffering a seizure.
The future of the show was unclear, but it was eventually renewed for a 13th season, which premiered in September 2021. Without Billy Brown, the show's focus shifted to Brown's children, especially Bear Brown and Joshua "Bam Bam" Brown. Gabe Brown, another of the Brown sons, has been notoriously secretive about his private life despite appearing in nearly 100 episodes of the show. 
Gabe Brown recently welcomed baby No. 2 with wife Raquell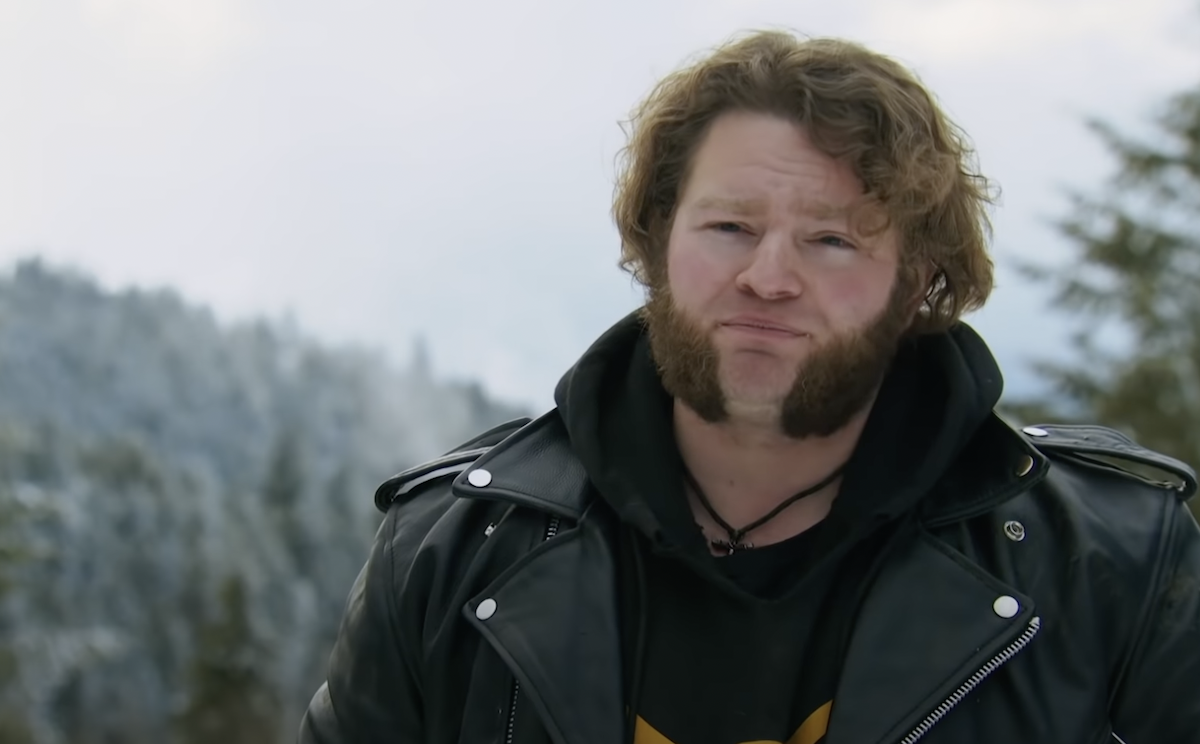 As In Touch Weekly reports, Gabe Brown has been particularly secretive for a reality TV star. In fact, he married his wife — Raquell "Rose" Pantilla — in secret. Later, the pair did have a second ceremony in June 2019 that included family and friends. Still, Brown worked hard to keep his personal life separate from his reality TV career, despite the show being about, well, his personal life.
Shortly after tying the knot, Gabe and Raquell Brown announced that they would be welcoming a new addition to the family, but they also insisted that the new baby's life would be kept out of the spotlight. While they did confirm in May 2020 that a healthy baby had joined the family, details about the baby's name and sex were kept out of the media. 
Eventually, more details leaked, and the public now knows that the couple's first child was a daughter named Sophie, but she is kept out of the spotlight. A rare glimpse of the little girl surfaced recently when a social media post showed her posing with her new baby sister, who was mostly obscured from the camera.
Privacy is a key value for Gabe Brown and his family
Obviously, privacy is really important for Gabe and Raquell Brown, and they seem to be committed to their stance of keeping their personal lives separate from the show. That hasn't stopped fans from being curious about the growing family and joyful about the recent news of their latest baby. 
As The Sun reports, Raquell Brown did take to social media to both reiterate their need for privacy and to thank fans for their well wishes, writing: "We continue to ask for our privacy from the public eye. Within the last month we've welcomed another addition to our family and Sophie is happy to be a big sister. Thank you for all your support and many blessings to the future."