Album Review: Harry Styles Finds Home With 'Harry's House'
Showbiz Cheat Sheet reviews Harry Styles' new album 'Harry's House,' a comforting and introspective record. Styles released the album on May 20.
There is a stereotype that when an artist turns their back on outside expectations in favor of looking internal, some of their best work is made. Harry Styles has done just that with Harry's House. Out May 20, the singer's third LP takes listeners on a journey of healing across 13 tracks.
Heavy yet fun, vulnerable yet private, Harry's House is an introspective record that follows Styles as he processes that you take home with you wherever you go. The final result is a comforting album filled with the nuances and contradictions of being human.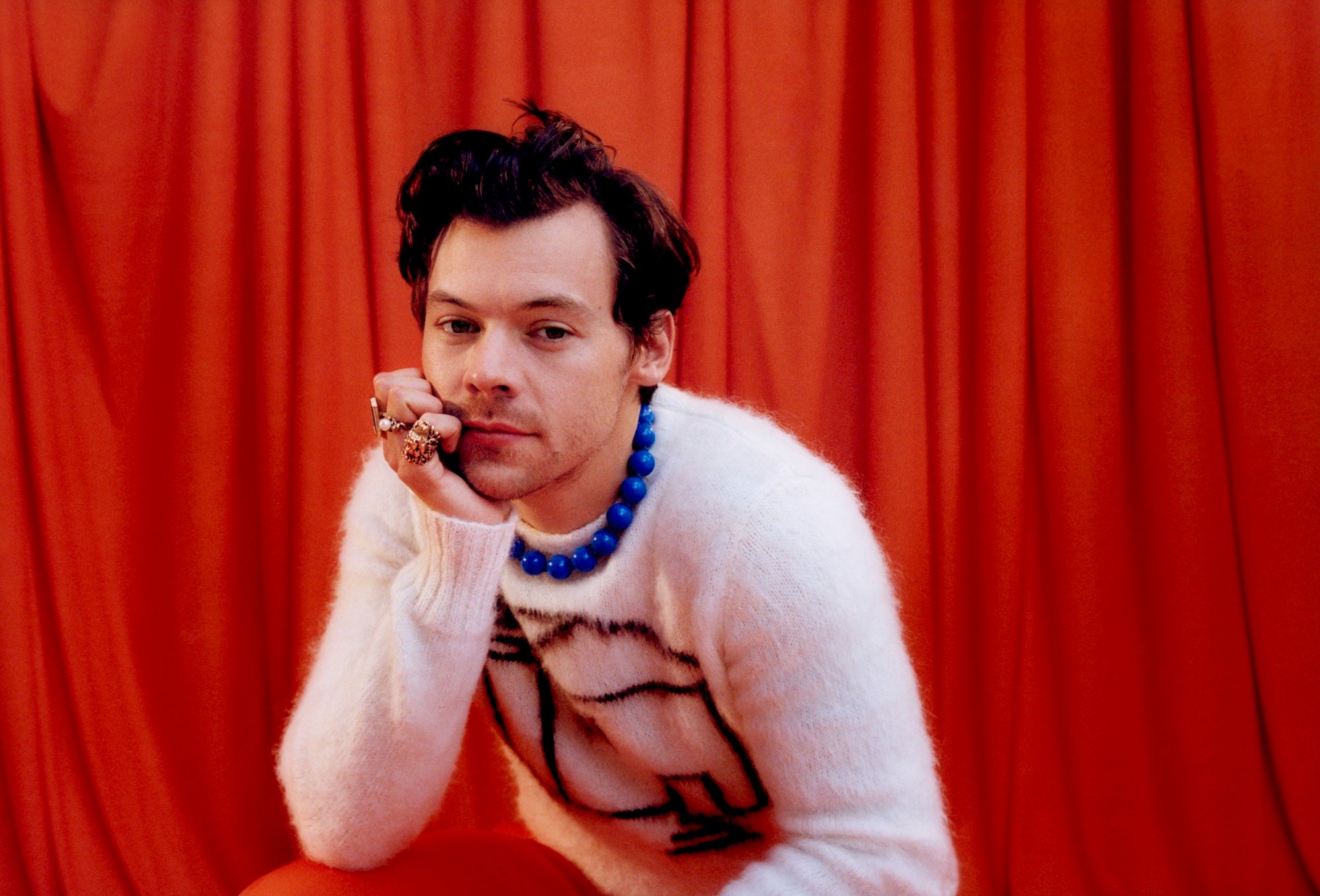 Harry Styles previewed 'Harry's House' with 'As It Was'
The first single released from Harry's House was "As It Was," which dropped on April 1. On the album itself, "As It Was" sits as the fourth song on the tracklist, but it does a good job of introducing the overall tone of Harry's House.
Like other tracks on Harry's House, "As It Was" is a song of contradiction. Its upbeat pace gives the blasé feeling of freedom while the lyrics find Styles weighed down and a little in his head as he finds acceptance.
"Grapejuice" preludes "As It Was" as the third song on the tracklist. With "Grapejuice," Styles ruminates the end of a relationship.
In one breath, Styles claims his past love was "perfect," but he's "over it," singing, "There's never been someone who's so perfect for me/ But I got over it."
Lines later, Styles admits the relationship is still on his mind with, "You're always there, so don't overthink," showing that processing emotions is not always black and white.
Harry Styles is a storyteller with his new album
Sonically, Harry's House is a departure from Styles' past sounds. While dance-pop is perhaps the best way to categorize the record, it also feels like an album that doesn't need to be labeled as just one thing.
Throughout the album, Styles incorporates pop, folk, funk, soul, and R&B. This could make the album feel eclectic or genre-bending in nature, but it doesn't. Part of the album's contradiction is that despite all its contradictions, it still has a cohesive sound and tone.
Styles' lyricism brings the songs on Harry's House past self-awareness. The vulnerability he displays ushers in growth, as he acknowledges his flaws and how he might affect those around him.
"I don't know you half as well as all my friends/ I won't pretend that I've been doing everything I can/ To get to know your creases and your ends," he sings in the album's closer, "Love of My Life."
Harry's House also shows Styles' ability to tell a story about others, putting himself as an observer. In the standout ballad "Matilda," Styles shows sympathy for a friend while reassuring her that her past is not her forever.
"You can let it go/ You can throw a party full of everyone you know/ And not invite your family/ Cause they never showed you love," he sings in "Matilda."
Meanwhile, in "Boyfriends," a song he previewed in his 2022 Coachella set, Styles acknowledges the pain the women in his life have gone through at the hands of men.
Final takeaways from 'Harry's House'
Vocally, Styles has never been stronger. His vocals are so commanding that, at times, his background vocals are the highlight of a song. This is particularly apparent in "Cinema" and "Daydreaming."
The most notable thing about Harry's House is that Styles allows himself to be one element alongside the album's production, songwriting, and overall narrative. This lets Harry's House truly shine, and it affirms that Styles is comfortable enough in his artistry that he does not have to prove himself to anyone.
The same way Styles analyzes himself and what he wants with Harry's House, the album is one that can be dissected and reinterpreted with each listen.
After self-awareness and reflection comes freedom, and Harry's House finds Styles embracing who he is and his sound, giving his future and what listeners take away from Harry's House limitless possibilities.
Harry's House tracklist:
"Music for a Sushi Restaurant"
"Late Night Talking"
"Grapejuice"
"As It Was"
"Daylight"
"Little Freak"
"Matilda"
"Cinema"
"Daydreaming"
"Keep Driving"
"Satellite"
"Boyfriends"
"Love of My Life"