Alec Baldwin Discharges Prop Gun, Accidentally Killing Cinematographer
On the set of his movie Rust, actor Alec Baldwin discharged a firearm Thursday, Oct. 21, 2021, accidentally killing the director of photography. Additionally, the discharge wounded the Western movie's director. Here's what we know so far about the tragic accident.  
The actor was filming a Western in New Mexico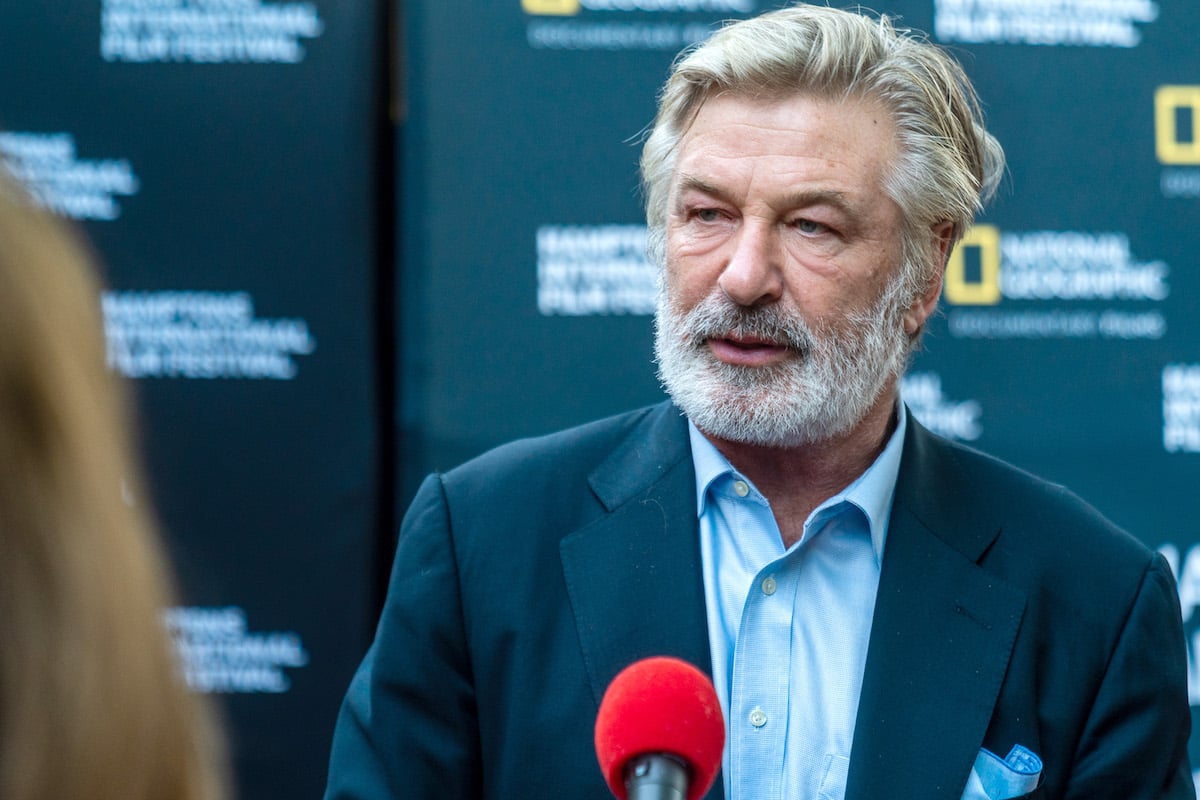 Oscar-nominated actor Alec Baldwin was on the set of his new western, Rust, at New Mexico's Bonanza Creek Ranch. He fatally discharged a prop gun on Thursday, Oct. 21. According to The New York Times, the shooting occurred at about 1:50 PM. Cinematographer Halyna Hutchins, 42, subsequently died. Moreover, director Joel Souza, 48, suffered injuries.
According to the Times, a spokesman for the Santa Fe County Sheriff's Office, Juan Rios, says the incident is already under investigation. Additionally, interviews are ongoing. It's unclear whether they were filming or rehearsing a scene. 
Police have filed no charges as of this writing. 
"We're trying to determine right now how and what type of projectile was used in the firearm," says Rios. 
Similarly, the accident drew immediate comparisons to the death of Brandon Lee, Bruce Lee's son, after an accidental 1993 shooting on the set of The Crow. However, that incident involved the death of an actor rather than a crew member. 
The production company issued a statement on the Alec Baldwin accident
The production company overseeing the film issued a statement Thursday, shortly after the accident. 
"The entire cast and crew has been absolutely devastated by today's tragedy, and we send our deepest condolences to Halyna's family and loved ones," read the statement issued by Rust Movie Productions LLC. 
"We have halted production on the film for an undetermined period of time and are fully cooperating with the Santa Fe Police Department's investigation. We will be providing counseling services to everyone connected to the film as we work to process this awful event."
Additionally, the International Cinematographers Guild president, John Lindley, and its national executive director Rebecca Rhine say the news is "devastating."
"The details are unclear at this moment, but we are working to learn more, and we support a full investigation into this tragic event," read their official statement. "This is a terrible loss, and we mourn the passing of a member of our Guild's family."
Alec Baldwin issued a statement via social media
Rios told the New York Times that emergency personnel flew director of photography Halyna Hutchins to Albuquerque. She later died at The University of New Mexico Hospital. Emergency personnel likewise transported director Joel Souza to Santa Fe's Christus St. Vincent Regional Medical Center. 
There is no official word yet on Souza's condition. 
Rust's original shooting schedule extends through October and November. However, producers halted filming immediately. The movie stars 30 Rock actor Alec Baldwin and Frances Fisher. It tells the story of a 13-year-old and his grandfather fleeing after a tragic accident involving a rancher. 
Additionally, Baldwin is a producer on the film.
Friday morning, October 22, Baldwin spoke out via Twitter. However, beyond a statement of support, he offered little information.
"There are no words to convey my shock and sadness regarding the tragic accident that took the life of Halyna Hutchins, a wife, mother and deeply admired colleague of ours," wrote Baldwin. "I'm fully cooperating with the police investigation to address how this tragedy occurred and I am in touch with her husband, offering my support to him and his family. My heart is broken for her husband, their son, and all who knew and loved Halyna."