Alec Baldwin On Meeting Halyna Hutchins' Bereaved Husband: 'I Didn't Know What To Say'
The Alec Baldwin accidental Rust shooting changed everything for a lot of people. The incident killed cinematographer Halyna Hutchins. In a new interview, Baldwin spoke out about the resulting trauma. Moreover, he shared poignant details about his meeting with her husband. 
The accident happened in Santa Fe, New Mexico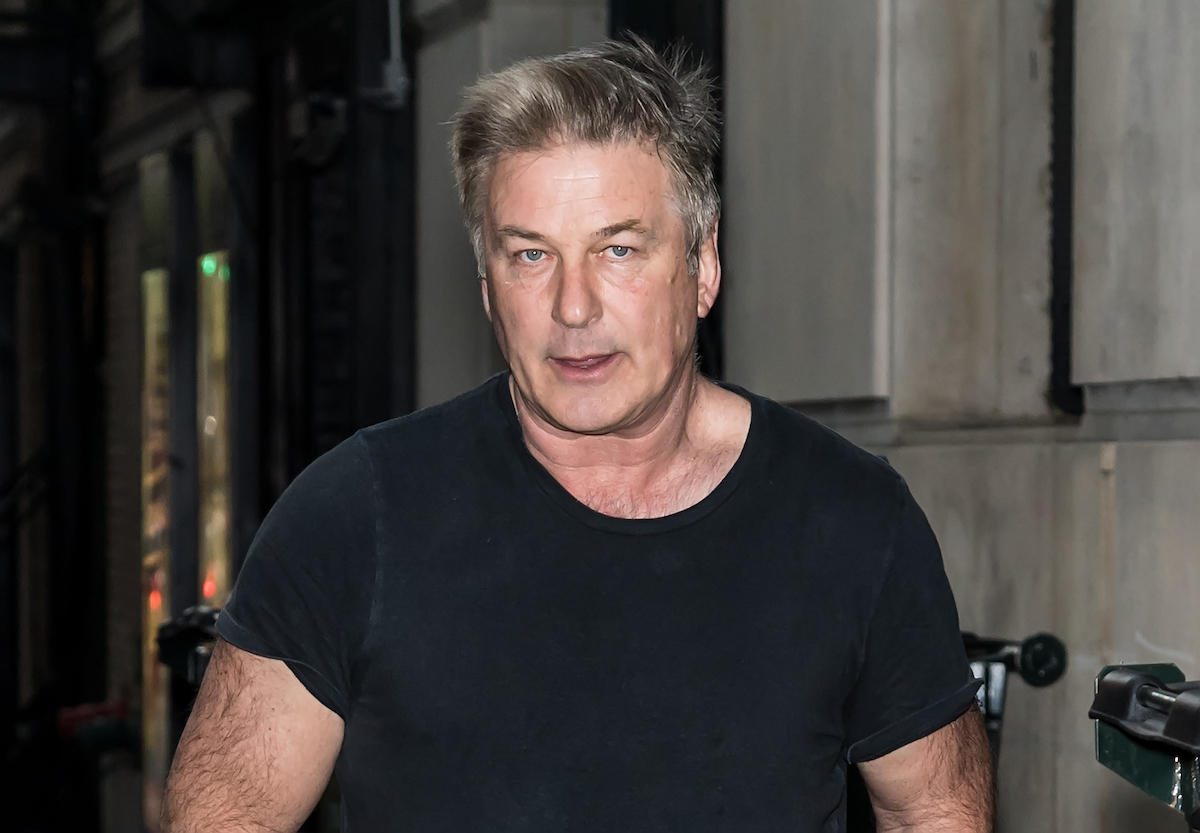 The 30 Rock alum was rehearsing a scene for his low-budget Western Rust when Halyna Hutchins went down. They were on-set at the Bonanza Creek Ranch in a church on the property on October 21, 2021. 
Hutchins later died. Director Joel Souza sustained an injury to his shoulder from the same bullet that killed Hutchins. 
Baldwin says he bears no responsibility for the incident and claims he didn't even pull the trigger. Furthermore, Baldwin doesn't feel guilty about the incident. In any case, a woman lost her life. Moreover, the entertainment industry is now re-evaluating gun safety on set with various approaches. 
For example, Dwayne Johnson won't use real firearms on set and will stick to rubber guns. "I can't speak for anyone else, but I can tell you, without an absence of clarity here, that any movie that we have moving forward with Seven Bucks Productions — any movie, any television show, or anything we do or produce — we won't use real guns at all," the actor told Variety at the Red Notice premiere in November 2021. 
"We're going to switch over to rubber guns, and we're going to take care of it in post," Johnson added. "We're not going to worry about the dollars; we won't worry about what it costs."
Additionally, Baldwin himself suggested via social media that all productions with guns hire cops to monitor potentially dangerous situations. 
Alec Baldwin met with Halyna Hutchins' husband after her death 
Baldwin recounted meeting with Hutchins ' bereaved husband in a recent tell-all ABC interview with George Stephanopoulos. Hutchins was a mother to a nine-year-old son, as well. 
"I didn't know what to say," Baldwin said of his meeting with Matthew Hutchins. "He hugged me and he goes, 'I suppose we're going to go through this together.'" 
In the intensely emotional interview, Baldwin also recalled his thoughts about Hutchins' young son.
"I think to myself, this little boy doesn't have a mother anymore … and there's nothing we can do to bring her back. I told him, 'I don't know what to say, I don't know how to convey to you how sorry I am and willing to do anything I can to cooperate.'"
Hutchins' close family and friends honored her with an internment and private memorial in November of 2021. 
"She was the loveliest woman, one of the loveliest women I've ever worked with and one of the most professional in terms of her demeanor," Baldwin said. 
Halyna Hutchins' husband said he hopes her work will inspire others
In a November statement, Matthew Hutchins told Deadline that the loss of Halyna was felt deeply in their home. 
"We feel the silence of her being forever gone as a suffocating stillness in our home," the statement said. "Our love and adoration for her grows as we tell her story, and we hope her work can inspire filmmakers and storytellers around the world." 
In the fallout surrounding her death, Hutchins has certainly not been forgotten.