Alec Baldwin Shooting: Halyna Hutchins Was Only 18 Inches From The Gun That Killed Her, Reveals Crew Member
Gandy said that cast and crew were in denial about what happened when Halyna Hutchins and Joel Souza were shot on the set of 'Rust.'
Details about Alec Baldwin's tragic on-set shooting continue to emerge. According to a Rust crew member, Halyna Hutchins was much closer to the gun that killed her than you might think. Here's what special effects coordinator Thomas Gandy said about the deadly incident that killed cinematographer Halyna Hutchins and injured director Joel Souza. 
The 'Rust' special effects coordinator says the crew was in denial after the Alec Baldwin shooting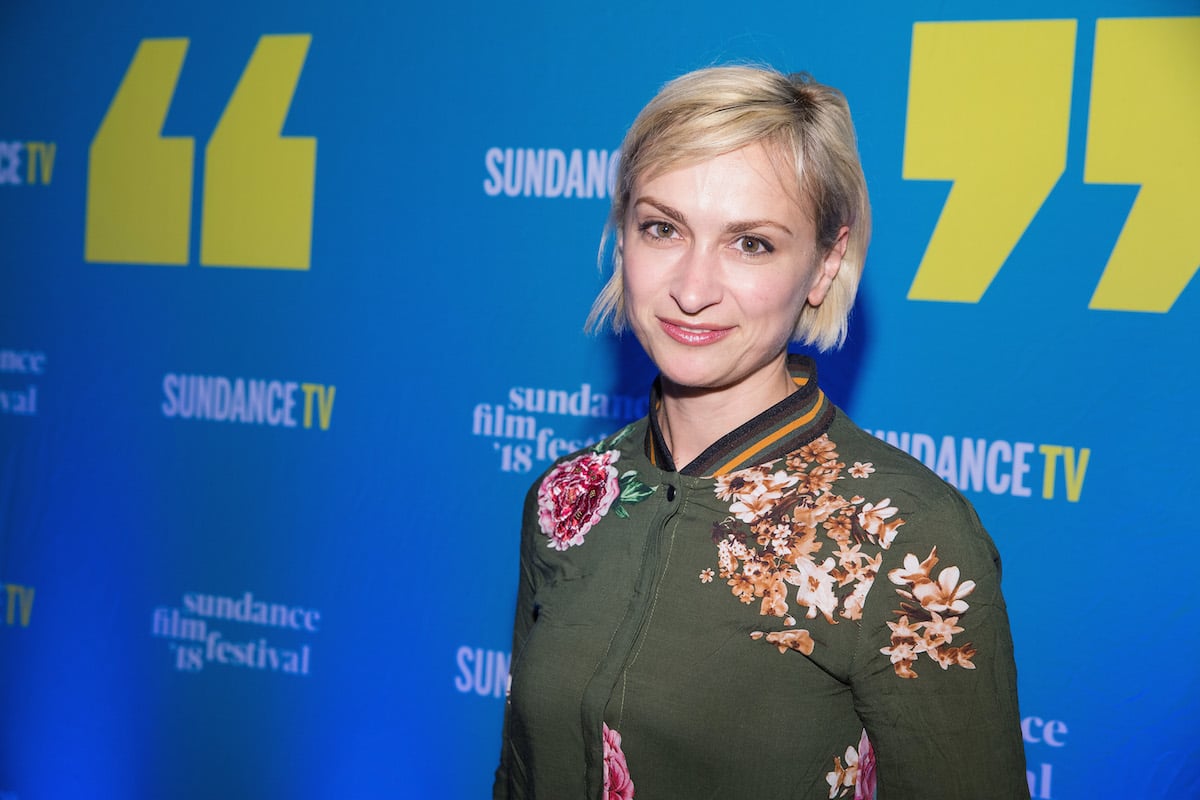 Beginning with Alec Baldwin himself, people who witnessed the fatal on set shooting in Santa Fe, New Mexico, are speaking out. Baldwin gave an emotional interview to ABC's George Stephanopoulos in December 2021. The actor denied responsibility and recounted the traumatic events of the Bonanza Creek Ranch accident. Baldwin was the star of the Western film, as well as a producer. 
However, he's not the only one to share his story. A special effects coordinator gave an interview for ABC's 20/20. And he says Hutchins was standing very close to the firearm Baldwin was holding. 
"Halyna was telling Alec she wanted to see his thumb working the hammer back to do the shot," Gandy said on The Deadly Take, according to Yahoo News. She stood only approximately 18 inches away from the firearm, Gandy said. 
He also recounted the moments after Halyna's fatal injury. It was chaos, he recalls. Furthermore, nobody seemed to know what had happened. Gandy recalled crew members in denial. "I'm telling you right now that was a bullet," Gandy remembers telling them. 
Gaffer Serge Svetnoy, who held Hutchins in the moments after the Alec Baldwin shooting, filed a lawsuit in November 2021. Additionally, script supervisor Mamie Mitchell filed a separate lawsuit the same month. Both seek damages as a result of the shooting. 
Actors and other industry insiders are also speaking out 

The tragic incident took a toll on the industry. As a result, actors and other crew members in Hollywood began to look inward for ways to improve on-set safety. Red Notice's Dwayne Johnson was among the first to come forward with a solution. 
"I can't speak for anyone else, but I can tell you, without an absence of clarity here, that any movie that we have moving forward with Seven Bucks Productions — any movie, any television show, or anything we do or produce — we won't use real guns at all," the Jungle Cruise star told Variety in November. 
"We're going to switch over to rubber guns, and we're going to take care of it in post. We're not going to worry about the dollars; we won't worry about what it costs."
George Clooney was more critical. The actor called the shooting "infuriating." "I've never heard the term 'cold gun,'" Clooney said, referring to accounts that assistant director Dave Halls pronounced the gun "cold" before handing it to Baldwin. "I've never heard that term. Literally. They're just talking about stuff I've never heard of. It's just infuriating."
An investigation into the Alec Baldwin shooting continues
Santa Fe authorities continue to delve into the grim details surrounding the death of the beloved cinematographer. However, Baldwin told Stephanopoulous that he doesn't believe criminal charges against him will materialize. 
"I have been told by people who are in the know, in terms of even inside the state, that it's highly unlikely that I would be charged with anything criminally," he said, per Yahoo. However, Santa Fe authorities have consistently refused to rule out the possibility. "This is obviously a tragedy and it was avoidable, so right now it's a criminal investigation," Sheriff Adan Mendoza told Fox & Friends in October.
In short, there are still more details to explore before a complete picture of the October 21 events emerges.