Alec Baldwin Shooting: Actor Thinks It's 'Highly Unlikely' He'll Be Criminally Charged in the Fatal 'Rust' Accident
Alec Baldwin finally spoke out about his involvement in the October shooting that killed Halyna Hutchins and injured Joel Souza. And despite the horrific nature of the accident, the actor says he doesn't think it will amount to criminal charges. Here's what Alec Baldwin told George Stephanopoulos about the case. 
ABC news aired Alec Baldwin's first formal interview about the 'Rust' shooting last night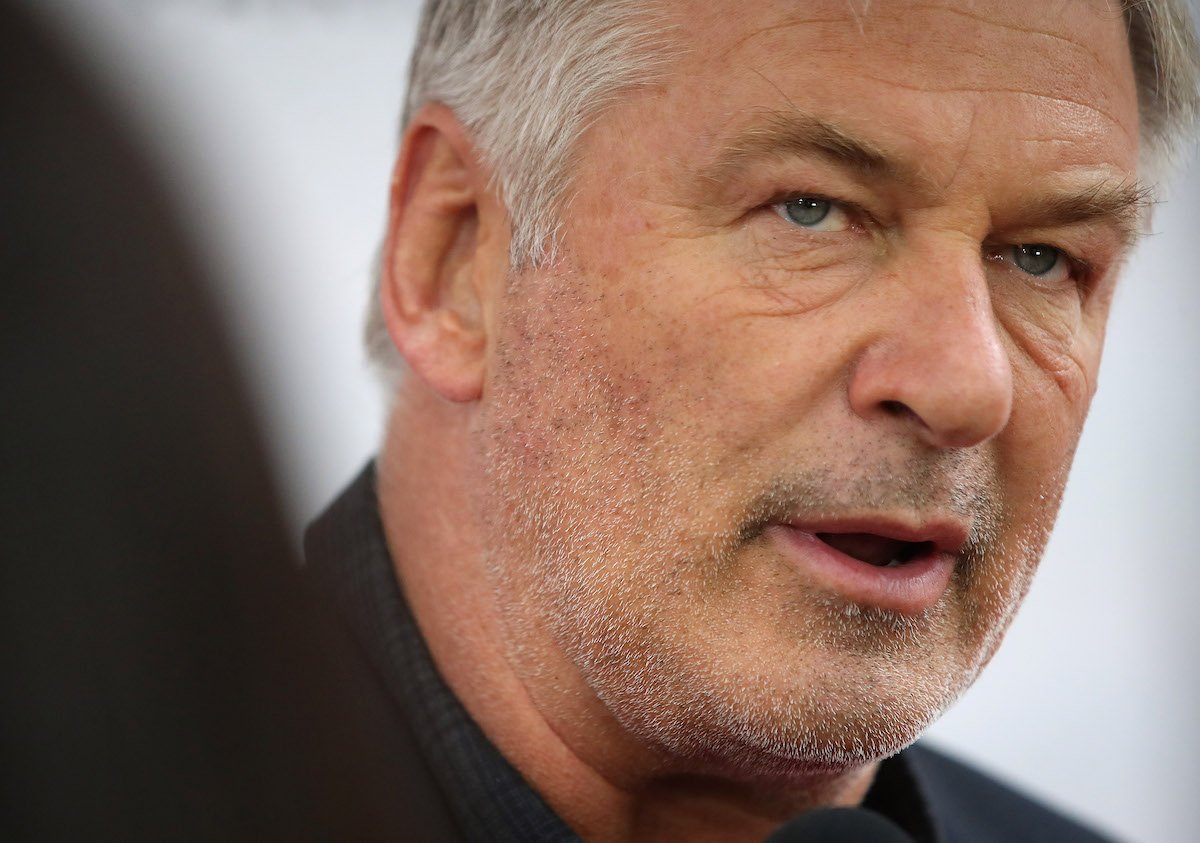 It's been nearly a month and a half since the October 21, 2021 Alec Baldwin shooting incident on the set of Rust at Bonanza Creek Ranch. Baldwin previously spoke out via social media and in an informal roadside press conference. 
But on December 2, 2021, he sat down for his first formal, at-length interview. He revealed to George Stephanopoulos that he "didn't pull the trigger." Moreover, he mourned the loss of cinematographer Halyna Hutchins. "The trigger wasn't pulled," a visibly distraught Baldwin told ABC. 
"She was someone who was loved by everyone who worked with her, liked by everyone who worked with her — and admired," Baldwin said, according to CNN. "It doesn't seem real to me."
Perhaps most notably, despite an ongoing investigation in Santa Fe, New Mexico, Baldwin said he doesn't think authorities will charge him in the death of Hutchins and injury of Souza. 
"It's highly unlikely that I'd be charged with anything criminally," he tells Stephanopoulos in the intense interview. 
Still, in the past Baldwin indicated that he takes the investigation very seriously. "I've been ordered by the sheriff's department in Santa Fe," Baldwin told photographers in Vermont during an impromptu interview. "I can't answer any questions about the investigation, I can't. It's an active investigation in terms of, a woman died." 
Additionally, Santa Fe County Sheriff Adan Mendoza tells Fox News in that the investigation is a criminal matter. "This is obviously a tragedy and it was avoidable, so right now it's a criminal investigation," he said on Fox & Friends in October.
Two crew members have already filed lawsuits in the Alec Baldwin shooting 
In November of 2021, two lawsuits against Alec Baldwin, various crew members, and the producers of Rust emerged. Gaffer Serge Svetnoy filed the first, stating that the script never called for Baldwin to pull the trigger and claiming general negligence on the set that caused him "severe emotional distress." 
That's according to his attorney, Gary Dordick, in a November press conference. "They should never, ever, have had live rounds on this set," Dordick said. 
Svetnoy names Alec Baldwin, armorer Hannah Gutierrez-Reed, and assistant director Dave Halls as defendants. 
Script supervisor Mamie Mitchell similarly filed documents in November. Her attorney, Gloria Allred, stated that Baldwin played "Russian roulette" with the lives of the cast and crew. 
"Mr. Baldwin chose to play Russian roulette when he fired a gun without checking it and without having the armorer do so in his presence," Allred told reporters during a press conference announcing the filing. "His behavior and that of the producers on Rust was reckless."
Mitchell's suit names Alec Baldwin and the producers of Rust as defendants. She claims intentional infliction of emotional distress, deliberate infliction of harm, and assault. Moreover, Mitchell seeks punitive and compensatory damages. 
The veteran actor denies any wrongdoing in the shooting 
Alec Baldwin was notably emotional during the bombshell interview. However, he claims he simply didn't engage in any wrongdoing. "I let go of the hammer and the gun goes off," Baldwin told Stephanopoulos. "I never pulled the trigger."
Furthermore, the actor says he doesn't have any idea where the ammunition came from, or why it was on the set of the ill-fated Western. 
"A live round isn't supposed to be anywhere near the set," Baldwin said. "I don't have anything to hide."
In short, these are the questions that investigators are still asking. Whether authorities will charge Alec Baldwin in the shooting is up for debate. In any case, he doesn't believe he is criminally liable.