Alec Baldwin Just Shut Down a Twitter Account Amid the 'Rust' Shooting Scandal — And It's Not The First Time
Alec Baldwin took to Twitter in the immediate aftermath of the deadly on-set Rust shooting. But in the weeks following the highly publicized incident that left one crew member dead and one injured, his complicated relationship with the social media platform re-emerged. And it's not the first time we've seen it. 
Alec Baldwin mourned Halyna Hutchins' death via Twitter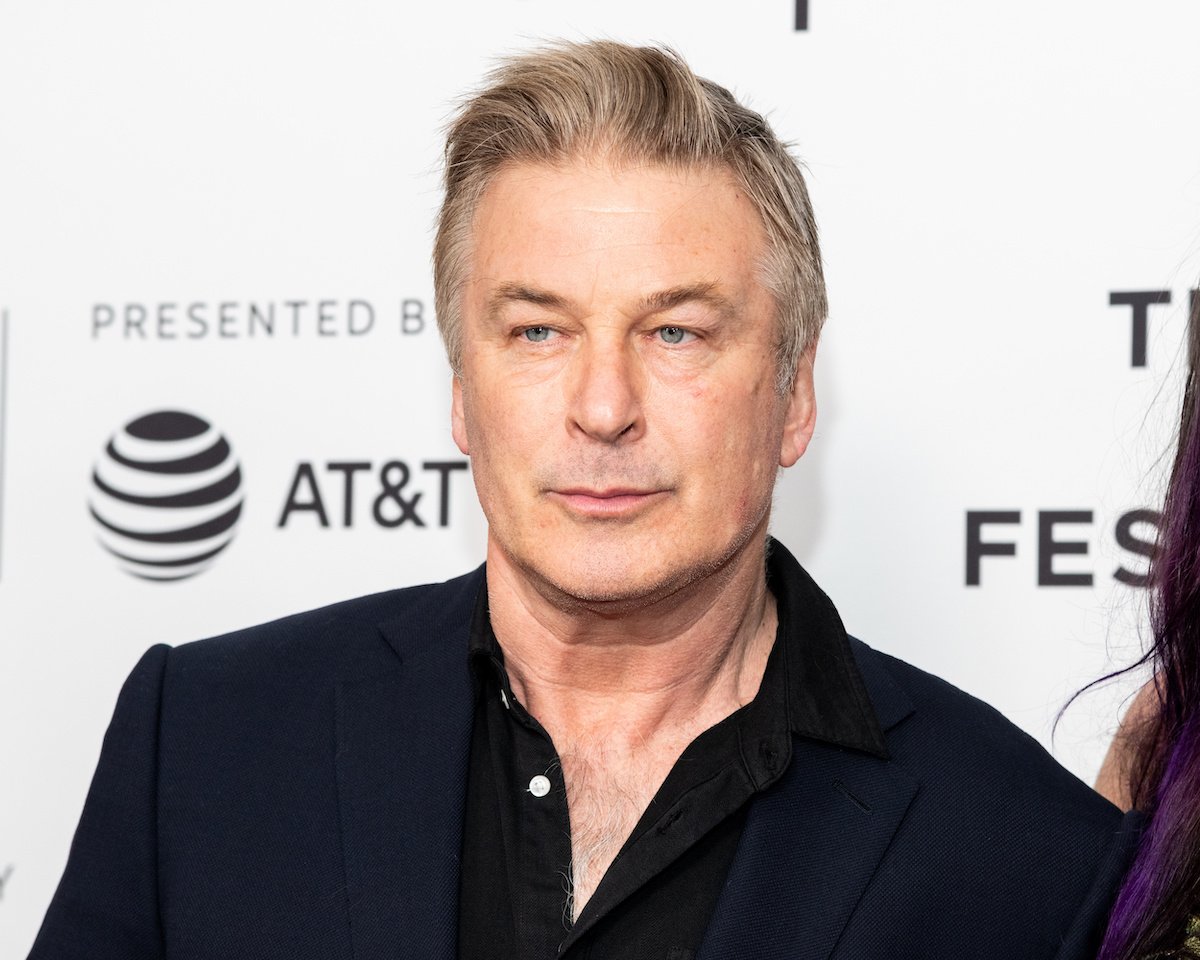 Just one day after the fatal accidental shooting at the Santa Fe, New Mexico set of Baldwin's Western Rust, he took to social media to address fans. 
Baldwin was rehearsing a scene on October 21, 2021, with director of photography Halyna Hutchins when he accidentally shot her with a prop gun. Hutchins later died. The bullet also wounded director Joel Souza. 
Baldwin subsequently published a statement via Twitter on October 22. 
"There are no words to convey my shock and sadness regarding the tragic accident that took the life of Halyna Hutchins, a wife, mother and deeply admired colleague of ours," wrote Baldwin. "I'm fully cooperating with the police investigation to address how this tragedy occurred and I am in touch with her husband, offering my support to him and his family. My heart is broken for her husband, their son, and all who knew and loved Halyna." 
However, the accessible nature of Baldwin's globally available account didn't last. By early November, Baldwin had protected his tweets with a locked-down account. His Instagram remained open. But from that point, fans who wanted to see what Baldwin tweets had to request permission to follow him. 
The actor shut down his account following a tell-all interview about the 'Rust' shooting on ABC 
On December 2, 2021, Baldwin revealed details of the deadly Bonanza Creek Ranch shooting during a George Stephanopoulos interview. The 30 Rock actor denied pulling the trigger and said he doesn't feel guilty or responsible for Hutchins' death. 
Moreover, he said he wasn't sure he'd ever return to acting in movies. It's worth noting that the extremely emotional interview seemed to drum up even more controversy. While Baldwin said he thought it's "highly unlikely" authorities will charge him criminally, the Santa Fe District Attorney disagreed that it couldn't happen. 
In any case, it all appears to be too much for Baldwin. According to The Hollywood Reporter, he deleted one of his officially verified Twitter accounts sometime Sunday, December 5. 
Baldwin apparently had two verified Twitter accounts. He deleted @alecbaldwin. His other handle @alecbaldwin__ appears to still be active as of this writing. 
Both Alec Baldwin and his wife, Hilaria Baldwin, are still active via Instagram, where he has 2.4 million followers. 
Alec Baldwin shut down his Twitter account in January 2021 as well 
This isn't the first time Baldwin abandoned a Twitter handle. In 2012, he left the platform over a fracas with an American Airlines flight attendant. He subsequently returned to Twitter, only to run into more problems in 2017. 
Following the Harvey Weinstein scandal, he caught heat for allegedly victim-blaming Weinstein accuser Rose McGowan. He issued apologies and then quietly left the platform yet again in November of 2017. 
Finally, he removed himself from Twitter in both January and March of 2021 by deactivating his account. A scandal involving his wife's claims of Spanish heritage was behind both of those deactivations. 
In the past, Baldwin returned fairly quickly to the platform. However, the dramatic and permanent nature of the Rust shooting may make it less likely this go around.