Alec Baldwin Sued by Halyna Hutchins' Family After 'Rust' Shooting Accident
Months after cinematographer was killed on the set of Alec Baldwin's movie, 'Rust,' a lawsuit is filed against Baldwin and other crew members.
In October 2021, Alec Baldwin made headlines after a shooting incident occurred on the set of his movie Rust. The actor used a prop gun that ended up killing cinematographer Halyna Hutchins. 
Now Baldwin is named in a lawsuit set forth by Hutchins' family. The lawsuit claimed that Baldwin 'recklessly shot' the director.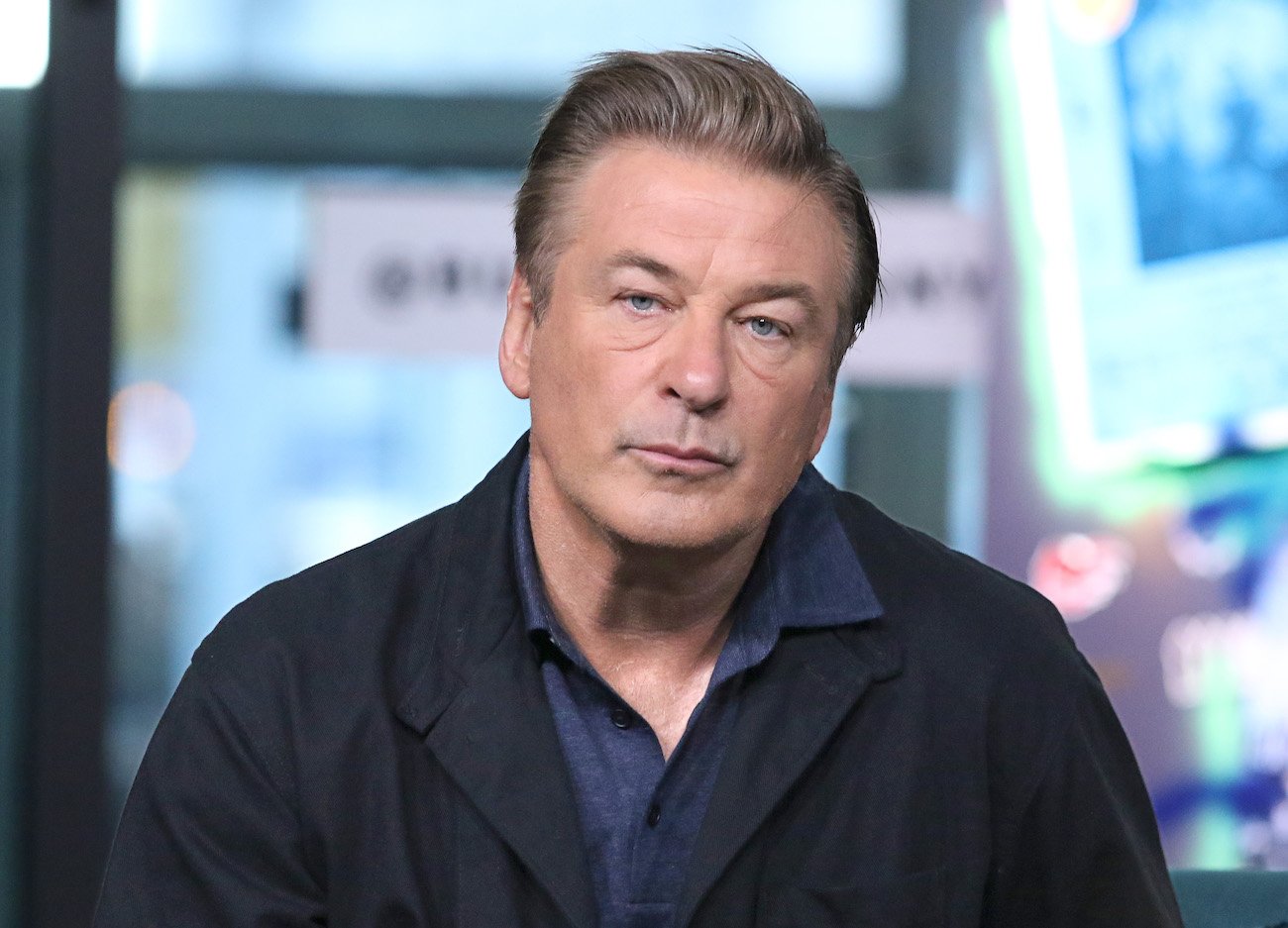 What happened during the 'Rust' shooting accident?
On Oct. 21, 2021, Baldwin was on the set of Rust at a ranch in Bonanza City, New Mexico. According to The New York Times, the cast and crew were rehearsing a scene involving a gun. At some point, Baldwin fired a gun and a live round hit Hutchins, who later died. Additionally, director Joel Souza was injured and taken to a hospital.
Afterward, Baldwin released a statement expressing his condolences.
"There are no words to convey my shock and sadness regarding the tragic accident that took the life of Halyna Hutchins, a wife, mother and deeply admired colleague of ours," Baldwin said. "I'm fully cooperating with the police investigation to address how this tragedy occurred and I am in touch with her husband, offering my support to him and his family. My heart is broken for her husband, their son, and all who knew and loved Halyna."  
The actor has also been cooperating with authorities as they investigate the incident. He has given statements to the Santa Fe County Sheriff's Office and even turned his phone in to help the police look for evidence.
Halyna Hutchins' family is suing Alec Baldwin, claims he 'recklessly shot' the cinematographer
Hutchins is survived by husband Matthew Hutchins and their 9-year-old son, Andros. According to People, Matthew recently filed a complaint against Baldwin and claimed that the actor "recklessly shot and killed Halyna Hutchins on the set of the movie Rust."
Additionally, the complaint accused Baldwin and other people involved on the set of the film of failing "to perform industry standard safety checks and follow basic gun safety rules while using real guns to produce the movie Rust, with fatal consequences."
The complaint continued, "Halyna deserved to live and the Defendants had the power to prevent her death if they only held sacrosanct their duty to protect the safety of every individual on a set where firearms were present instead of cutting corners on safety procedures where human lives were at stake, rushing to stay on schedule and ignoring numerous complaints of safety violations."
After the shooting, Baldwin met with Matthew and Andros for breakfast. Matthew later told the Daily Mail, "I have spoken with Alec Baldwin and he is being very supportive."
Alec Baldwin defended himself in an interview in December
In December 2021, Baldwin sat down for an interview with ABC News. He maintained that he was not the person responsible for the shooting gone wrong.
"Someone put a live bullet in a gun, a bullet that wasn't even supposed to be on the property," Baldwin said. "Someone is responsible for what happened, and I can't say who that is, but I know it's not me."
He also claimed he did not pull the trigger in the incident: "I would never point a gun at anyone and pull a trigger at them — never."