Alec Baldwin's Daughter Ireland Roasts Her Dad In a Big Way
Alec Baldwin's daughter Ireland has some harsh words for her father when she roasted him recently. Find out what she said.
Ireland Baldwin is the daughter of Alec Baldwin and his ex-wife, Kim Basinger. When her parents divorced in the early 2000s, Ireland was just a child who somehow got thrust into the spotlight.
However, these days, she is a 24-year-old model and an opinionated young woman. Ireland recently made caught the world's attention once again when she poked fun at her father for some of the things he did many years ago.
Celebrities were invited to roast Alec Baldwin recently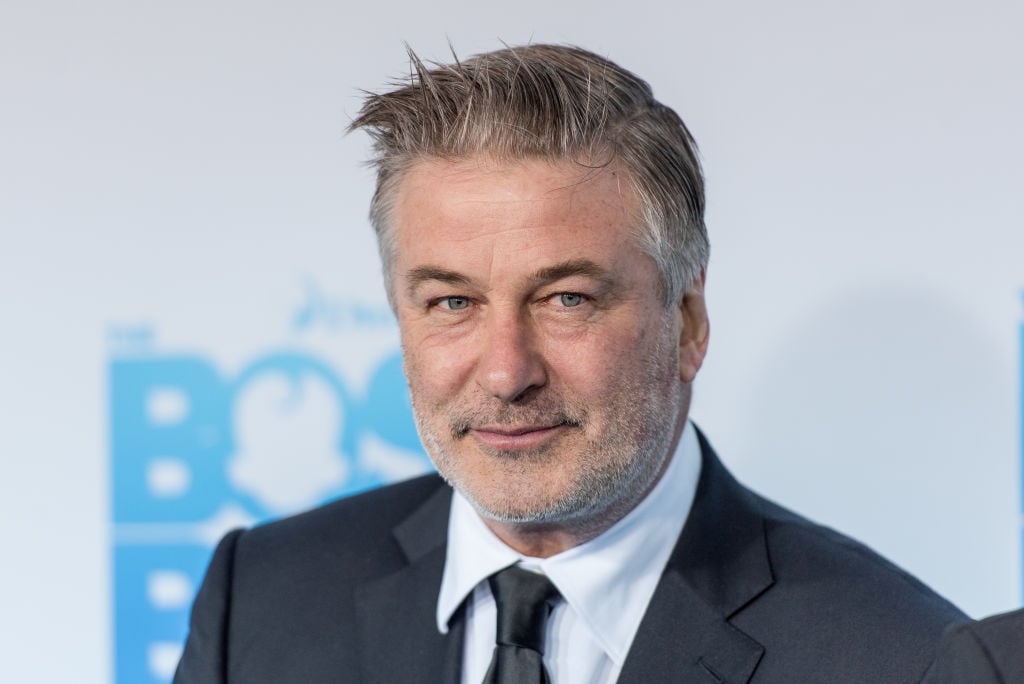 Comedy Central recently hosted another edition of their famous roast series. This time, Alec Baldwin was in the hot seat and various celebrities came to roast him. Some famous faces include Robert De Niro, Caitlyn Jenner, Ken Jeong, Caroline Rhea, and Blake Griffin.
The roasters took turns telling jokes about things such as Baldwin's temper, his strained relationship with his brothers, and his career. 
Ireland Baldwin's roast referenced her father's infamous voicemail
Among the roasters was also Ireland, who went on stage to poke fun at her father's voicemail that made headlines in 2007. In the voice message he left for Basinger, Alec called Ireland a "rude, thoughtless pig." Because of this, Ireland and Alec had an estranged relationship for many years.
Ireland began her roast by introducing herself to her father. "Hi Dad, I'm Ireland," she said. "I almost didn't even know about [the roast], because I haven't checked my voicemails from my dad from, like, the last 12 years or something."
Ireland continued to make jokes about their relationship: "A lot of people know my dad as that guy from the Mission: Impossible movies or that guy from 30 Rock. I know him as that guy from, like, half of my birthday parties."
"I actually have a lot in common with the people on this Roast because, like them, I don't really know you that well either," Ireland told her father.
She also brought up her mother's acting career to take a jab at her dad. "It's not easy to be the daughter of an iconic movie star, but I'm not here to talk about my mom and her Oscar," Ireland said.
What is Alec Baldwin's relationship with Ireland Baldwin really like?
After Alec and Basinger separated in 2000, he claimed that she tried to keep Ireland out of his life by blocking his visitation rights and not letting him and Ireland call each other. He called it "parental alienation syndrome."
This led to the 2007 infamous voicemail, which was the result of Alec hitting his breaking point. He later shared that he contemplated suicide after the release of the voicemail and that it hurt his relationship with Ireland deeply.
However, the two father and daughter did eventually repair their relationship. Even Alec and Basinger are no longer at odds with each other. In 2016, Basinger shared that she and Baldwin are "cool now."
"Divorce is hard on a kid, no matter how you cut it," Basinger said. "Ours was very public and nasty. So I brought up Ireland in a very unconventional way. I just wanted her to be free."
Ireland also seems to get along very well with Alec's current wife: Hilaria Thomas. In a heartwarming Instagram post, Thomas talked about being a stepmother:
"Ireland and I love each other and she knows that I am here for her… and I know that she is here for me. Sometimes my language about my biological children does not include her. Because I did not birth her and I never want to disrespect the fact that she has a wonderful mother. But this will never take away from how much I love her, need her in my life, and think that she is one of the best things that has ever happened to me."