Alec Baldwin's Most Memorable Movie Roles
Alec Baldwin is in the news for a tragic on-set shooting that took the life of cinematographer Halyna Hutchins. However, the actor is famous for several memorable film roles. Here are some of the most outstanding Alec Baldwin roles over the years. 
The Academy nominated Alec Baldwin for an Oscar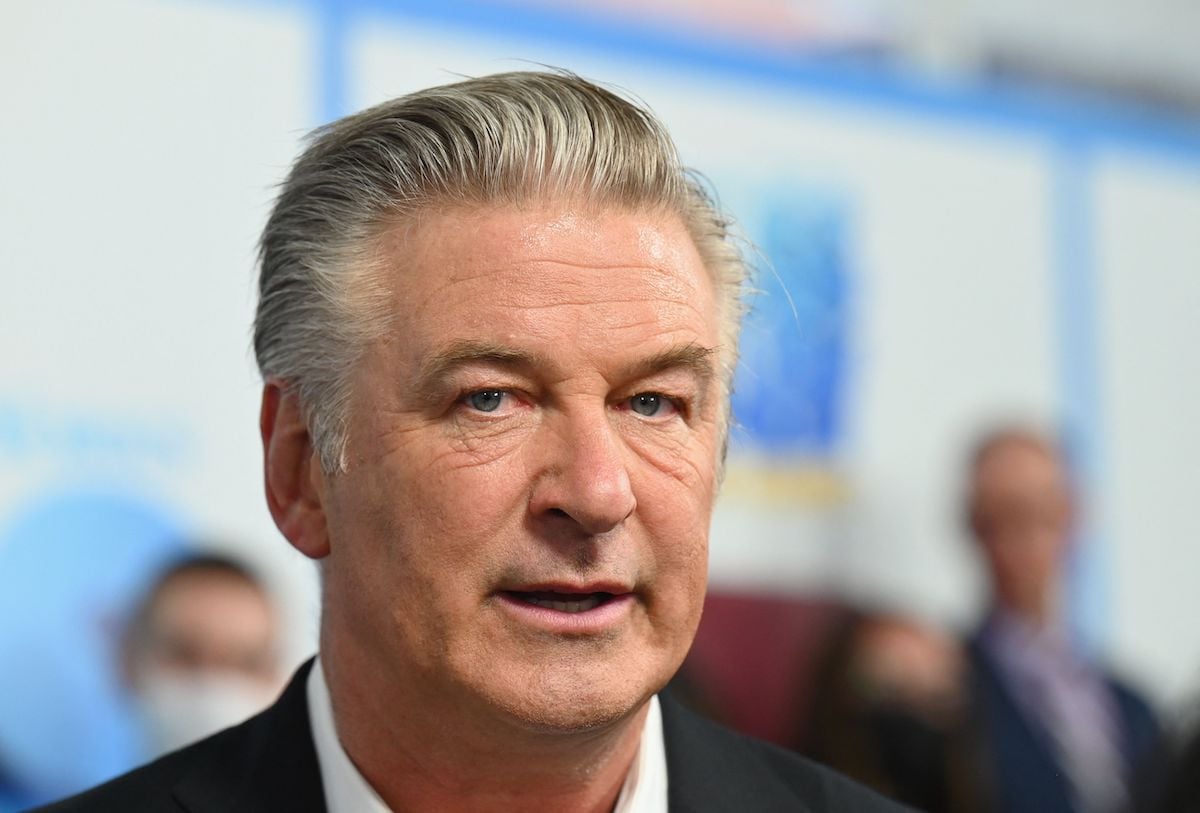 In 2003, Alec Baldwin co-starred in The Cooler as a casino manager named Shelly. He appeared alongside William H. Macy, Maria Bello, and Paul Sorvino in an impressive ensemble cast. 
Baldwin received a seemingly endless supply of critical praise and an Oscar nomination for Best Supporting Actor for his efforts. 
"Consider Shelly," wrote late film critic Roger Ebert in a 2003 review. "This is one of Alec Baldwin's best performances, as a character who contains vast contradictions. He can be kind and brutal simultaneously; affection and cruelty are handmaidens."
Ebert continued, describing Baldwin's treatment of the role of Shelly. 
"Look at the way he breaks Bernie's knee and then gives him a job," continues Ebert. "Or the way he treats Buddy Stafford (Paul Sorvino), the broken-down, smack-addicted lounge singer. Bernie is fiercely loyal to Buddy, and doesn't even want to listen to the new guys with their plans to replace him with a sexy revue. What eventually happens to Buddy has a kind of poetic justice to it, yes, but in a hard, cold way: Shelly is capable of sentimental gestures that make your skin crawl." 
The actor starred in 'Beetlejuice' in the '80s
Back in the '80s, Baldwin showed range with versatile roles. In Tim Burton's classic 1988 goth tale Beetlejuice, he stars as a guileless young husband who suddenly finds himself dead alongside his wife, played by Geena Davis. The black comedy showcased Baldwin's penchant for humor — a skill that would subsequently show up in NBC comedy series 30 Rock. 
Also in 1988, Alec Baldwin appeared in Mike Nichols' Working Girl opposite Melanie Griffith, Sigourney Weaver, and Harrison Ford. 
As Mick Dugan, Tess (Griffith's) misogynist boyfriend, Baldwin revealed a harsher side. Dugan's nonchalant, arrogant attitude is a side of Baldwin that works for him in specific roles. He aptly gives Tess something greater to work toward. 
Moving into the '90s, Baldwin's roles became increasingly more serious. In Malice (1993), Baldwin stands out against yet another outstanding ensemble cast, including Nicole Kidman, George C. Scott, Bill Pullman, and Anne Bancroft. 
As bigshot surgeon Jed opposite Nicole Kidman's young wife/con artist Tracy, Baldwin shows off a nearly flawless capacity to play psychopathic, remorseless characters. 
Some of Alec Baldwin's best roles are in Martin Scorsese films 
In the mid-2000s, Baldwin appeared in supporting roles in two Martin Scorsese films. Firstly, in 2004's The Aviator, he played the powerful and cocky Juan Trippe, head of Pan American Airways, in the Howard Hughes biopic headed by Leonardo DiCaprio. 
Similarly, in The Departed (2006), Baldwin plays a supporting role opposite an all-star cast including Matt Damon, Jack Nicholson, Mark Wahlberg, Martin Sheen, and Vera Farmiga. Baldwin plays Captain George Ellerby, a state official in the Boston Police Department. 
Captain Ellerby is particularly memorable for his hilarious zingers in film. With a straight face, he delivers such caustic gems as "I'm gonna smoke. You wanna smoke? You don't smoke? One of those fitness freaks, huh? Go f*** yourself." 
In short, Alec Baldwin has proven himself with a versatile queue of remarkable and particularly memorable roles that are always worth looking back at throughout the years.