Alec Baldwin's Offensive Joke Got Him Banned From the Philippines
Alec Baldwin is just as famous for his offscreen persona as a troublemaker as he is for his on-screen acting chops. The mercurial actor has been in Hollywood for nearly forty years and seen the highs and lows of life inside the spotlight. However, despite a past checkered with controversial statements and actions, few got Baldwin in more hot water than a comment he made about the Philippines in 2009.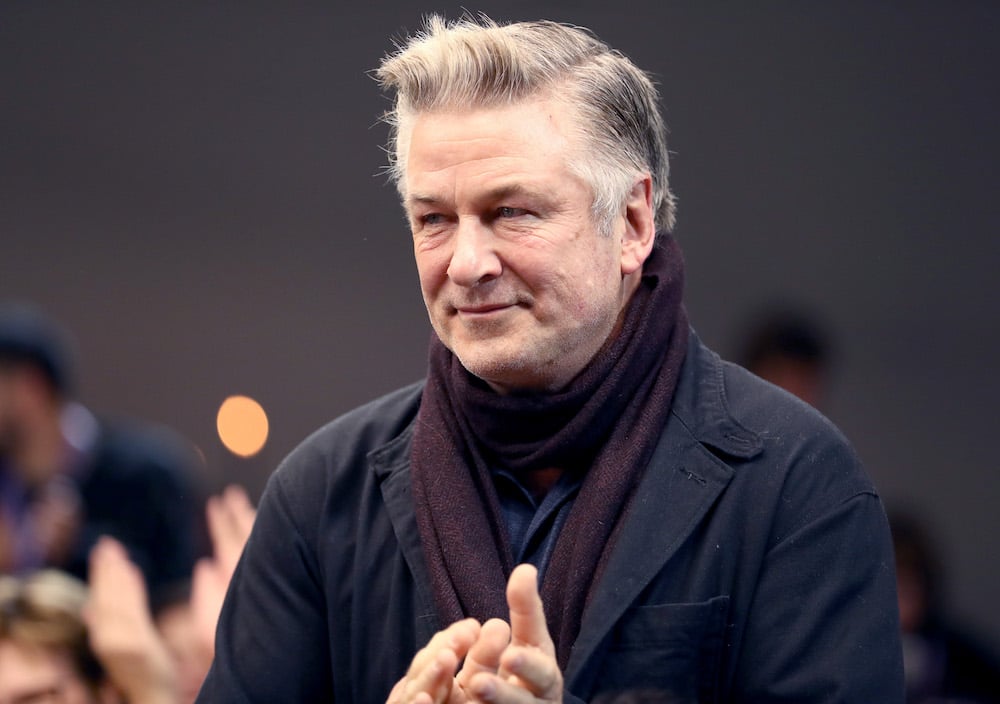 Who is Alec Baldwin?
Baldwin got his start on several television shows and movies in the early '90s. His biggest break came during a 40-episode arc on the hit series Knots Landing. Before long, Baldwin was getting work on the big screen, too. According to IMDb, Baldwin starred in She's Having a Baby and Forever Lulu after his stint on Knots, but it was his starring role in Tim Burton's Beetlejuice that changed everything.
Baldwin went from working television actor to headlining star. From action movies like The Hunt for Red October to dramatic theatrical adaptations like Glengarry Glen Ross, Baldwin showed himself to be a versatile actor who was not pigeon-holed into any specific genre. After several years of forgetting work, Baldwin was nominated for his first and only Academy Award for The Cooler. However, his biggest comeback was yet to come. 
Baldwin started to take on smaller roles in the 2000s, from his memorable turn in Martin Scorsese's The Departed to comedic work in It's Complicated. While still an acclaimed actor, his transition into smaller roles was more a testament to his longevity than a scar on his resume. However, his most significant part of the 21st-century was his seven-year run on NBC's 30 Rock, where he played bigwig Jack Donaghy. 
From his work as Donald Trump on Saturday Night Live to a second-wind as a voice actor and appearances in the wildly successful Mission Impossible series, Baldwin remains a force in Hollywood. Despite this, his offscreen career has many blemishes that he'd like you to forget. 
A trail of controversy
Baldwin was always viewed as one of Hollywood's bad boys, but this came full circle in 1995 when he allegedly beat down a photographer for taking pictures of his family. His marriage with Oscar-winning actress Kim Basinger fell apart in 2002 after nearly a decade together. In the aftermath, Baldwin was ordered to take anger management classes to get phone calls from his kids. 
The divorce got ugly. By 2006, Baldwin filed papers against Basinger and claimed that she purposely did not let him see their daughter. The following year, he was once again in hot water after a voice message to his daughter, Ireland, was leaked that featured Baldwin calling her a "rude, thoughtless little pig." In 2011, Baldwin was kicked out of a flight for refusing to put his phone away.
Baldwin got in several high profile scrapes with photographers in 2013, including allegations of homophobic and racist language, according to In Touch Weekly. In the wake of the Me Too movement, he also got in hot water after a 2006 love scene with an underage actor was reexamined.
Baldwin's brash language, hair-trigger temper, and inability to let things slide have collided with his dark sense of humor in many ways. Still, one inauspicious joke he made on David Letterman got him banned from an entire country. 
Baldwin makes an enemy
Baldwin is a beloved interview guest despite these past transgressions. In 2009, Letterman asked then-single Baldwin about marriage. Baldwin replied in a joking fashion, "[I'm] thinking about getting a Filipino mail-order bride at this point … or a Russian one," reports NBC Washington.
This upset Filipino actor and senator Ramon Revilla, who called the actor arrogant and said that he would fight the actor if he ever stepped foot in the beloved Philippines. He was eventually banned from the country outright.
The Philippines incident eventually boiled over, but it helped highlight how Baldwin's mouth and actions often make him difficult to deal with. While people might like his work, his offscreen persona can be daunting, troubling, and hard to defend. Still getting steady work, however, Baldwin shows no signs of changing anytime soon.