Alec Baldwin's Tragic 'Rust' Accident: What Was the Budget of the Ill-Fated Independent Western?
What went wrong on the troubled set of Alec Baldwin's Western movie Rust? Many are asking questions after the tragic shooting accident that killed a cinematographer and wounded the movie's director. Some wonder if producers cut corners; and if, as a result, they compromised on-set safety. We're breaking down the independent film's budget. 
Alec Baldwin would have taken a sizable chunk of the budget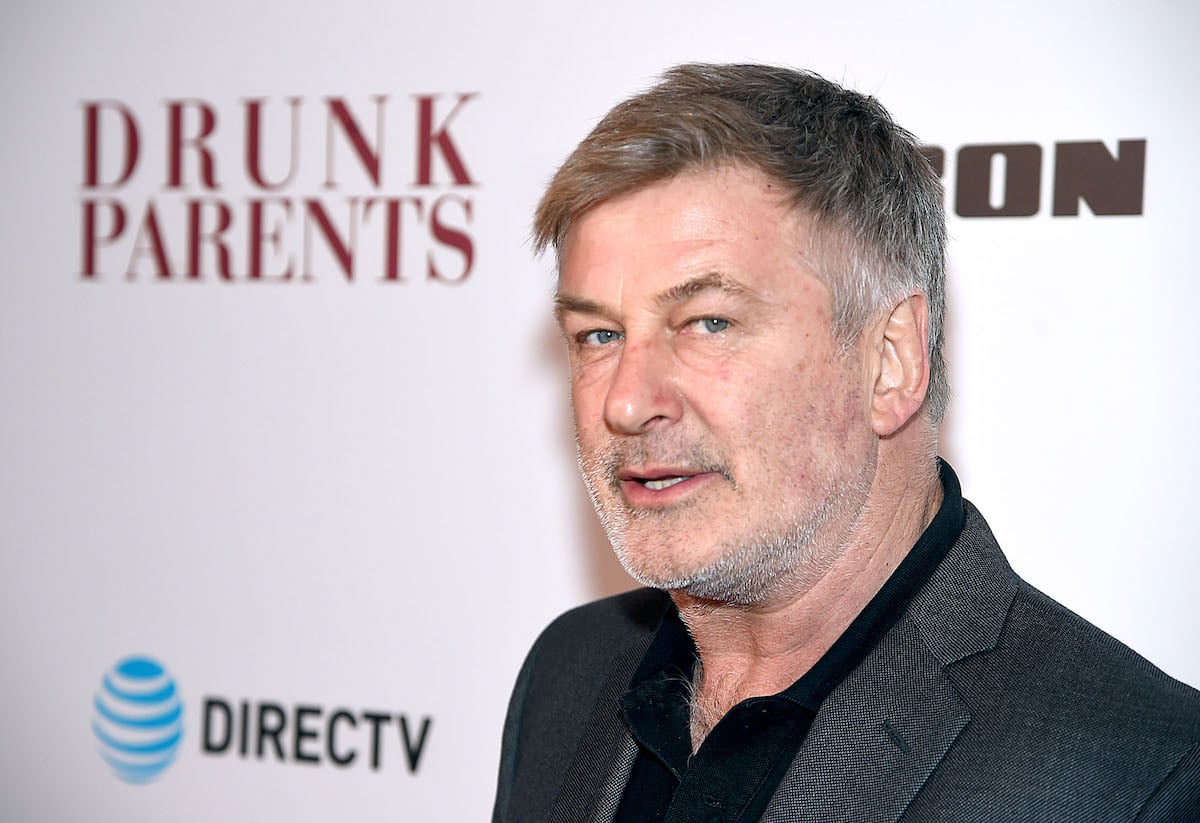 On October 21, 2021, Alec Baldwin accidentally shot and killed director of photography Halyna Hutchins with a prop gun. Additionally, he wounded Joel Souza in the single shot he fired. An investigation into exactly what happened at the Bonanza Creek Ranch in Santa Fe, New Mexico, continues. 
Briefly, accounts have assistant director Dave Halls handing Alec Baldwin a firearm, which he declared "cold." Baldwin then pointed the gun and fired one single round while rehearsing a scene. Scrutiny currently surrounds Baldwin, Halls, and set armorer Hannah Gutierrez-Reed. 
Meanwhile, the industry is talking about safety. It's worth noting that the film's budget was only $7,279,305, making it an official "low budget" offering. That's according to an article by The Hollywood Reporter, which also states that Baldwin predictably set aside a large chunk for himself.  The magazine obtained a production budget draft from September of 2021. 
It reveals that producers expected to pay Alec Baldwin $150,000 as the movie's star. Moreover, his production company (El Dorado) would get $100,000. 
The set armorer was to earn a shockingly low fee 
The report places the fee for set armorer Hannah Gutierrez-Reed at only $7,913. However, that's a fairly standard fee for a film like Rust. The producers also set aside $17,500 for weapons rentals. Additionally, they budgeted $5,000 for rounds and nearly $7,500 for "armorer crew.
In contrast, producers at Thomasville Pictures were set to collect $150,000 for their involvement. Gabrielle Pickle's $96,198 would be for line producing duties. Finally, director Souza's fee was over $220,000. The late Hutchins expected to earn just under $49,000. And the fee for first assistant director Dave Halls was $52,830. That's according to sheriff's affidavits, per THR. 
Producers budgeted over $100,000 for various animals and their handlers, including horses, livestock, and dogs. 
Ancillary costs included hotel rooms, post-production costs, and fees for several more producers. 
Perhaps most interestingly, $350,000 was apparently set aside in case of unforeseeable circumstances — something the accident clearly falls under. However, it was catastrophic enough to effectively shut down the production entirely. 
Two 'Rust' lawsuits against Alec Baldwin are already in the works
That $350,000 for contingency isn't likely to cover the inevitable flood of litigation that continues to unfold in the aftermath of the accident. 
The first lawsuit comes from gaffer Serge Svetnoy. His November 2021 filing accuses Baldwin of firing the weapon in question for no reason; because he wasn't supposed to fire it at all. His lawsuit targets Baldwin himself, Gutierrez-Reed, and Halls. 
Secondly, script supervisor Mamie Mitchell filed shortly after, claiming emotional injuries, among other afflictions, as a result of the deadly accident. Her attorney is the famed lawyer Gloria Allred. Mitchell seeks punitive and compensatory damages against Alec Baldwin and the producers of the film. 
To sum up, the Rust budget documents give a clearer picture of exactly where the money for the film was expected to go. Furthermore, it paints a picture of what producers prioritized. However, in the aftermath of the accident, it's unclear where, if any of it, went. At this point, with the production shut down and lawsuits proliferating, it's unclear if Rust will ever see the light of day.