Alex Borstein's Net Worth and How Much She Makes on 'The Marvelous Mrs. Maisel'
Alex Borstein stars on 'The Marvelous Mrs. Maisel' as Susie. This is her estimated net worth and how much she makes on the award-winning series.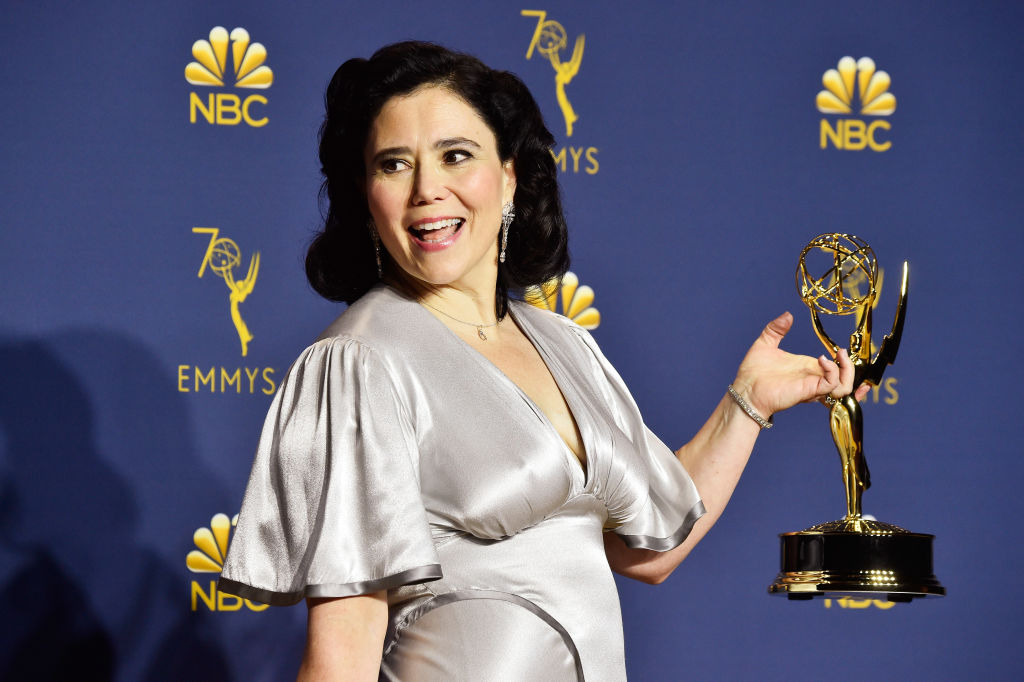 On The Marvelous Mrs. Maisel, Alex Borstein plays Susie Myerson, the burgeoning talent manager to the eponymous comedian. The subject of money often comes up on the show; specifically, how much of it Midge has and how little Susie does. But fictional wealth aside, Borstein is doing fairly well for herself in Hollywood. Here's her net worth and how much she makes on The Marvelous Mrs. Maisel.
Borstein got her start on MADtv

After leaving Chicago for the Los Angeles area has a child, Borstein grew up ready to be a comedian. She was brought on as a writer and cast member for Season 3 of MADtv. Borstein was on the show for five seasons, leaving in 2002, but she made her mark on the series.

She voices a popular TV character

Even if you don't recognize her face, you probably know her voice. Borstein has voiced the role of Lois Griffin on the long-running comedy Family Guy since the very beginning of the animated series. She also voices other characters on occasion and considers creator Seth MacFarlane to be a good friend. Borstein has appeared in other MacFarlane productions over the years, including the short-lived series Bordertown and the films Ted and A Million Ways to Die in the West. She starred on the HBO series Getting On, a remake of the British series of the same name, from 2013 until its cancelation in 2015.

Borstein was on Gilmore Girls

Before joining up with Amy Sherman-Palladino for The Marvelous Mrs. Maisel, Borstein worked with the writer and creator on Gilmore Girls. In fact, Borstein was initially cast in the role of chef Sookie St. James, which then went to Melissa McCarthy when Borstein's MADtv contract prevented her from taking it. Borstein did appear on Gilmore Girls in numerous guest spots, while her then-husband, Jackson Douglas, played Sookie's series-long love interest. (The couple was married from 1999-2014, and have two children.)

How much does Alex Borstein make for The Marvelous Mrs. Maisel?

In her divorce settlement, it was reported that Borstein makes $222,000/month for Family Guy. According to Celebrity Net Worth, her yearly total salary is $5 million. If that is all correct, that leaves approximately 2.4 million unaccounted for, which could indicate her The Marvelous Mrs. Maisel salary is somewhere between 2 and 3 million per season. And she could be making even more than that for Season 3.

What is Borstein's net worth

Borstein's total net worth is estimated to be around $24 million. However, this number may have been calculated prior to her divorce, during which the couple's earnings were split 50-50. So she may not be worth that much these days.

Like her character, Borstein is Jewish

Susie Myerson's religion isn't touched upon too often, but all of the main characters on The Marvelous Mrs. Maisel are Jewish. Speaking to Jewish Journal, Borstein described her background, noting that her mother is a Holocaust survivor, as was her grandmother. She credits them with helping her in her role as Susie, calling her grandmother "very funny, very dark, very b***hy," and noted her mom's advanced degrees, calling them both "tough broads."