Alex Guarnaschelli Can't Live Without Her Favorite $5 Kitchen Tool
If you're a fan of the Food Network, Alex Guarnaschelli isn't a new name to you. Guarnaschelli has become a staple on the network as much as sugar and flour. It is, therefore, impossible to imagine any of the shows on the network without her.
As a judge on the top cooking shows and competitions, Guarnaschelli knows her way around the kitchen. With all her years and experience in the culinary industry, it is safe to say that we can trust her advice on anything food-related. Like most cooks, however, the famous chef has a favorite kitchen tool that she shared more about. Read below to find out which kitchen tool Alex Guarnaschelli can't live without.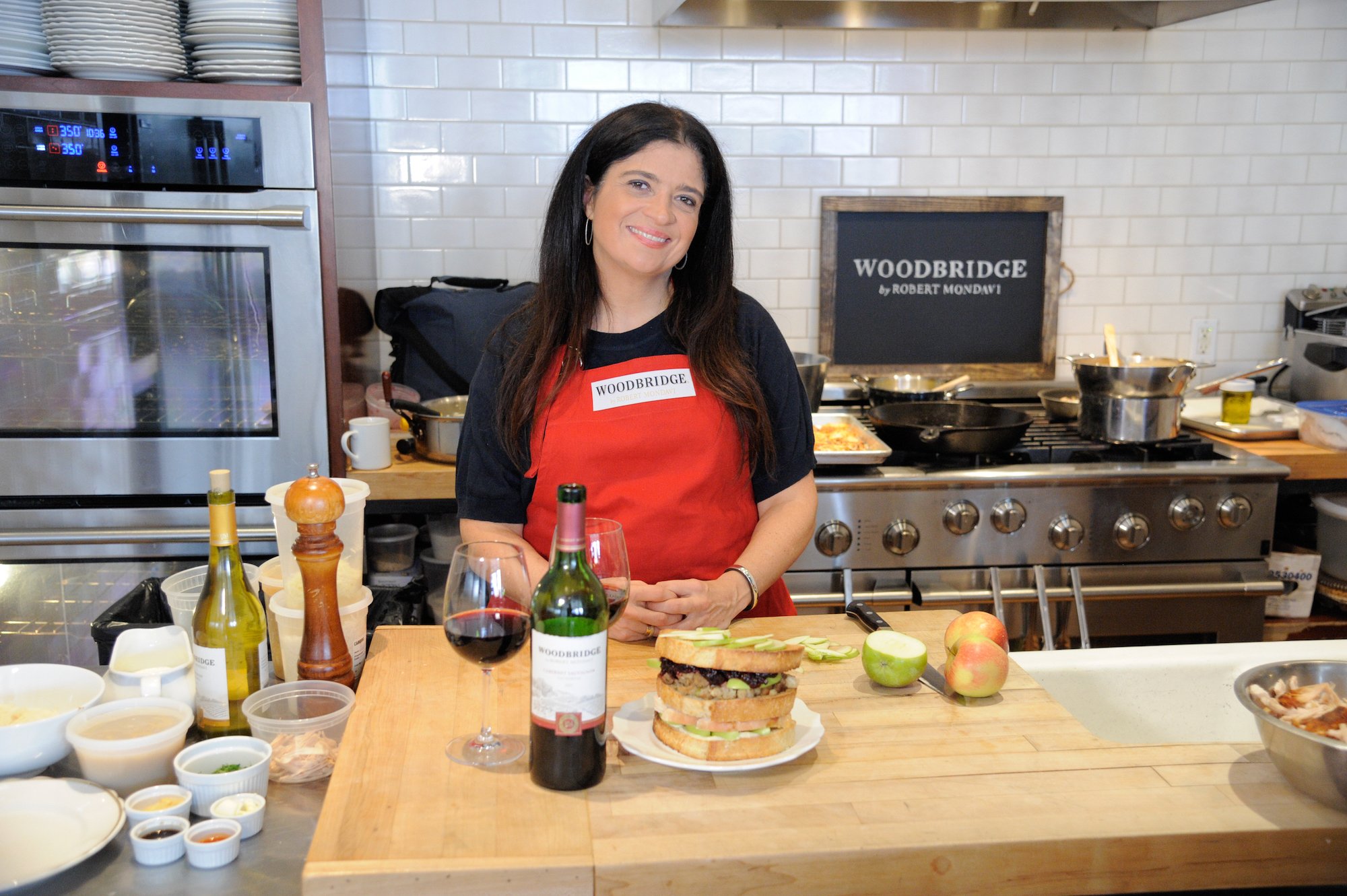 Alex Guarnaschelli's background
Born as Alexandra Maria Guarnaschelli, the chef knew from a young age that she would be involved with the culinary industry. Her mother being a cookbook editor herself, Guarnaschelli grew up watching her mom try out hundreds of recipes in their kitchen and thus grew her love for food.
Although Guarnaschelli graduated with a degree in art history from Barnard College, she pursued a different path altogether. The top chef had a humble job at a restaurant called American Place in 1991 for minimum wage.
Guarnaschelli's career and rise to fame
RELATED: Why People Hate Listening to Rachael Ray Say 'Extra Virgin Olive Oil'
Guarnaschelli worked under the tutelage of Iron Chef's Marc Forgione's father, Larry Forgione, for some time before branching out. Her culinary journey officially begun in France at La Varenne Cooking School. She later worked for various restaurants and hotels in Los Angeles, France, and New York, including the famous La Butte Chaillot. Before her executive tenure at Butter, she worked at Daniel Boulud's restaurant. She also headed The Darby Restaurant before its closure.
Guarnaschelli's star began rising when she made her television appearance on Iron Chef America in 2007. During her time on the show, she went head to head with fellow chef Cat Cora, who won that season. Although Guarnaschelli didn't win the challenge, she had forged her name into many Food Network fans.
She competed in the fourth installment of the Next Iron Chef in 2011, coming in fourth. Guarnaschelli competed in more cooking shows since then and has had stints as a judge in some of the competitions she once took part in.
It wasn't until 2008, however, that Guarnaschelli's name became a household name. With the help of her show The Cooking Loft with Alex Guarnaschelli, the chef rose to stardom. Guarnaschelli is mostly known for her stints as a judge on Food Network Challenge, Chopped, Worst Cooks in America, and Guy's Grocery Games, to mention a few.
The $5 kitchen tool that Alex Guarnaschelli can't live without
Although executive chefs are known for using upscale and complicated knives, Iron Chef's Alex Guarnaschelli believes in simplicity. During an interview with Pure Wow, Guarnaschelli raved on about having a favorite kitchen tool that retails for $5 — a paring knife.
The Food Network star explained that a Sabatier paring knife was her favorite due to its lightweight and sharp blade. The executive chef said that the paring knife comes in handy when she needs to achieve fine details from her work.
Guarnaschelli explained the reason for her love for the inexpensive tool; she detailed that small knives run a lesser risk of meeting with misfortune, such as accidental disposal than big knives. She also added that small knives are easy to replace due to their affordability and are easy to keep sharp. Pairing knives are also practical in their use and can be used in almost any situation, including cutting open a box instead of using a big chef's knife.