Alex Kompothecras From 'Siesta Key' Has a Lot of Money — But How Much Is His Father Worth?
If you've seen any of MTV's Siesta Key, it's pretty obvious that the show's star, Alex Kompothecras, comes from a lot of money. He lives in a massive beachfront home, constantly has luxury cars parked in his driveway, and seemingly gets everything he could ever want. But "Kompo" (as they call him) doesn't have all this money — it's his father. Who is Kompo's father, Gary Kompothecras, and what is his net worth?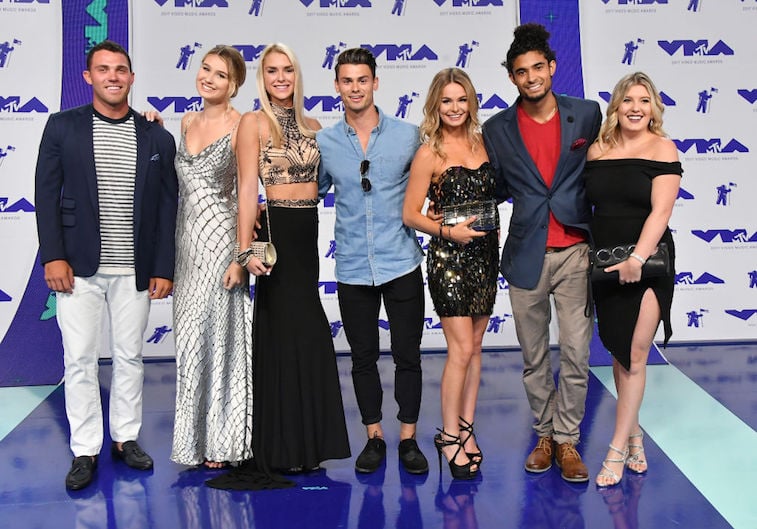 Kompo's father is the founder of ASK-GARY
Kompo wasn't born into a rich family. He's currently the star of Siesta Key, and he's getting his law degree after graduating from University of Tampa. He runs the show and is one of the most well-known guys on the island. And that's mostly because of his father's wealth. His father, Kompothecras, didn't decide to attend chiropractor school until 1990. In 1996, Kompothecras opened up his own practice, but quickly realized that there was money to be made in starting a hotline; a few years later, he founded 1-800-ASK-GARY. According to the ASK-GARY website, Kompothecras saw from his own patients that people weren't aware of medical benefits linked to their auto insurance, so they weren't getting the help they needed. That's why he founded the hotline — and it ended up being a major success.
Kompo's father actually footed the bill for the pilot episode of 'Siesta Key'
If you're wondering how Siesta Key got its start, you can thank Kompothecras. The father of six felt that his son and his friends had a life that was good enough to be a reality television show. So good, in fact, that Kompothecras actually called up a production company to come put together an episode. He reportedly paid the company $140,000 out of pocket to put together a 30-minute pilot episode, which Kompothecras then pitched to MTV. About a year later, the network decided they wanted to run the show. They spent $4 million to create a 10-episode premiere season, which was then renewed for at least two more seasons.
The Kompothecras family lives in a 13,500 square-foot beachfront mansion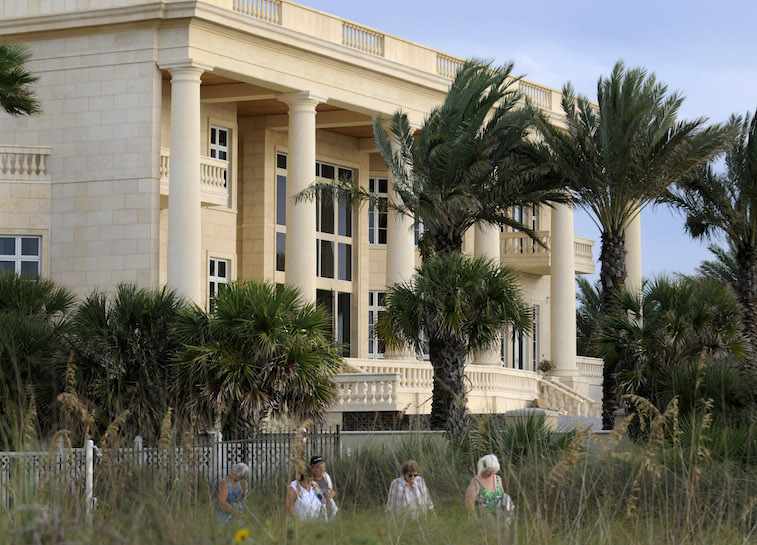 If you're curious to know how much money the Kompothecras family has, just take a look at their mansion. According to Sarasota Magazine, the 13,500-square-foot mansion is worth around $12.6 million. It sits on the ocean in Siesta Key and comes complete with a pool and bowling alley. Plus, it has seven bedrooms and eight bathrooms, and it's modeled after the Marble House up in Newport, Rhode Island. Kompothecras bought the land for $2.3 million, then custom-built the home.
Kompothecras' net worth is unknown, but it's inferred he makes at least $2 million per year
It's hard to determine Kompothecras' exact net worth, but it can be inferred based on his expenses. He has a home worth $12.6 million, which means he's likely taking home at least $2 million per year just based on that. Plus, he footed a $140,000 production bill as if it were nothing and reportedly spent more than $1 million to purchase a historic bar in town. He owns several luxury cars and recently bought his son a $195,000 Bentley. It's safe to say Kompothecras is worth well into the millions, and he doesn't seem to be facing any financial hardships.
Check out The Cheat Sheet on Facebook!