Alexander Ludwig Shares Sweet Post With His Wife Weeks After Elopement Announcement – 'Love Our Little Fam'
Alexander Ludwig is a Canadian actor as well as a singer. He's found fame with his portrayal of Bjorn Ironside in the hit series Vikings from season 2 to season 6B. He's acquired a fan following, and many know that he has a new woman in his life.
Ludwig recently eloped with Lauren Dear, and he shared a post showing off the couple's happily wedded bliss weeks after the announcement.
Where have you seen Alexander Ludwig before?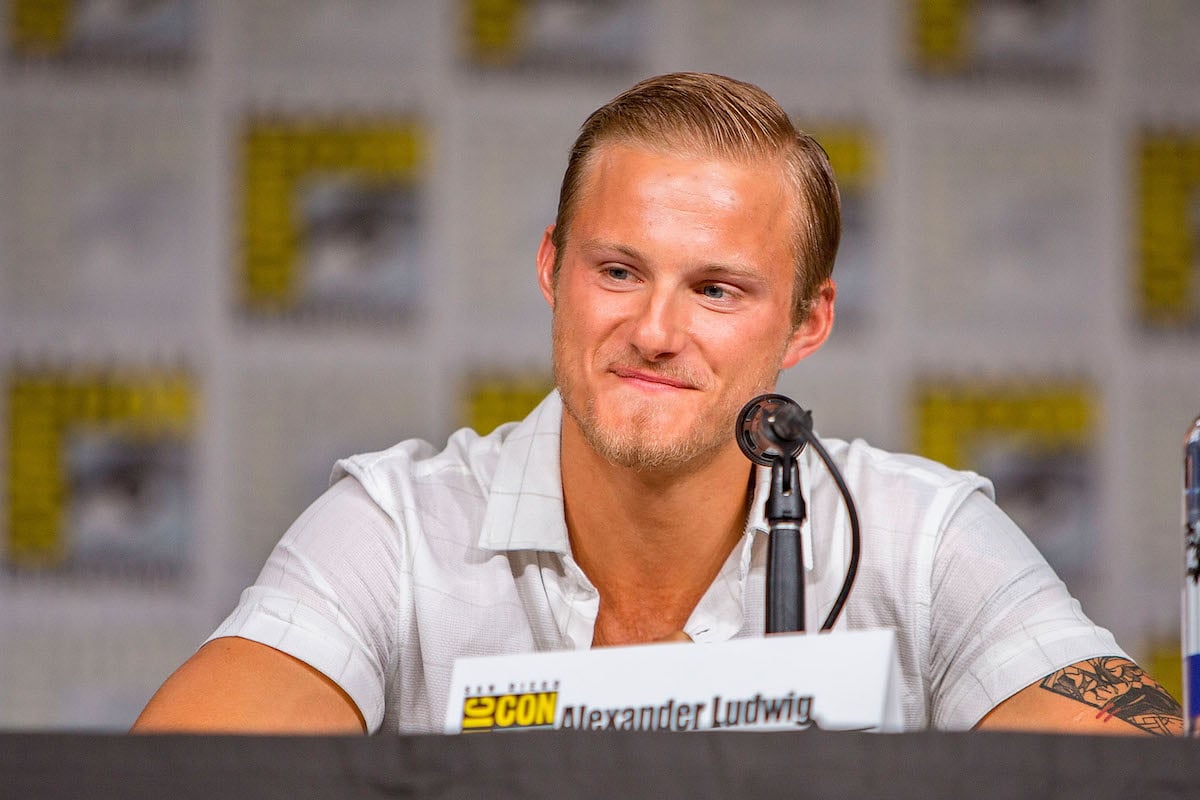 Ludwig has been in the acting business since he was a kid, and he's a multi-talented individual, since he's also a singer as well. He's been in multiple movies including The Hunger Games, where he played Cato, and Lone Survivor as Shane Patton according to IMDb. He's also played Dorn in Bad Boys for Life in 2020. But fans might also recognize the actor from his role as Roy Pearce in the movie Midway in 2019.
Ludwig has also been in other movies that include: The Revenge of Jimmy, A Little Thing Called Murder, The Sandlot Kids 3, Race to Witch Mountain, Grown Ups 2, and more. 
Alexander Ludwig and Lauren Dear eloped
In November, Ludwig announced the news of the couple's engagement via Instagram. They took things public in September of 2020 according to E News. And three weeks ago on January 3, Ludwig and Lauren announced via Instagram that they eloped. They were married at The Lodge at Blue Sky in Park City, Utah. Their dog, Yam, acted as a "witness" according to Ludwig. They shared a number of beautiful shots of the special day, including the same photo just cropped differently of a mountainous background as the two stand next to each other in their wedding attire. Lauren wears a white wedding dress and Ludwig has on a tailored suit.
"My wife, my best friend, the future mother of my children, my everything," Ludwig said in the Instagram post he tagged his new wife in. He goes on to explain that the couple eloped.

"We decided to elope," Ludwig continued. "It has been such a crazy year but it certainly put things into perspective. Life is too short And I didn't want to spend another day without calling this beautiful woman my wife. Of course when things settle down we will have a proper celebration with our friends and family but for now- the love of my life, our dog yam, a yurt on a mountain top in the middle of nowhere sounded like the perfect beginning."
Ludwig shares a sweet post weeks after their elopement announcement
It's been a few weeks since the couple announced their elopement, and Ludwig recently shared a post that includes his wife and their dogs. Ludwig is squatting with his mouth half open as he gets his wife in the shot as she walks their dogs on leashes. Lauren smiles for the camera as they appear to be in a residential neighborhood around houses on a street. Ludwig wears a long-sleeved shirt while Lauren has on a sleeveless jacket with a long-sleeved shirt with workout gear underneath. The next shot is the two kissing for the camera with Ludwig's arm around his new bride. 
Ludwig captioned the post on Instagram: "Feeling pretty damn domestic and I'm here for it. Love our little fam and my beautiful wife ❤️." It's a truly sweet sentiment on Ludwig's part, and it's something fans love to see.
It looks like Ludwig and his new wife are settling into married life accordingly. We'll have to see what 2021 has in store for them.