Alexia Echevarria From 'RHOM' Supports Larsa Pippen's OnlyFans but Her Family Would Disown Her if She Did It
Alexia Echevarria may have given Larsa Pippen a hard time about her OnlyFans career on 'RHOM, but she said she's supportive of her friend and wishes the best for her.
Alexia Echevarria gave Larsa Pippen a hard time about her OnlyFans account on Bravo's The Real Housewives of Miami but said she's supportive of Pippen. Just don't ask her to open an account.
Echevarria told Showbiz Cheat Sheet that she actually respects Pippen's OnlyFans career, especially because her children are OK with having their mother on the racy site. Pippen was seen asking some of the other cast members to open their own account, sharing that she makes $10,000 per day sharing exclusive photos and videos. And while Pippen's children are fine with having their mom on OnlyFans, Echevarria said her family would not be as understanding.
Alexia Echevarria says she supports Larsa Pippen
Even though Echevarria gave Pippen a hard time about OnlyFans, she's not that concerned about it. "No, I mean, I don't really care," she told Showbiz Cheat Sheet. "I mean, it doesn't change my opinion about Larsa because I actually like her, I always did. I have a lot of respect and admiration for her. She's a great mom. She has a beautiful relationship with her kids."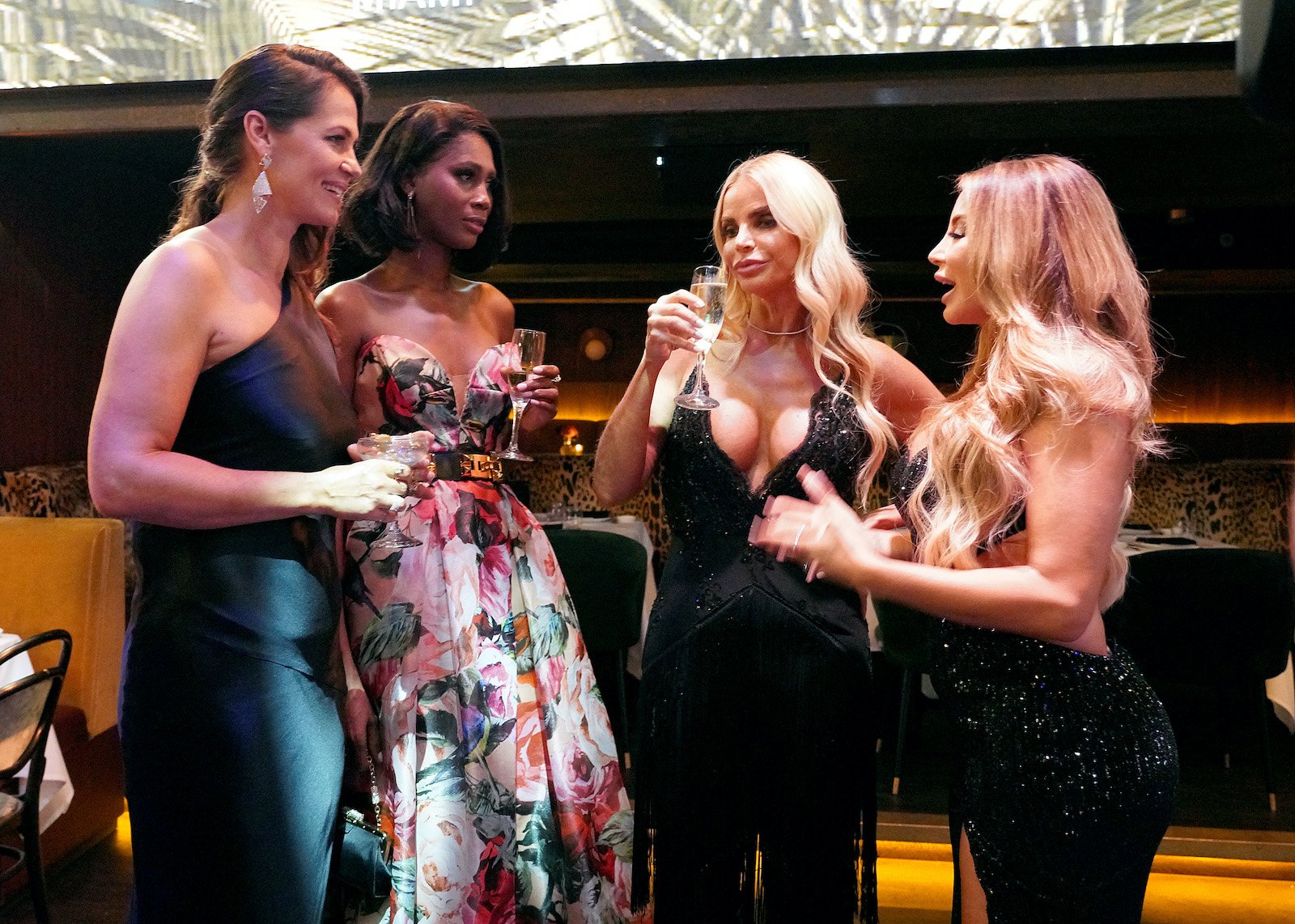 "And that's what I really look for in the person," she added. "I think she's a great person. To me, it's just something separate. You know what I mean? I mean, I do understand, she was married for 23 years. She's now in her forties, she's a young mom, she had four kids. And she did everything she had to do."
Alexia Echevarria's family would 'disown' her if she opened an OnlyFans
Echevarria continued to gush about Pippen, sharing more power to her for going on OnlyFans. "She's now 47 and looks amazing, she's super hot," she said. "And she's going through a different phase. You still wanna have fun, I know exactly how she's feeling. And if it's good for her and it makes her feel good. And she's having fun and making money on top of it, go ahead and do it!"
She added, "And her kids are cool with it. But my kids and my family would disown me."
"But again, just because I don't like it. And I don't agree with it, and it's not something I would do, just because I think a little differently. But it really doesn't change my opinion of her," Echevarria said.
Alexia Echevarria and Lisa Hochstein doubt Larsa Pippen makes $10,000 a day on OnlyFans
Pippen certainly got Adriana de Moura's attention about OnlyFans when she told the group that she banked $10,000 a day on the site. During a recent appearance on Watch What Happens Live with Andy Cohen, Echevarria and Lisa Hochstein wondered if the number was accurate.
"I think $10,000 a month is a little bit of an exaggeration," Hochstein said. Host Andy Cohen said he recalled Pippen said she made $10,000 a day. "But I think she does well," she added.
"Look, I don't know much at all about OnlyFans," Hochstein told Page Six. "I don't have an account. I don't follow anyone on OnlyFans. Larsa's really the only friend I know who does it and she says she doesn't take off her clothes." 
Pippen's OnlyFans bio states, "Come to my OnlyFans for an exclusive look at me modeling some of my favorite swimsuits, dresses, and jewelry designs I'm most passionate about."