Alexis Bledel Just Shared What 'Really Annoyed' Her About 'Gilmore Girls'
Alexis Bledel is looking back on Gilmore Girls. The 39-year-old actor, who currently stars on Hulu's The Handmaid's Tale, rose to fame in the early 2000s as Gilmore Girls' Rory Gilmore. Five years after reprising her role in the show's Netflix revival, Bledel's sharing what "really annoyed" her on Gilmore Girls, a costume she remembers as "humiliating."
'Gilmore Girls' was Alexis Bledel's first acting job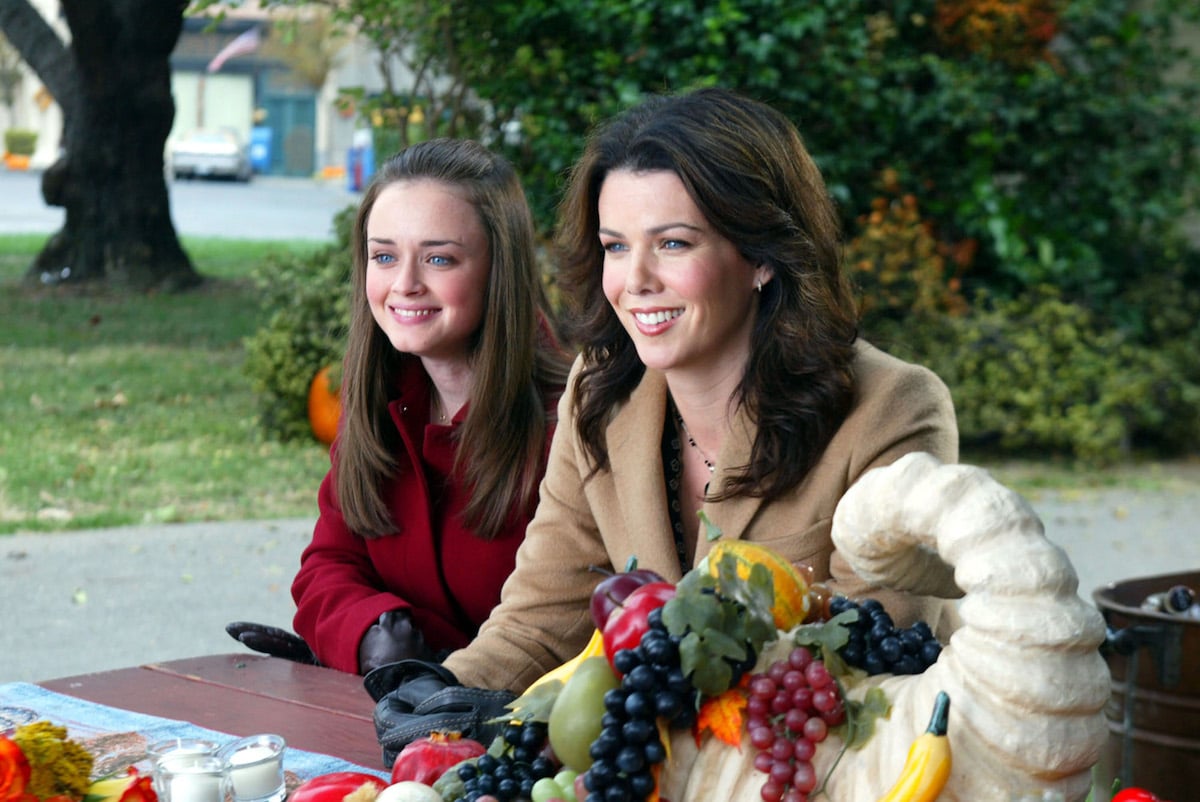 RELATED: 'Gilmore Girls': Scott Patterson Admits He and Lauren Graham Were 'Nervous' for First Luke-Lorelai Kiss
Bledel didn't have any prior TV or film experience when she landed the role of Lorelai Gilmore's (Lauren Graham) book-loving daughter intent on going to Harvard University. Gilmore Girls was her first major acting job.
It wasn't until the Gilmore Girls cast began filming the pilot that Bledel met Graham. The on-screen mother and daughter were introduced in a hotel lobby in Canada.
"That's crazy, isn't that now to think of? We didn't read together, they didn't sit us down, they just were like, 'Yeah,'" Graham told Glamour during a joint interview with Bledel in 2016. 
Bledel was 18 when she filmed the Gilmore Girls pilot. As the show got underway, she learned the ins and outs of starring on the fast-talking series from Amy Sherman-Palladino. In early episodes, she got some help from Graham. On occasion, Bledel's TV mom helped her with tricky camerawork by putting an arm around her. 
"I remember a lot of times just kind of grabbing her, just kind of leading her arm," Graham told TODAY in 2015. "So, in the beginning, people are like, 'You have such great chemistry.' And I'm like, 'I'm mauling her. That's why.'"
The Rory Gilmore actor was 'really annoyed' when she had to wear a 'humiliating' costume
RELATED: 'Gilmore Girls': Lauren Graham 'Struggled' With Rory and Lorelai's Season 6 Rift
Bledel revisited Gilmore Girls during a May 2021 appearance on Watch What Happens Live With Andy Cohen. She discussed The Handmaid's Tale with her co-stars Elisabeth Moss, Yvonne Strahovski, Samira Wiley, and Madeline Brewer before answering a few questions about her days as a Gilmore girl.
Host Andy Cohen asked her to name someone in the fictional town of Stars Hollow, Connecticut, who annoyed her. Bledel refused and instead revealed that she found one of her costumes "really annoying." 
"I was really annoyed when they put me in a silly costume for a town event," she said. "That was humiliating."
What's the "silly costume" Bledel's referring to here? She didn't give specifics. However, the actor might've been referring to the pilgrim costumes she and Keiko Agena (Lane Kim) wore when their characters worked at the Horn of Plenty during Stars Hollow's Autumn Festival in Gilmore Girls Season 1.
Alexis Bledel refused to pick between Rory Gilmore's boyfriends
RELATED: 'Gilmore Girls': Logan Is a 'Version of Someone' Else in Rory's Life, According to Alexis Bledel
Cohen also asked Bledel to share which of Rory's main love interests she should've ended up with. Early on Rory dated Dean Forester (Jared Padalecki). Then there was Jess Mariano (Milo Ventimiglia), and later Logan Huntzberger (Matt Czuchry). Bledel refused to pick, telling Cohen, "Jeegan? I can't single somebody out."
While Bledel continues her turn on The Handmaid's Tale, fans of Gilmore Girls are wondering what's next for the show. Will Gilmore Girls: A Year in the Life 2 happen and who is the father of Rory's baby?