How Did Alexis Bledel Meet Her Husband Vincent Kartheiser?
Fans and critics often follow celebrities to celebrate their career and personal successes and stay up-to-date on the latest news and trends. While many actors find it difficult to keep their personal life out of the spotlight, some have been able to stay under the radar and keep the headlines focused on their acting success. One celebrity couple who have kept most of their private matters, just that, is Alexis Bledel and Vincent Kartheiser. While it is not uncommon for actors to make a love connection while working together on set, it is surprising when they can keep their relationship as low-key as Bledel and Kartheiser.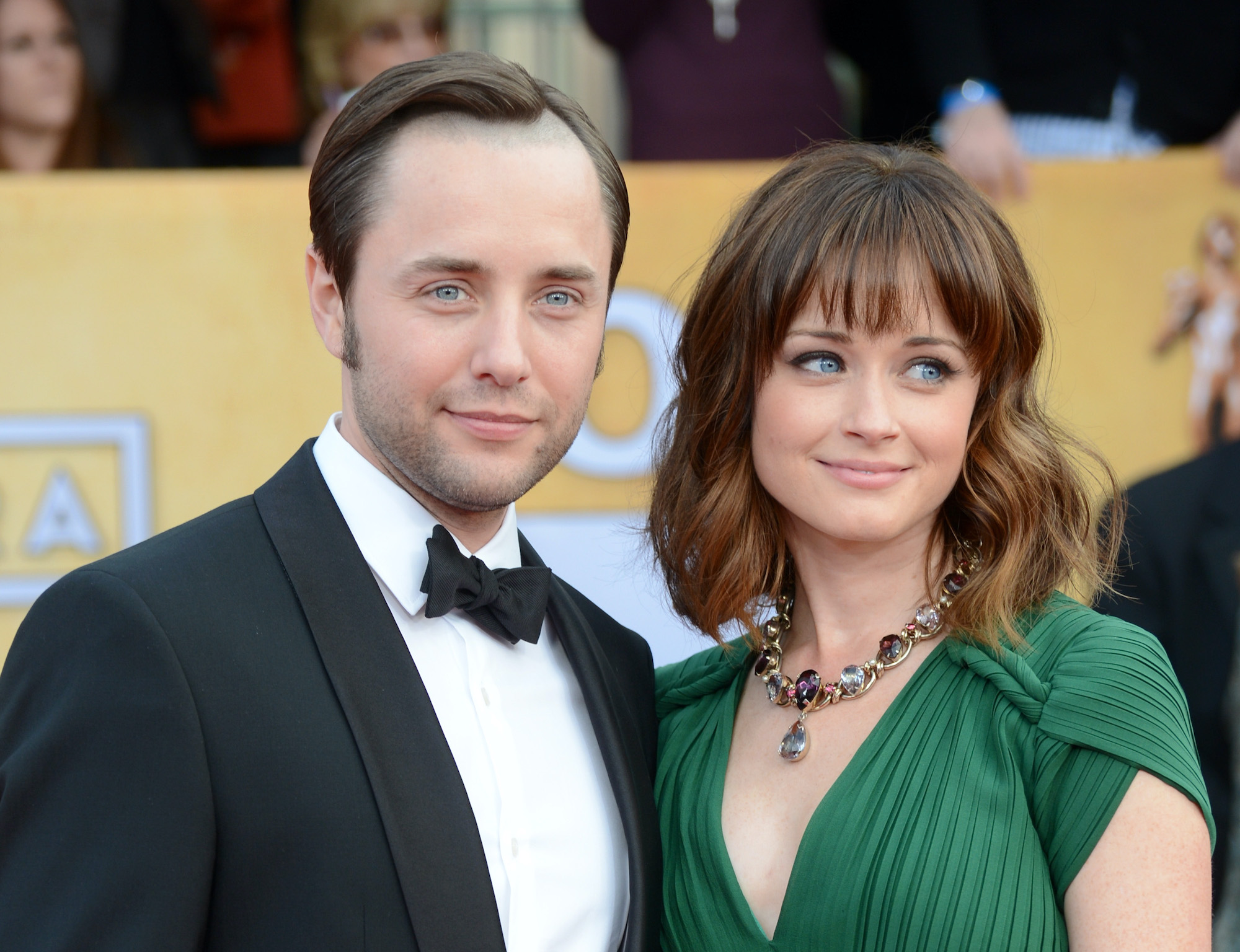 Who is Alexis Bledel? 
Best known for her role as Rory Gilmore on Gilmore Girls, Alexis Bledel has had a successful acting career since her television debut on The WB comedy-drama. Running for seven seasons, Bledel worked opposite Lauren Graham, who played the single mother, Lorelai Gilmore. During her time playing Rory, Bledel also starred in well-known films, including Tuck Everlasting and The Sisterhood of the Traveling Pants. She also had a recurring guest role on Mad Men following the end of Gilmore Girls.
Recently, Bledel plays the main role of Ofgel/Emily Malek in the hit drama The Handmaid's Tale, which won the actor her first primetime Emmy. Besides her success as a fan-favorite actor, Bledel has been a fashion model, appearing on the cover of many fashion magazines over the years. Early in her career, the world took notice, holding the title as one of the most beautiful women in several magazine lists. 
Who is Vincent Kartheiser? 
Born in Minneapolis, Kartheiser discovered his love for acting at a young age. He was cast for several roles at the Children's Theater Company in Minneapolis. His first on-screen debut was in 1993 in the film Untamed Heart. His film career continued throughout the 1990s, and he then co-starred in the popular supernatural TV drama Angel, which aired on The WB in 2004. Kartheiser's talent scored him a long-standing role as Pete Campbell on the hit AMC TV series Mad Men. His impressive performance on the drama did not go unrecognized, receiving six Screen Actors Guild Award nominations for Outstanding Performance by an Ensemble in a Drama Series, and taking home the win twice. Recently, he appeared in the 2020 Netflix film, The Social Dilemma.
Kartheiser and Bledel's relationship
Kartheiser and Bledel first met on the set of Mad Men and quickly made a love connection. The two publicly announced that they were dating in 2012. After a couple of years together, the couple got married in June 2014. Kartheiser and Bledel have a knack for keeping their relationship mostly out of the spotlight, celebrating their wedding with a low-key ceremony in California. Then the two quietly welcomed their son into the world in 2015 and shortly after sold their Brooklyn duplex penthouse. The celebrity couple has been pros at keeping their family life out of the public eye, so not many details about their relationship have been leaked. In fact, it wasn't the parents that shared the news of their son's birth, but Bledel's former Gilmore Girls co-star Scott Patterson during an interview with Glamour in 2016 about Netflix's revival of the widely popular show.