Alexis Bledel Wasn't Crazy About How 'Gilmore Girls: A Year in the Life' Ended
Alexis Bledel and Lauren Graham delighted Gilmore Girls fans when they returned for Gilmore Girls: A Year in the Life. The four-part revival series allowed the show's creator to wrap up the series with the four words she always intended. But Alexis Bledel never imagined walking away from the series with Rory Gilmore single and pregnant.
Alexis Bledel hoped for a different ending to 'Gilmore Girls: A Year in the Life'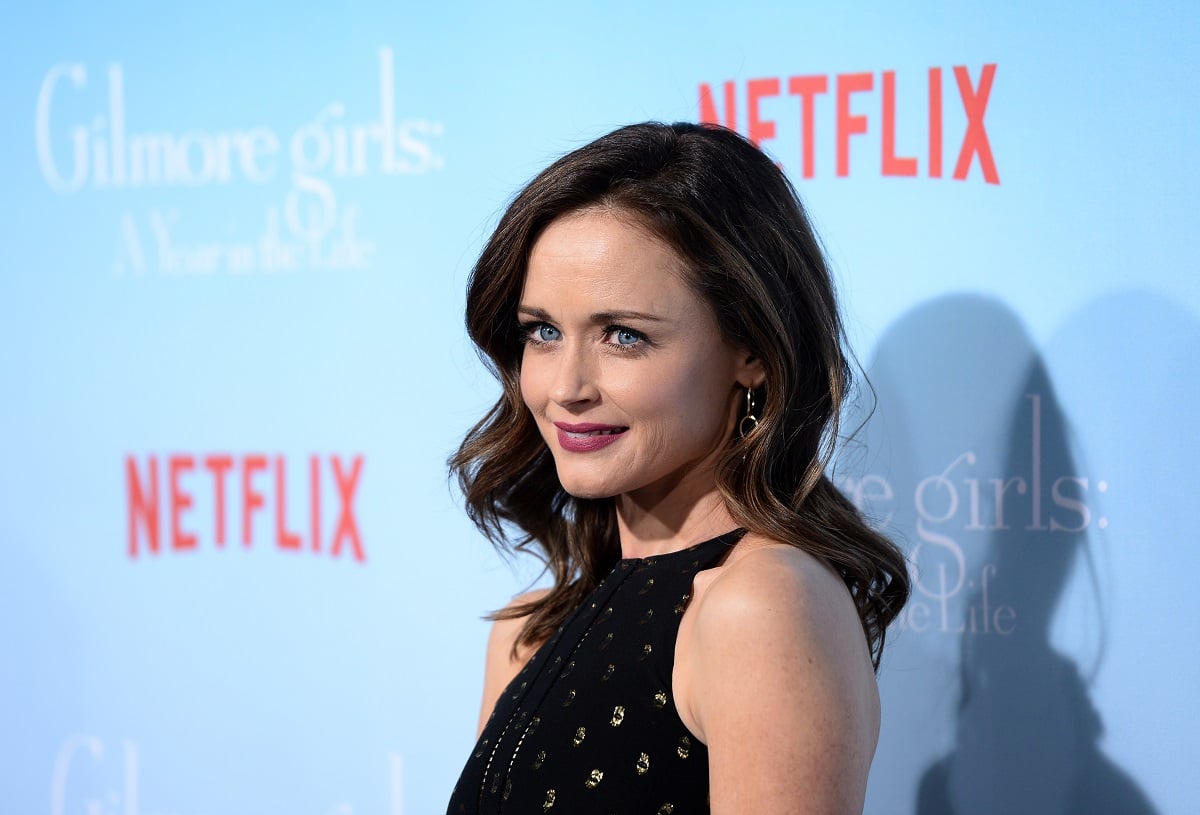 Amy Sherman-Palladino created Gilmore Girls. However, the showrunner left due to a contract disagreement with the CW. The Emmy-winning writer didn't work on the last season of Gilmore Girls, so she was excited to come back for the revival and wrap things up with the words: "Mom?" "Yeah?" "I'm pregnant."
Alexis Bledel has made it clear, she trusts Sherman-Palladino's vision. But she never imagined Rory would be single, pregnant, and without the journalism career of her dreams. During the Deadline Emmy Contender Panel in 2017, Bledel admitted that she had hoped for something different for Rory.
"It certainly wasn't the ending I was expecting," the actor said of the Netflix revival. "I told Amy that I hoped Rory would end on a high note. After all her hard work, I wanted to see her succeed and be thriving. So it was a hard thing for me to digest."
While Alexis Bledel went on to state that she understood that it was always Sherman-Palladino's intention to bring the story full-circle, with a young Rory pregnant the way her mom was with her. But it's still hard for fans to see Rory, who was ever-diligent and introspective, flounder so hard and for so long.
Lauren Graham seems to have a gripe about the ending of 'Gilmore Girls: A Year in the Life'
Lauren Graham, who portrayed Lorelai Gilmore for the duration of the series, reprised her role in the revival, too. While Lorelai's own storyline managed to come to a satisfying conclusion, Graham didn't feel the same way about Rory's final words.
During the 2017 panel, Graham told Deadline that the ending for Rory wasn't an ending. "That's a cliffhanger," she insisted. Fans walked away from Gilmore Girls: A Year in the Life with almost no information about what Rory was going to do next. In fact, it's possible that Rory was more unsettled at the end of the revival than when fans first reconnected with her.
Fans seem to agree about 'Gilmore Girls: A Year in the Life'
Fans were ecstatic when word of the Gilmore Girls reunion was announced. During the long wait for the premiere, they eagerly discussed what they hoped to see happen during the limited TV series. What they got, however, was not what they were expecting.
The Rory they connected with after nine years was messy, rootless, and more than a little bit lost. Her affair with Logan Huntzberger left a sour taste in the mouths of fans who mostly despised the Dean Forrester affair storyline from season 5. The show's final four words did little to make fans think Rory would ever pull it together.
The lack of a clean ending led to calls for a second revival. Perhaps, that's what Sherman-Palladino had planned all along. After all, the final words left the story completely open. She could, essentially, go anywhere with Rory's life.  
As for Alexis Bledel, she's hesitant about returning to Rory again. ""There's probably a way to keep these characters alive, but I don't know if that's the best thing for them," she said during the 2017 panel. But The Handmaid's Tale star added she would be "interested in telling a story that is dynamic and that I sort of relate to and can hook into."