'ALF' Star Hated the Show, Wanted to Get It 'Over With,' and Left Without Saying Goodbye
ALF was one of the pioneering series of an eighties wave of sitcoms featuring science fiction tones. However, while other series often featured human-looking aliens, androids, and monsters, ALF's star was a puppet. While this might be fun for the audience, it wasn't for those in the cast. Max Wright, in particular, hated the TV show and left in a huff on the final day of shooting.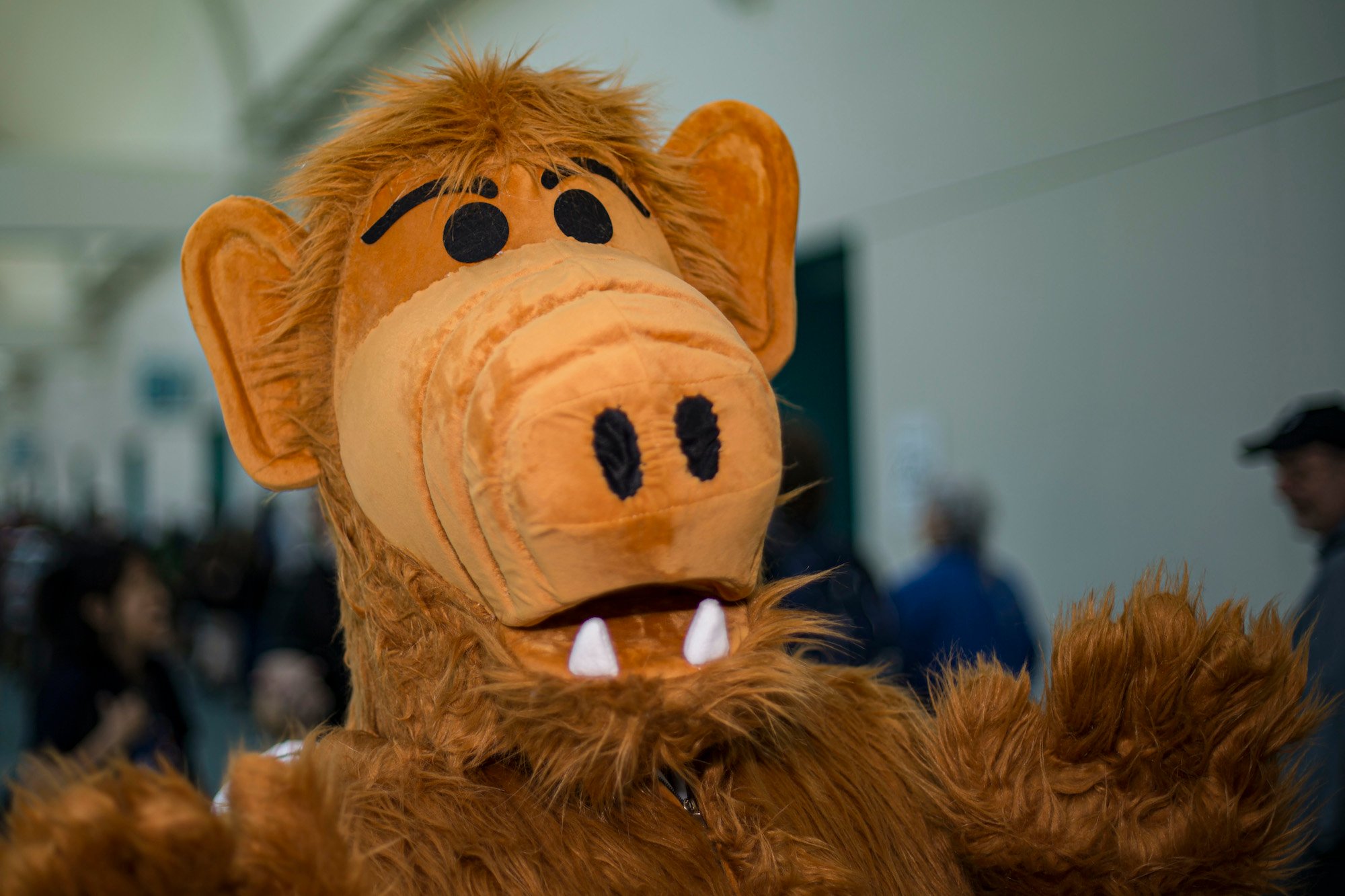 What was ALF? 
ALF, which ran for four years and several spinoff films and series, according to IMDb, brought a classic comedian conceit for a thousand other sitcoms to outer space and back. The puppet had a similar role to several wisecracking comedians of the day. While the character, ALF, may have been from out of this world, the sitcom showed him as a fish out of water in several relatable connotations. With an appetite for cats and a hefty resume of one-liners, audiences grew to love the character and the series that he starred in. However, while ALF holds a place in the hearts of many eighties kids, the cast had different opinions. Max Wright, who played the family's matriarch, Willie Tanner, despised the show. In fact, it made him want to give up acting as a whole. 
Another day at work
While Wright appreciated the concept of the series, he did not enjoy working on it. In the years following the series, he never seemed too happy with the scars it left on his resume. "ALF was funny and full of invention. His movement was so expressive that once I actually could see the puppet blush," the actor told People in 2000. "It was hard work and very grim," adding later on in the article that he "was hugely eager to have it over with," when all was said and done. This wasn't a secret at the time. Co-star Anne Schedeen saw the actor's distaste on the set with everyone else. She thought back to their last day on set. 
"There was one take, and Max walked off the set, went to his dressing room, got his bags, went to his car and disappeared," Schedeen said, later adding her own distaste for the long filming days and unforgiving work schedule. "Believe me, there was no joy on the set … It was a technical nightmare—extremely slow, hot and tedious," she explains. "If you had a scene with ALF, it took centuries. A 30-minute show took 20, 25 hours to shoot."
While audiences loved ALF, it was safe to see why the cast did not. Yes, it was an acting gig on a successful television series, but guiding around puppets and the added tension of working with an actor who needed several others to function left a sour taste in everyone's mouth. Schedeen and Wright were not alone, either. Several actors spoke about their less-than-stellar experiences on the show. Perhaps, the series finale, which ended on a cliffhanger that had to be solved in a movie years afterward, is the perfect send-off. 
Wright after ALF
Eventually, Wright fell back in love with the craft that made him loathe acting for many years. Without the constraints of working with a puppet and an ability to stretch himself back into the types of roles that he loved doing, the actor fell back in love with his craft. "I came back to life after being on the edge, with a tremendous gusto for the things I love," he told People. From the end of ALF to his retirement in 2005, Wright had several memorable roles, many on television series with more traditional set-ups.
From his brief stint on Dudley to a small role in Grumpier Old Men, Wright might not have matched his Alf  fame, but he was able to do what got him to love acting. He died in 2019 after a long battle with cancer, according to The New York Times. While Wright grew to loathe Willie Tanner, ALF, and the rest of the series as a whole, it may have afforded him the opportunity to work for the rest of his career. Just like the average worker, Wright did not like his job. However, it may have been what prolonged his career and got him roles he loved.