Ali Landry Says a Practice of 'Gratitude' Is the Best Gift Moms Can Give Themselves [Exclusive]
Ali Landry says that a practice of 'gratitude' is the best gift moms can give themselves.
Although celebrity Ali Landry lives life in the public eye, she experiences the same everyday stressors most women share. These include walking a delicate balance of family, work, marriage, parenting, and life's daily challenges. However, the former Miss USA 1996 has realized there is one practice that is the most important thing she can do for herself. She cites "gratitude" as a critical part of her everyday routine. In an exclusive interview with Showbiz Cheat Sheet, Landry claims that this appreciation for the blessings in life is the best gift that moms can give themselves on Mother's Day and beyond.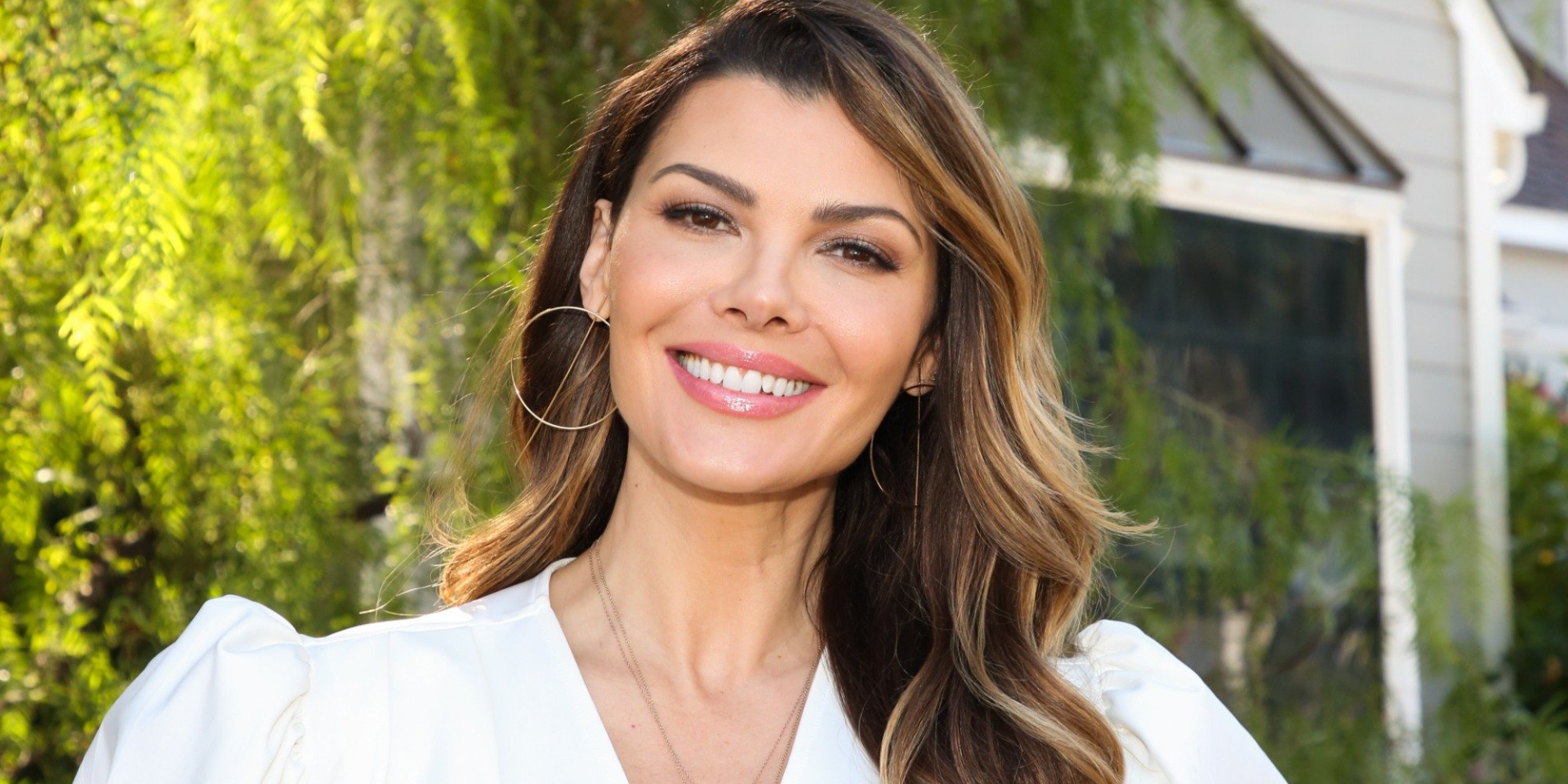 Ali Landry finds joy in life's little moments
Landry has been married since 2006 to Alejandro Monteverde. Together, the couple raises their three children, Valentin, Marcelo, and Estela.
She is a businesswoman who runs the website RE/SHAPE. This brand is Landry's mission to connect with women from all walks of life and help them find the confidence and resources needed to reshape their lives.
Years earlier, Landry went through a difficult period when the scope of her overall wellness was not where she wanted it to be.
Subsequently, she made it a mission to take back her health, dedicating herself to researching, testing, and interviewing those who appeared to have cracked the code of overall health and wellness and providing that information to her followers.
Flash forward several years later, and RE/SHAPE is a vibrant community where women can find answers to the issues troubling them mentally, spiritually, and professionally.
Landry is a true believer in what she preaches.
Her spiritual health is a priority and something she takes seriously.
"A daily practice of prayer, meditation, gratitude, everybody calls it something different is important," Landry said.
"I have a space in my house downstairs and upstairs. Nothing fancy. On the floor in a corner is a small, low table. I have a journal and a few inspirational books there, and I'm looking at a window," she continued.
"I love doing it in the morning because it sets the stage for the day. It's restorative and calms your nervous system," Landry concluded.
'Gratitude' is the best gift moms can give themselves on Mother's Day or any time of the year, Landry claims
Landry insists that the most significant gift moms can give themselves on Mothers Day is the gift of both time and gratitude.
"You know one thing that I have always talked about on RE/SHAPE, step one of the journey, is to spend that quality time with yourself to know and understand what you want in your life," she explains.
"I've realized that life is short, so we better make it great, and we better make it purposeful," Landry continued.
"As women, we have to continue to have those conversations with ourselves. We have to take stock of what's happening in our lives. Do I have joy in my soul? What part of my life is lacking? Am I surrounding myself with negative people and even bringing me down? Am I grateful for the little things? The only way to know the direction you're going is to sit in stillness and quiet and ask yourself those hard questions," she concluded.
Ali Landry lives by a sage piece of advice from mom Renella
During our conversation, Landry shared an a-ha moment she had as a teenager.
While driving in a car with her mother, Renella, Landry said she shared a simple piece of advice that has remained with the health and wellness advocate for a lifetime.
"If you don't take care of yourself, no one else will," Landry shared.
"Think, what does that mean? But that statement stuck with me all these years. It really empowers me and allows me to release the guilt that it appears a lot of women get from doing something for themselves.
"It's a gift I can give myself," Landry continued. "This is a way I can fill myself up without depending on my husband, or children, to do so. It's a game-changer."
Ali Landry will release a book titled RESHAPE in March 2023.