How Many Children Does Alicia Keys Have, and How Old Are They?
Here's what we know about Alicia Key's kids, family, and her relationships.
Here's how many children Alicia Keys has and how old they are.
How did Alicia Keys and Swizz Beatz meet?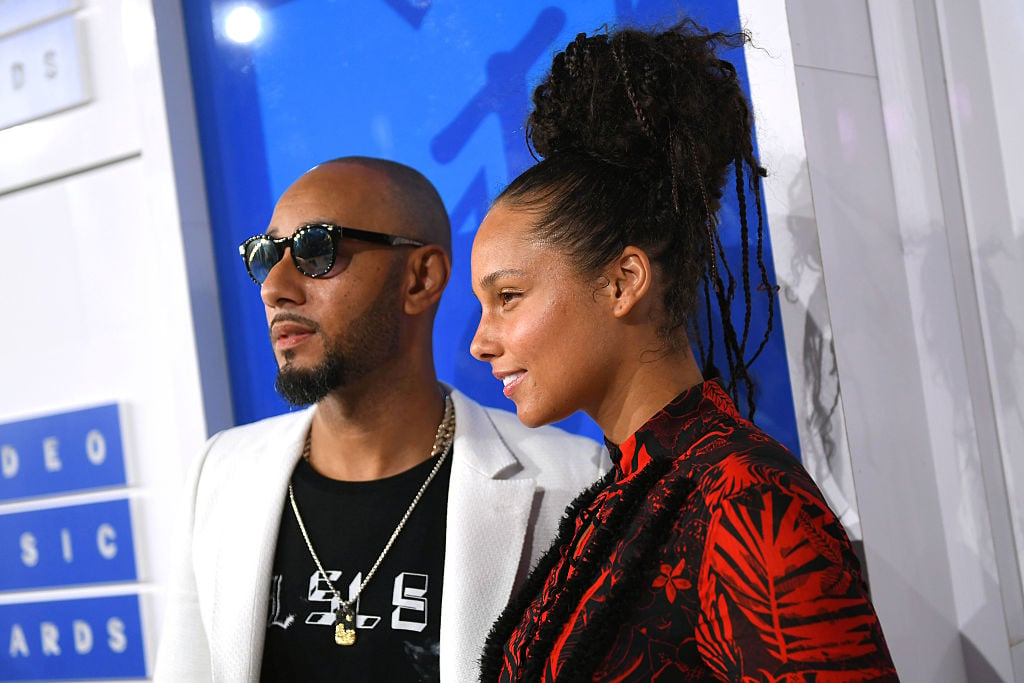 Keys has been married to DJ and producer Swizz Beatz (born Kasseem Dean) since 2010. Keys says she first met her husband when she was 16 years old and he was 17. A mutual friend introduced them. Keys told Wendy Williams the story of how she and Swizz Beatz met:
We met like when I was sixteen and he was seventeen. And a friend of ours went to his high school and was like 'Oh, you gotta meet Swizz,' and she was like 'Alicia is about to blow up,' and 'Swizz is doing his thing. And maybe one day y'all can work together.' And that was how we met.
 Alicia Keys songs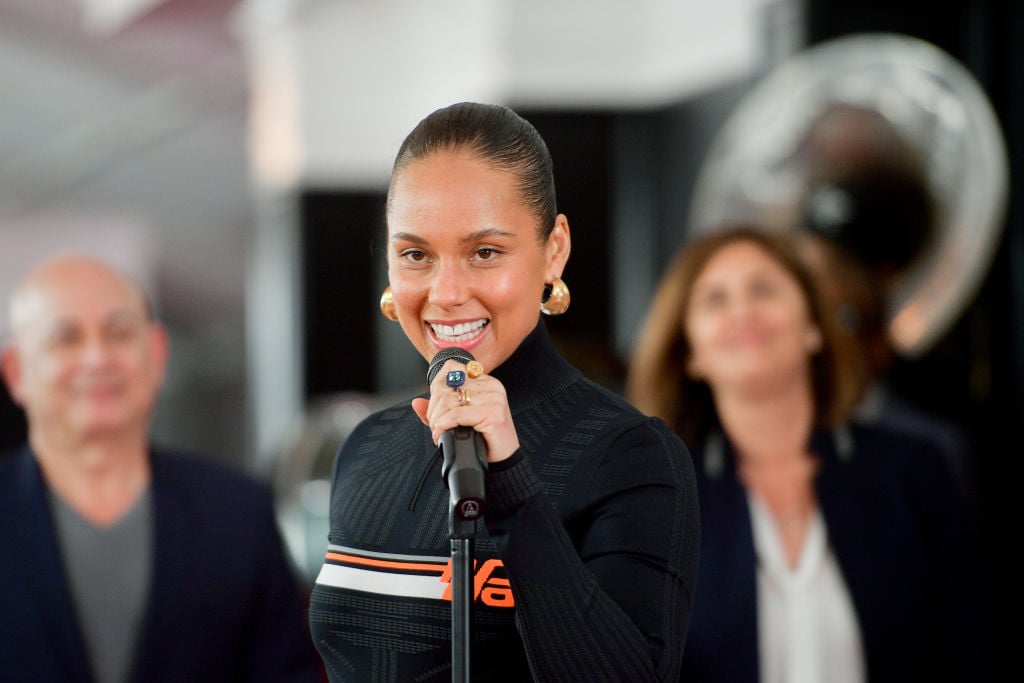 After joining Clive Davis' record label, J Records, Keys' career took off. She has had many hits throughout her career. So far, Alicia Keys' biggest hit is "Fallin'," from her debut album Songs in A Minor. In 2002, the song earned the singer a Grammy Award for Song of the Year. That year she also won a Grammy Award for Best New Artist. Other hit songs include "Empire State of Mind," "If I Ain't Got You," and "Unthinkable (I'm Ready)." As of 2019, Keys has 15 Grammy awards.
Alicia Keys' kids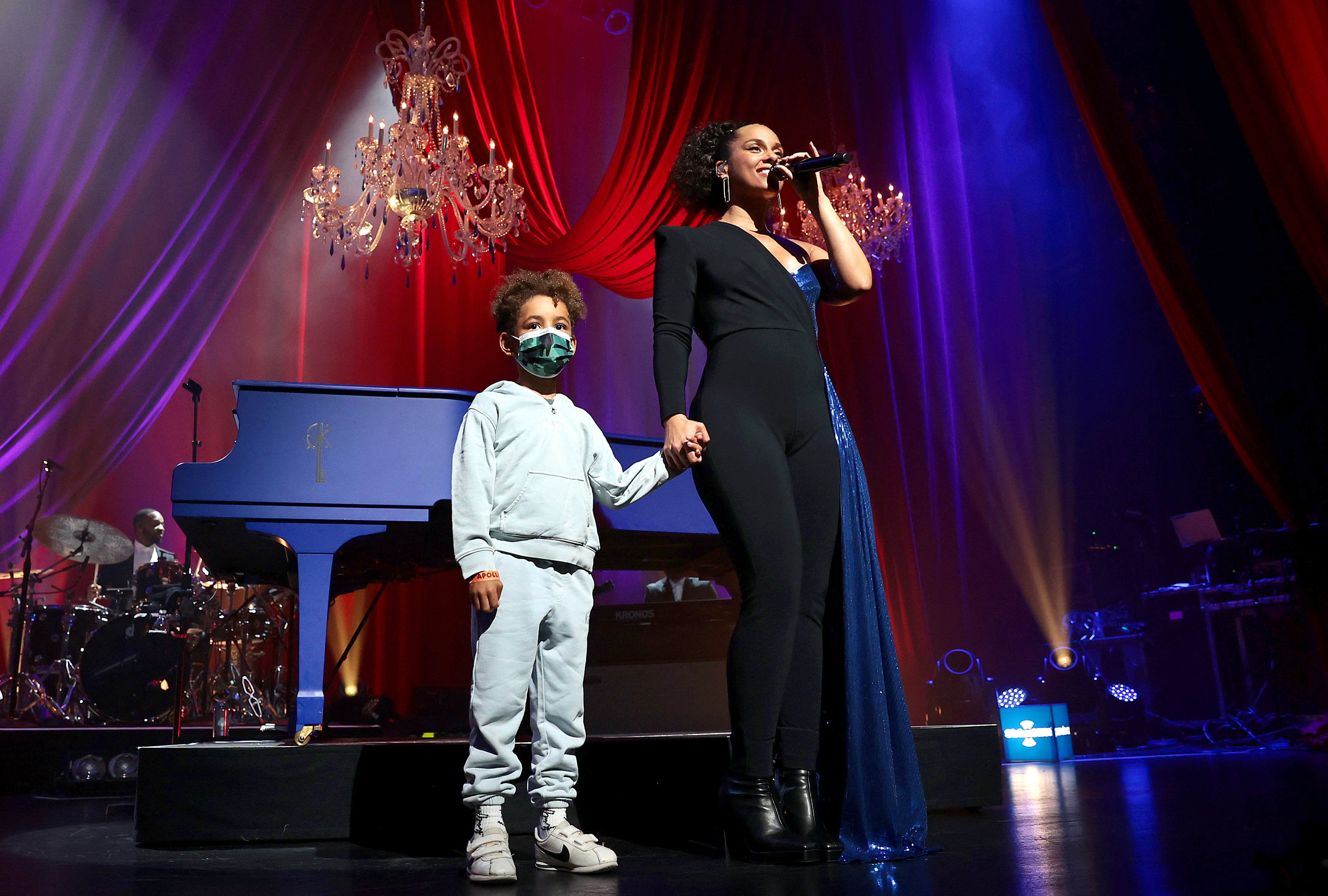 Alicia Keys has two children. She has a son named Egypt Daoud Dean, who was born in October 2010. Her second son, Genesis Ali Dean, was born December 2014. Her sons got a lot of laughs on Instagram after she told them she would be hosting the 2019 Grammys. They both looked puzzled because they didn't know how big the ceremony was. One of her sons replied, "What's the Grammys?" 
Keys also has three stepchildren. Swizz Beatz has children from other relationships. Their names are Prince Nasir Dean (born October 2000), Kasseem Dean Jr. (born 2006), and Nicole Dean (born 2008).
Alicia Keys' family and views on motherhood
Alicia Keys' family is important to her. The singer told People one of the challenges of being a mother is finding balance. "The biggest challenge recently is how to balance all the travel. It's a lot of time away, and I want to make sure they have consistency and are not being dragged from here to there all the time," said Keys in her People interview.
How Alicia Keys discovered her passion for music
During an episode of Oprah's Master Class, Keys spoke about her love for music and how she first learned music was her passion:
I remember being about 4 and really falling in love with singing, with the action of doing it. That's when I was first presented with the opportunity to learn a song, and potentially kind of audition for a little kindergarten play. I had this really incredible kindergarten teacher who was very eccentric and full of personality. And her name was Miss Hazel. She got the idea that she wanted us to perform The Wizard of Oz. That was the first time I remember learning "Somewhere Over the Rainbow," and practicing it and singing it.
I got the part of Dorothy and I remember being terrified to sing in front of the school… It was terrifying but once I sang it and did it, it was so exhilarating. It was such a feeling that I'll never ever forget. I surely wasn't thinking about the rest of my life back then, but I was definitely taken. I remember being physically affected. I felt it. It was something that I felt.  I was excited about it; it felt good.  Every time I sing, I feel that same exact way; that I'm affected and that I want to do it again.
Read more: Alicia Keys Net Worth and How She Makes Her Money