Alicia Keys Opens up About the 'Real Special' Connection She Has With Billie Eilish
Just like the rest of the world, Alicia Keys has a ton of love for pop sensation, Billie Eilish. The two superstars have been showing their support for one another pretty frequently over these past few months and recently came face to face on The Late Late Show with James Corden. While they haven't known each …
Just like the rest of the world, Alicia Keys has a ton of love for pop sensation, Billie Eilish.
The two superstars have been showing their support for one another pretty frequently over these past few months and recently came face to face on The Late Late Show with James Corden.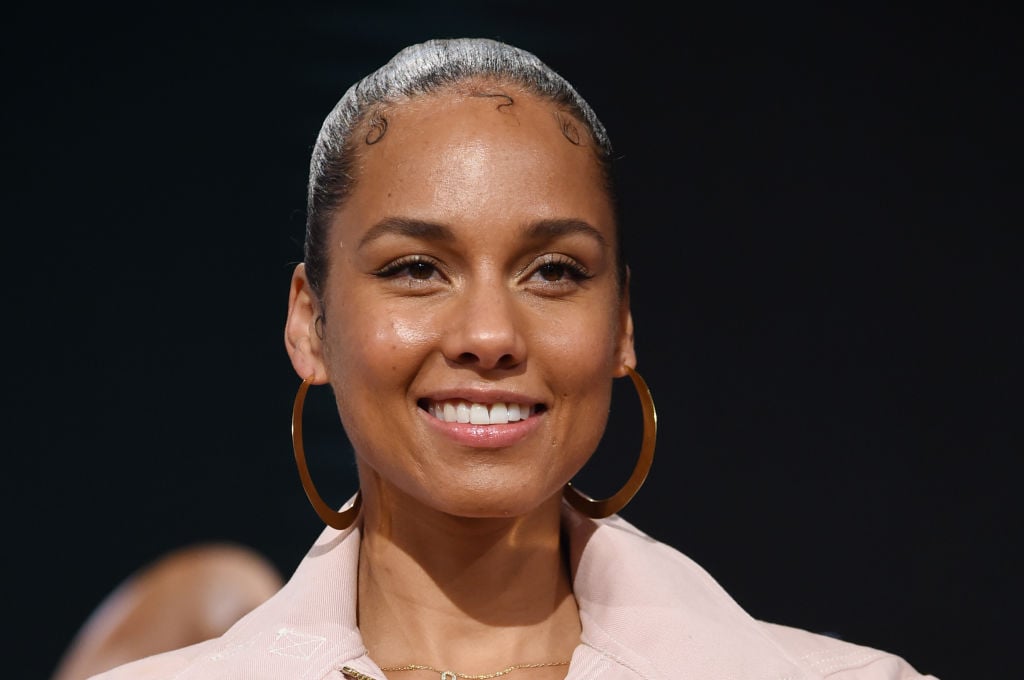 While they haven't known each other personally for very long, Keys and Eilish already have a special bond that is a result of their instant connection.
They're huge fans of each other
We can only image what it must feel like to idolize someone for so many years and then have the chance to perform right beside them on national television.
While this is something many of us wouldn't hold our breath on, Billie Eilish recently proved that dreams of meeting the person you look up to really do come to true.
On December 9, the "Bad Guy" singer found herself living out her dream of performing next to her long-time idol, Alicia Keys, while appearing on an episode of The Late Late Show with James Corden.
The superstars performed a beautiful rendition of Eilish's breakthrough hit "Ocean Eyes" and just from this performance alone, it's clear that they need to do another collaboration ASAP.
While we're pretty sure Eilish would need some time to come down from this performance high, we're pretty sure she wouldn't be opposed to doing this again.
"I have adored you my whole life," Eilish told Keys during the episode before a clip of herself, pre-fame, covering the singer's 2001 hit "Fallin'" started playing.
To make this moment even more memorable, Keys also reciprocated those feelings by telling Eilish. "I'm a super, super fan of yours — I love how you write, I love your music."
Since Eilish first came onto the music scene, Keys has loved everything about the young artist and has given her a few shoutouts on Instagram as well as in public.
Back in August, the Grammy winner posted a piano cover of Eilish's "Ocean Eyes" to her IGTV and didn't have a problem make her feelings for the singer known back then. "Billie Eilish giving me all the feels … Keep shining mama, writing that truth."
Keys' praise for Eilish hasn't been a one time thing
Following their full-circle moment on The Late Late Show, Keys continued to speak highly of the young singer while at the Billboard Women In Music 2019 event on December 12.
While she couldn't help but gush about how talented and amazing Eilish is, the singer took some time to open up about the special connection they quickly established.
"I just feel like there was such a genuine love between us, for real, no bulls**t and it came across," Keys told Entertainment Tonight while on the red carpet. "And I think people adore her so much and she's really showing people how it looks to be comfortable being yourself, and I admire her for that. And we were able to just connect and bond and it just feels like a blessing."
With so many artists part of today's music scene, it's hard to really get a sense of who someone really is. Though she's come across many singers during her career, the close bond Keys has with Eilish is something she plans on cherishing for many years to come.
"And the thing was, that it was a real, real, real surprise," Keys shared with ET. "And I was just buggin' it! Again, it was such a beautiful affirmation for me, for her, for our connection and for all young artists, people that are creating. That you go do your thing and look what comes back at you. I can't even explain it, it was real, real special."