Inside Alicia Keys and Swizz Beatz' Lavish Mansion
Alicia Keys and Swizz Beatz' marriage has stood the test of time. Their relationship was surrounded by much controversy due to Beatz's ex-wife Mashonda alleging Beatz' and Keys had an affair during their union. Despite the drama, the couple have made it work and remain one of the music industry's "it" couples.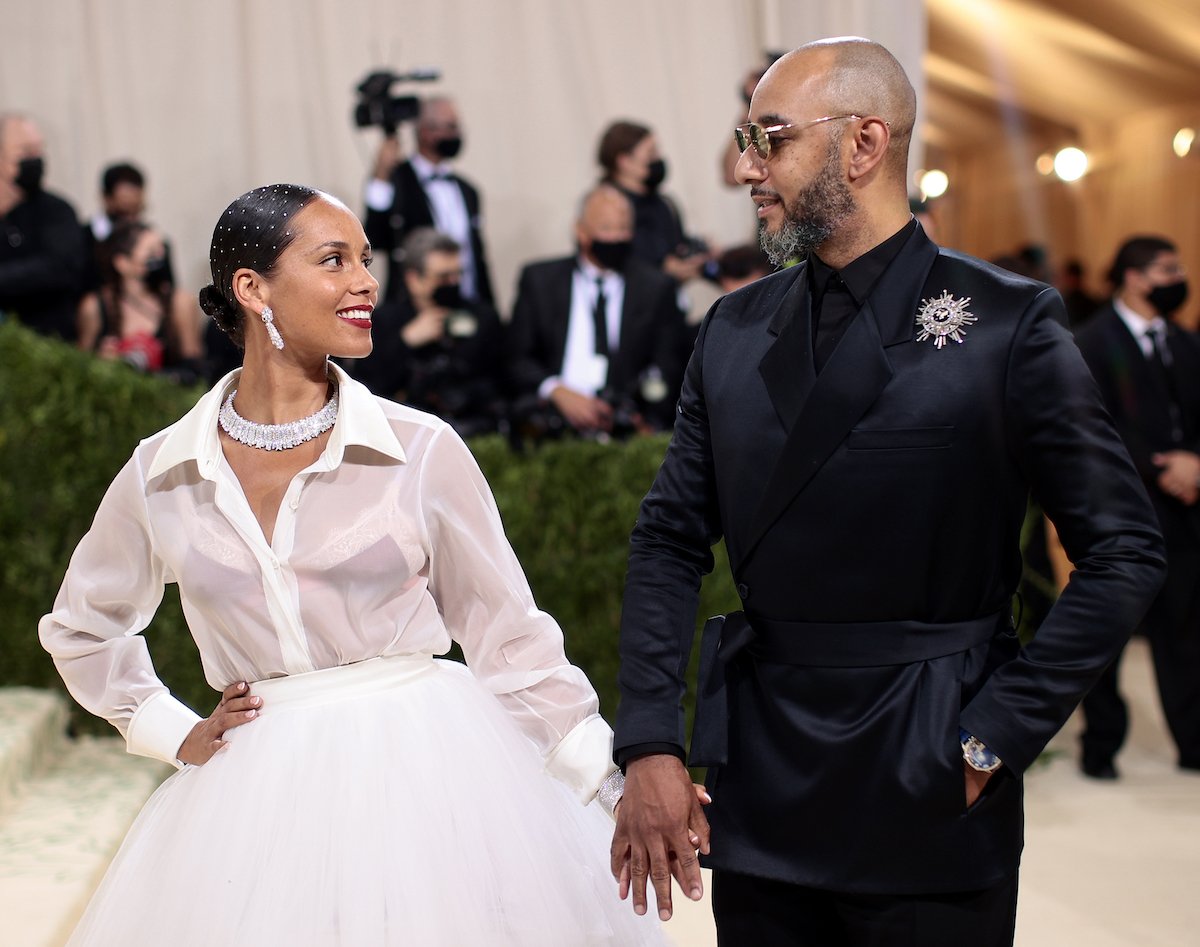 Their California mansion matches their power couple status. Beats and Keys' home is viewed as a futuristic dream world.
Swizz Beatz had to convince Alicia Keys to move into the home
The couple's La Jolla, California mansion gives Kanye and Kim Kardashian West's former marital mansion some fierce competition. It's described as whimsical and an architectural paradise.
The home is rumored to have been the inspiration for Tony Starks's "futuristic bachelor pad" in the Iron Man franchise, per Architectural Digest. The Razor-shaped home has also been coined as "America's coolest home." Beatz and Keys refer to the home as their "Dreamland."
Related: Swizz Beatz and Alicia Keys Had 2 First Dates
Beatz long desired the home, revealing to AD that he had a photo of the mansion saved as his phone's screensaver for nearly a decade with hopes that he'd one day own it. He was initially scared that Keys, a native of the Big Apple, would snark at heading to the West Coast. But after spending a "date weekend" at the property, Keys was convinced. They purchased the home in 2019.
"In that moment, I felt like I was witnessing a beautiful metaphor," Keys says. "And I wanted to not ever forget how endless we are and how the unimaginable can happen. That's what did it for me. I was taken."
The home is modern in design
Wallace E. Cunningham is responsible for the architectural design of the home. He tells AD, "Every wall in this house, every bit of it, is sculpture."
Keys and Beatz gave fans a look inside the home in a YouTube video tour. Keys explains that Beatz is responsible for the home's clean look, saying he loves "clean lines." "He's really about just everything feeling really clean," she says. "It's almost like it doesn't obstruct you as you're imagining, dreaming, thinking — and I think that's something we do a lot here. We do a lot of dreaming."
Related: Alicia Keys and Swizz Beatz Have a Fun Way Of Growing Their Relationship
Beatz says everything is designed specifically to their liking. "Everything was curated, everything was designed for the space," he added. "One of Wallace Cunningham's best works."
"This house is an open layout," Keys adds, "so you can really just experience it as an open space."
The couple have been married since 2010
Keys and Beatz married in 2010 and now have two sons together. Beatz also has another son with Mashona, as well as a daughter with a woman in London. Keys, Beatz, and Mashonda co-parent and even wrote a book on their modern family dynamic.
Keys says the secret to their successful marriage is basic respect. "We don't raise our voices at each other," Keys told James Cordon of The Late Show in 2020. "We've definitely disagreed, it's not like we haven't disagreed or he hasn't been uncomfortable with something I did or I haven't been uncomfortable with something he did," she explained. "We've definitely had moments where, 'that felt weird.' But we definitely communicate in a way that's…we don't let it build up."