Why Alicia Keys Was Not Initially Attracted to Husband Swizz Beatz: 'He Loves a Lot of Attention'
Alicia Keys and Swizz Beatz are proving that Hollywood marriages can last. The musical mashup of a couple have been married for over a decade and are raising a blended family together. Ironically, had Keys gone off of her first impression of her husband, she would have never given him the chance. Keys says she was not initially attracted to Beatz's personality. In fact, she says it was a turn-off.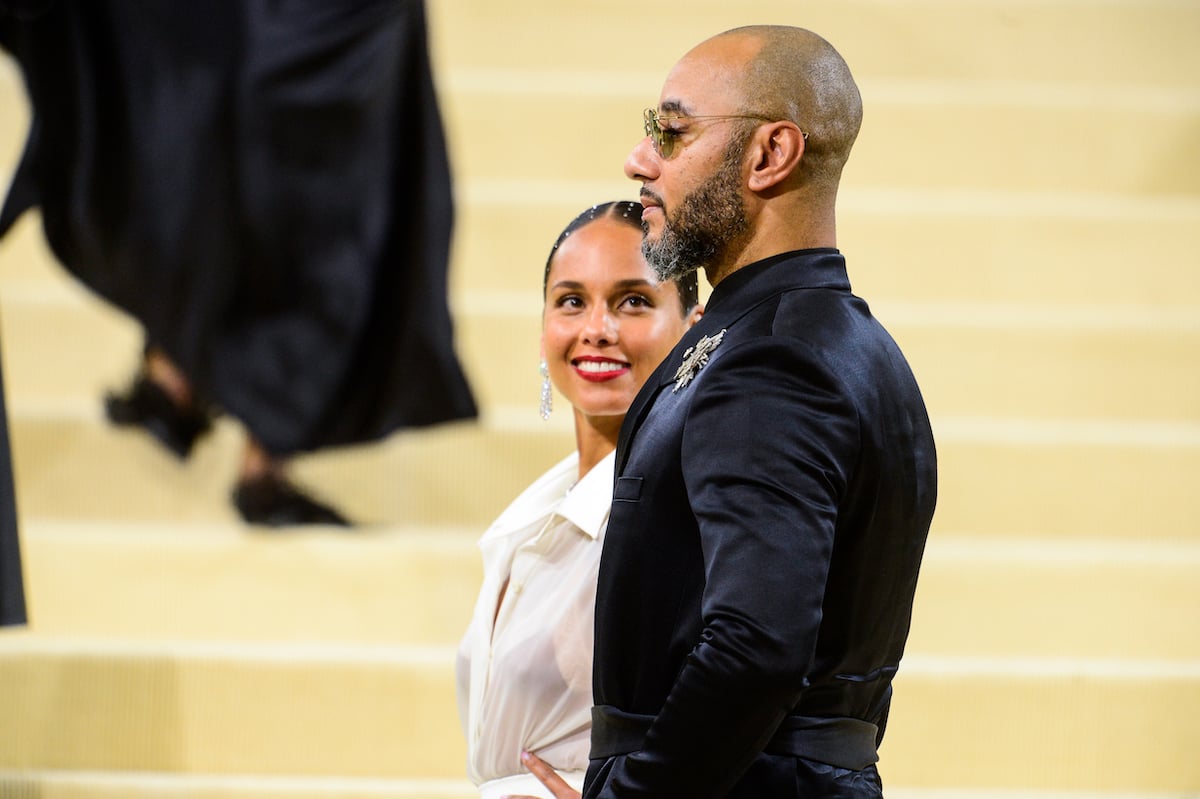 Alicia Keys says she did not like Swizz Beatz
Keys and Beatz may have what appears to be a picture-perfect relationship now. But the "Superwoman" singer told Complex in a recent interview that she was not initially attracted to him. For Keys, it was definitely not love at first sight.
"I wasn't with it. He just wasn't my vibe," she admits. "Like, he's pretty loud. He's pretty over the top. He loves a lot of attention. Everywhere is like a bunch of people, the brightest colors, the biggest chains, the biggest cars. The whole thing. I can write music in 10 minutes, the show-off s***. I was just like 'Eeeeeeewwww.'"
Related: Swizz Beats Reflects on Drama Between Him, His Ex-Wife Mashonda, and Alicia Keys
The two actually first met in high school through mutual friends and Keys kept her distance. Of course, their musical careers would keep them in the same circle of friends and colleagues.
Luckily for Keys, she later decided to get to know Beatz on a deeper level. "I think a lot of times we are judging people on who we think they are," she said. "You know people from what they share or from what gets covered by what they share."
She now considers Swizz Beatz to be her soulmate
The couple recently celebrated their 11th wedding anniversary. Keys shared an Instagram tribute in honor of their milestone. "Soulmates. Deeper [than] soulmates. Twin flames. An existential earthquake. My soul's mirror," she captioned a post.
Related: What Happened With Alicia Keys' Husband, Swizz Beats, And His Ex-Wife, Mashonda?
The two have two sons together, Egypt and Genesis. She also acts as a co-parent to Beatz's son from a previous marriage. The super producer also has a daughter who lives in the UK.
Keys credits Beatz for helping her feel like her "most powerful self." "He's always encouraging what it is that I'm envisioning," she told E! News' Daily Pop. I love that there's a support there. He always says we're both of our own bosses, we're our own individuals, and I think that's really powerful to know."
The singer says she and Swizz Beatz never argue
One reason why Keys says her marriage has been able to stand the test of time is because of the way she and Beatz communicate with one another. "We don't raise our voices at each other. We've definitely disagreed, it's not that we haven't disagreed, or he hasn't been uncomfortable with something that I did, or I'm uncomfortable with something he did," she told James Cordon.
Related: Alicia Keys and Swizz Beatz Have a Fun Way Of Growing Their Relationship
But that doesn't mean they don't ever disagree. "We definitely have had moments where we're like, 'Hmm that felt weird,' but we definitely communicate in a way, we don't let it build up," Keys continued. She insists they've made a pact to "keep it real" with one another.
"We get a chance to converse before it turns into the big blowout," she said. "You know, like if you don't catch it before, then it gets crazy."