Alicia Keys Won't Allow Her Son to Do This in Front of Other People
Grammy Award-winning superstar Alicia Keys made a special appearance on Good Morning America. While there, she opened up to morning show host Michael Strahan about work and home life, including sharing a hilarious story about her son.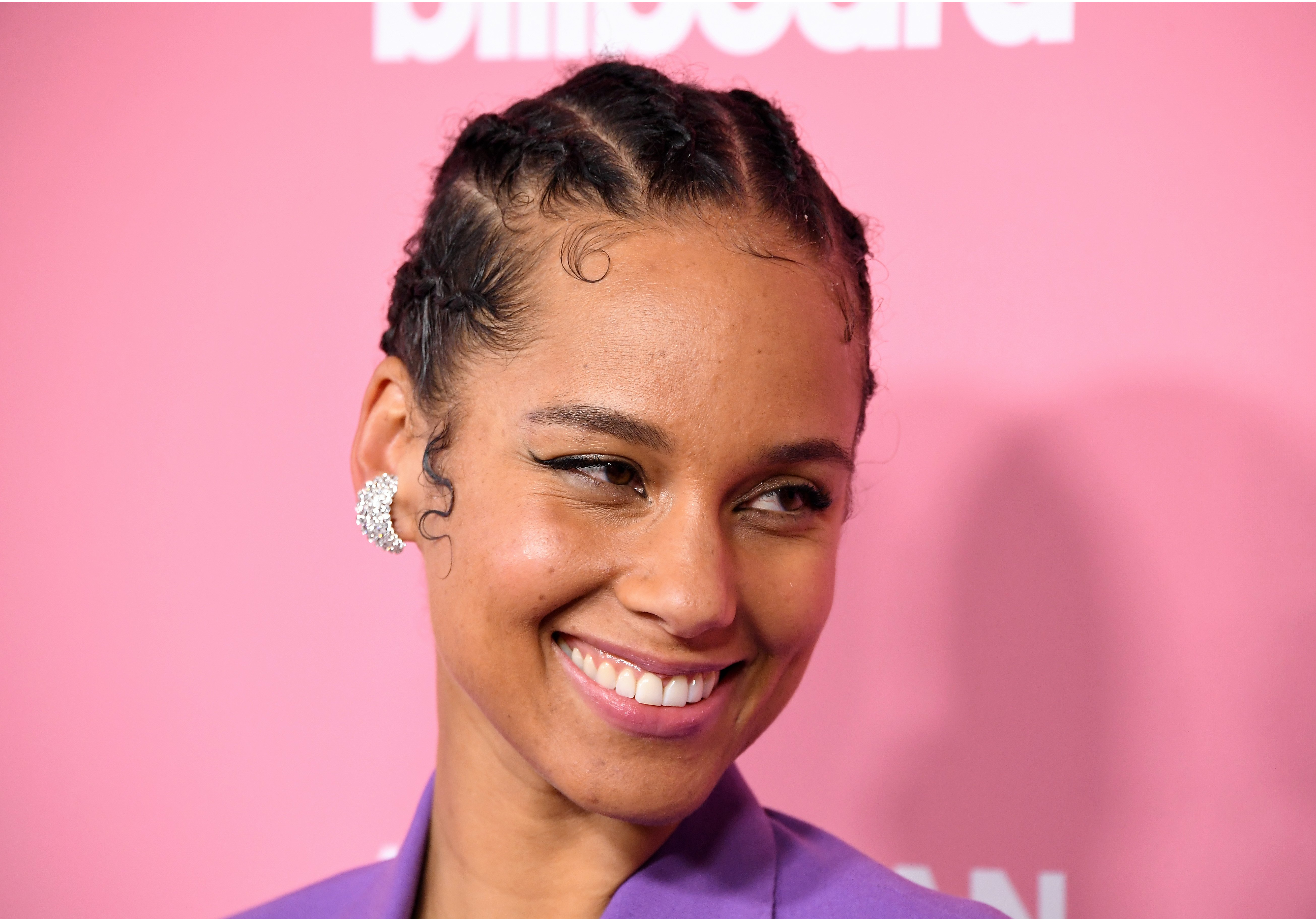 Alicia Keys stopped by 'Good Morning America' to sing and chat for a while
Keys visited Good Morning America to perform a surprise concert for essential healthcare workers. The lucky health professionals gathered in a drive-in theater inspired venue in New York City for the socially distanced event.
To the delight of music fans, Keys sang "Good Job" and "Love Looks Better," two tracks from her new album, Alicia. The singer also treated fans to her 2009 crowd-pleaser, "Empire State of Mind."  In between songs, Keys dished a few details to Strahan about her new book, her new album, and her family life.
Keys' new book provides insights into her perspective
During her one-on-one with Strahan, Keys plugged her book, "More Myself." The narrative follows the songwriter's "journey from self-censorship to full expression," according to Amazon. And Keys teased that the book and her new album complement one another beautifully.
"I actually just wrote a book called 'More Myself,' and I like to say that that's a companion piece for this album, Alicia," Keys told Strahan. "And the book takes you up to today, and the music takes you from today on. So, it's definitely about all sides of us as people. Because I think we have to look at ourselves as — You know I have so many sides to myself and we all do. And I've been embracing that on this music. So, you're gonna love it. It's going to take you to many places and many reflections."
Alicia Keys confessed that she has forbidden her son from doing one thing he gets a kick out of
Keys revealed that her family members have personal favorites from her album. The star is married to the game-changing music producer Swizz Beats, with whom she shares two sons named Egypt and Genesis.
"They really, really, really like 'Underdog' a lot. The kids love 'Underdog,'" revealed Keys. "They also love 'Good Job.' And there's a song that I'm going to sing later called 'So Done' that Genesis, who's five, likes because he says, 'Mommy, you said the word hell.' So, he's really interested in doing things he's not supposed to be doing."
Keys continued, explaining, "You know, we have a deal. I told him, 'You can say certain words on occasion, but only with me. As long as you don't say it in front of any other parents or kids.'"
Strahan, remarked with a chuckle, "Good luck with that," to which Keys joked, "It's not working out, I'm noticing."
Follow Erika Delgado on Twitter.