Alicia Silverstone Got to Do 'Whatever She Wanted' with Cher in 'Clueless'
Though it premiered 25 years ago, Clueless is still managing to ensnare audiences in 2020. Starring Alicia Silverstone as Cher Horowitz, the teen drama somehow manages to encapsulate several different stories and display them as a singular narrative. The story is as much about friendship as it is coming of age and love story. Clueless could've easily been a film that was all fluff. But, the nuance manages to make the film a classic.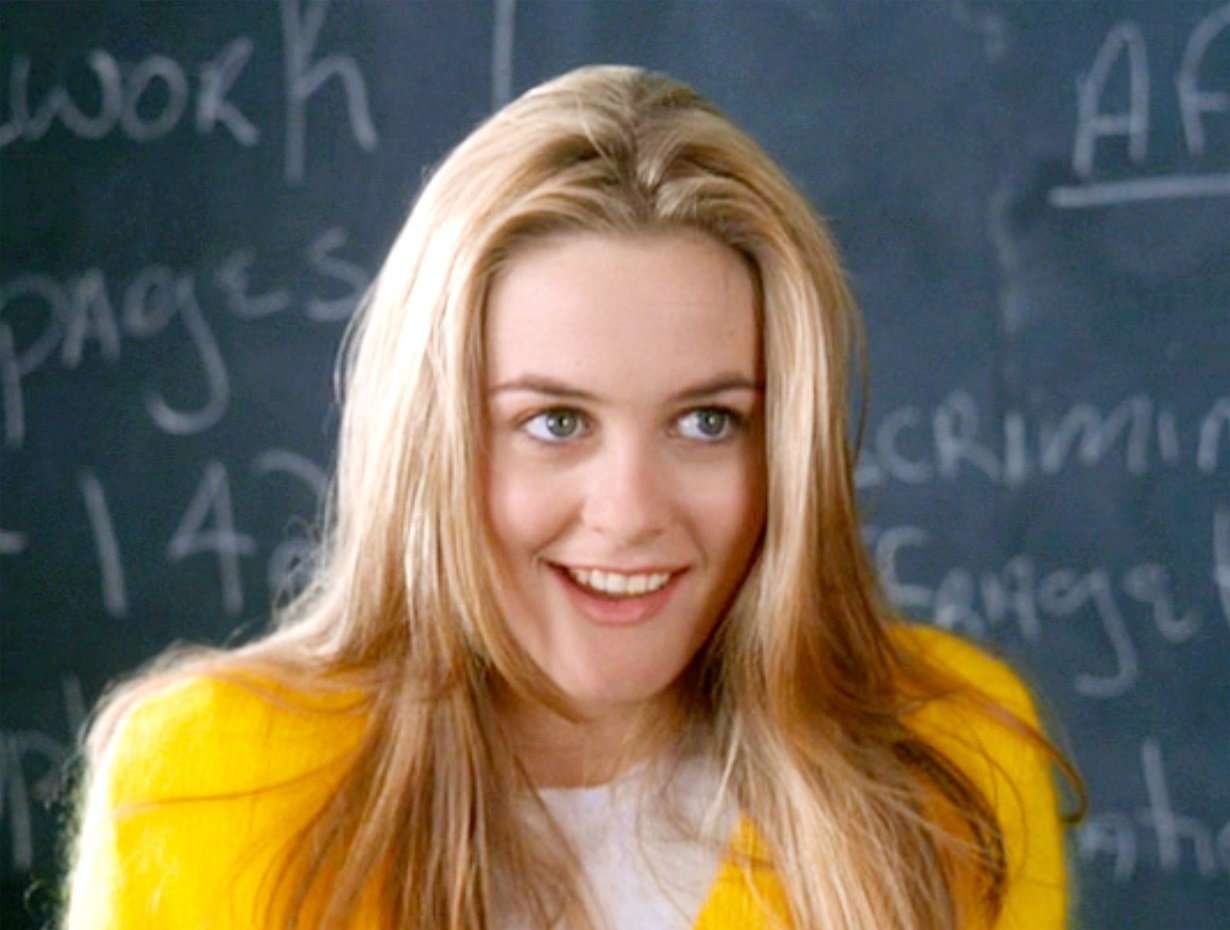 The movie is compelling for a myriad of reasons. But, part of its success certainly hinges on Silverstone's performance. When Silverstone was cast in the role at the age of 17, she'd didn't have any experience with comedy. Instead, she was building her resume by giving dramatic performances. In fact, Silverstone didn't even realize she was funny until she was shooting Clueless — as if!
Alicia Silverstone made Cher a round chracter
But, Silverstone's dramatic background likely had a hand in why Clueless is so fun to watch. The actor was able to bring heart to Cher and hone in on what made her relatable. It would've been far too easy for Silverstone to simply play the dumb blonde who was only concerned about fashion. But, grounding Cher as someone with the best of intentions makes her a character that people can root for. For once, being popular wasn't synonymous with being a mean girl, making Cher a breath of fresh air.
Of course, plenty of Cher's character could be attributed to great writing. But, Silverstone's choices definitely helped make the character who she was. In a recent interview with Vogue, Silverstone admitted that she was given carte balance in terms of creativity on the set of Clueless. "Amy [Heckerling] allowed me to do whatever. She was the type of director, and these are the best directors, who hire the person they think is right for the job and just let them fly," Silverstone shared of the film's director.
'Clueless' director, Amy Heckerling, gave her cast plenty of freedom
At the time, Silverstone was a bit intimidated by Heckerling's hands-off approach. However, now that's she's further along in her career, she has deep respect for the director's modus operandi. "I was so young and scared but now I really appreciate when a filmmaker just trusts you. Amy wouldn't say very much to me. I would try to ask her lots of questions because I was taking it all very seriously, and she'd usually just say 'Oh dawl, you got it, babe!' She'd always call me dawl in that thick, drawn-out New York accent. Lots of dawls but not a lot of specific instructions!" the Clueless star reminisced.
Eventually Silverstone realized that Heckerling's direction emboldened her to take charge of her performance. However, she recalls that great writing also contributed to Cher being a great character. "At first it made me really shy. I would ask her lots of questions and I wouldn't get much of an answer, but eventually I just trusted her process. She had faith in me and my performance. But it's all in the page so there was no ad-libbing, although I did mess up some words that she found quite brilliant. What was the famous one? The 'Hatey-yuns'?" Silverstone shared about her famous mispronunciation of Haitians. Clearly, Heckerling's approach worked well for Clueless and Silverstone. We truly couldn't imagine a better Cher.