Alicia Silverstone Will Never Be 'Sick' of 'Clueless'
When it comes to films that have earned the title of "cult-classic", Clueless definitely makes the cut. Starring Alicia Silverstone as Cher Horowitz, Clueless has something in it for everyone. Fashionistas will fall in love with the endless array of designer clothes that Cher has access to. Romantics, on the other hand, will be satisfied with how the story ends for Cher. And, for those who love comedy, there are plenty of zingers to keep them entertained.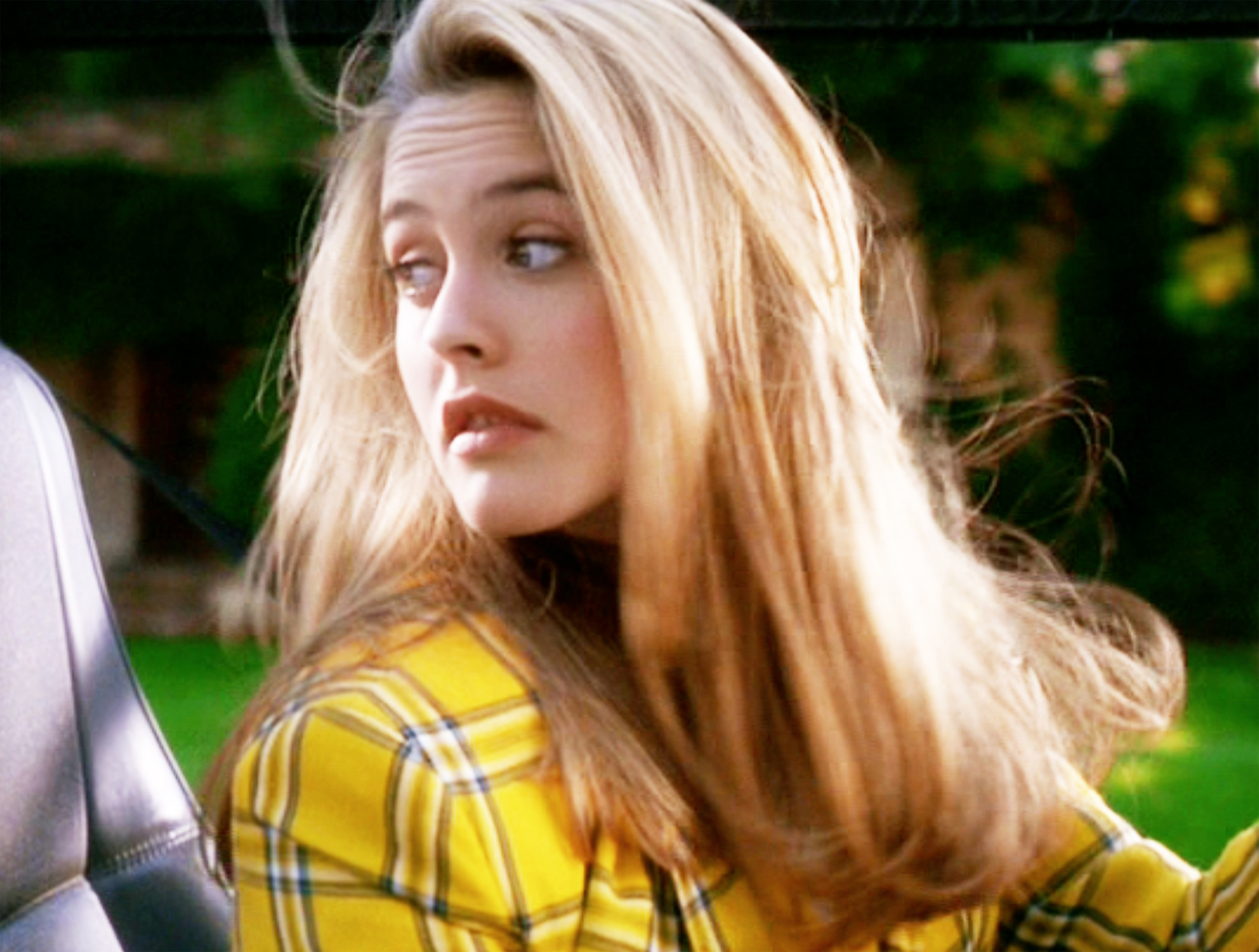 Clueless is such a fun film that it's still being discovered and celebrated 25 years after its original release. Part of the reason that the film is so successful is likely due to great writing and Silverstone's portrayal of Cher. The actor managed to take a character who could have easily been all fluff and endow her with more nuance and heart.
How Alicia Silverstone built the perfect Cher for 'Clueless'
Part of what makes Cher someone who viewers can root for is the fact that her vapid and shallow nature is tempered with genuine care and a sweet demeanor. But, just how was Silverstone able to bring Cher to life? In a recent interview with Vogue, the activist revealed that she utilized some of her real-life experiences to help craft her version of Cher. According to The Baby-Sitters Club actor, she channeled real-life people for some aspects of the role.
"I can think of some specific girls in my life who were really mean and materialistic. Just really bit*hy girls. I wasn't trying to be like them because I didn't think Cher was like that, but there were moments where Cher could be that when she'd walk through the hallways judging everybody. Like when she takes Tai around the school pointing out the different social circles," the Clueless star revealed.
Exaggerating a natural mannerism
Of course, some of the things Silverstone did as her Clueless character stemmed from over-exaggerating her natural mannerisms. "When I was younger I had long hair that I would have to flip out of my eyes really dramatically because that's what you do when you have long hair and it's in your face. But a bunch of girls I grew up with did not like this about me and always seemed so annoyed when I flipped my hair. I remember making an effort to do that hair flip with a lot of attitude whenever I was walking as Cher," Silverstone confessed.
Why Silverstone will never be sick of 'Clueless'
Clearly, Silverstone took great care in creating her character and that's what has given Clueless the title of a timeless classic. Though Silverstone herself admits that she doesn't know how Clueless managed to achieve that lightning in a bottle success, she never gets tired of people expressing their love for the film. "I don't know how to explain why or what made Clueless what it was, but I know it happened and I know that people continue to love it. And it never gets old, so that's the good news. People always say 'Oh you must be so sick of it'. But what's there to be sick of? People liking the movie you're in? It truly doesn't get better."