Alison Brie Says Body Dysmorphia and Depression Will Be Her Lifelong Struggles
Mental illness runs in Alison Brie's genes. Her grandmother struggled with schizophrenia, which led to homelessness, and the effects have worked their way through her entire family tree. Brie, herself, battles body dysmorphia and depression — and feels that she probably always will. Even though the Horse Girl actress could have let mental illness ruin her life, she's instead found ways of dealing with her symptoms.
Alison Brie struggles with body dysmorphia and depression
In a revealing interview with Women's Health, Brie opened up about how she deals with mental illness. One of her big issues over the years, has been body dysmorphia. When asked if she still struggles with it, Brie admitted that she still definitely does.
"I go back to the red carpet photos where I thought I looked so horrible," she said. "And there are some where I think now, 'God, I looked beautiful.' And I'll remember an hour before that I was in tears; I thought I was so disgusting. I think it's something I'll probably always be working through my whole life. And depression too."
Brie believes that her maternal grandmother's struggles led to trauma in her family, which affected everyone. For her, that manifests as depression. She admits that sometimes it "comes out of nowhere and really blindsides" her.
In fact, one of her worst episodes happened when her life should have been the happiest. She had just married fellow actor Dave Franco, and her career was taking off. GLOW, the Netflix drama which Brie stars in, had just finished its second season, and she was already nominated for several awards. In addition, Horse Girl, the film which she co-wrote, produced and starred in was just getting started.
"Right before we started writing the movie, I went through a deep depression unlike any I had experienced," Brie told The Guardian. "I would just sit there sobbing, even though everything was fine. Nothing had happened."
How Alison Brie has embraced her body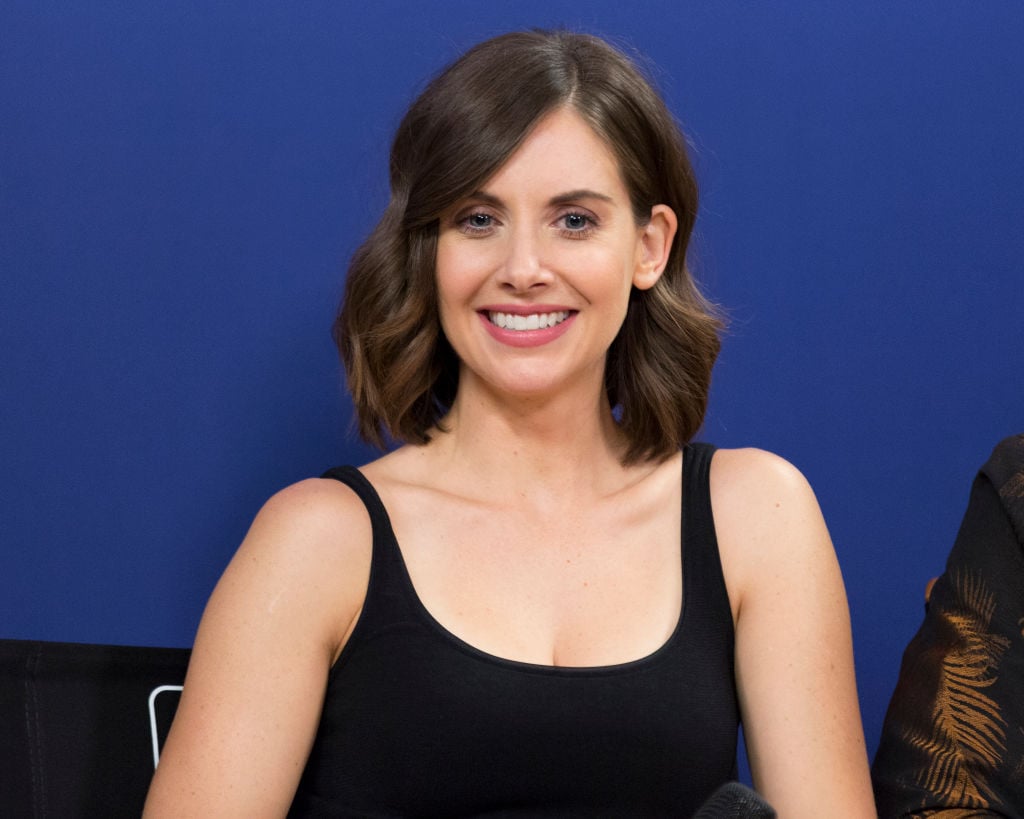 Even though Brie struggles with these issues, she has found ways to make it better. For her body dysmorphia, getting in shape for GLOW really helped her to embrace her body.
The role of a female wrestler, Ruth "Zoya the Destroya" Wilder, requires extreme physical ability. She can lift another person over her head, and that's not just special effects.
Brie worked with a trainer to develop the real muscles required to do such a feat. The intense training really made a difference in the way Brie feels about her body.
"It helped me with my relationship to my body times a million," she told Women's Health. "Before I always felt at odds with it; I wanted it to be something it wasn't. But I didn't have the tools to do that in a healthy way."
Even her trainer, Jason Walsh is impressed with Brie's new physical capabilities.
"She's doing the jumps, the flips, the lands," he told Women's Health. "That's typically not what actors do."
How Alison Brie fights depression
Physical activity has helped more than just Brie's body image, it's also helped her depression. Most of her family, who also deals with depression, turned to prescriptions, and that really helped them. But for Brie, she found that hitting the gym was a better option.
"When I've been in a really serious depression, I'll drag myself to a yoga class," she told Women's Health. "Even if I don't want to be around people- tears streaming down my face. But, get in class, get out of your head, get blood flowing. It ends up helping eventually."
Brie has seen some amazing changes in her life because of her workouts- a better body, a better body image, and the happiness to be able to enjoy it. Now that's worth hitting the gym for.