What Happened to Alison & Emily After the 'Pretty Little Liars' Finale?
Pretty Little Liars produced some of the most ship-worthy couples on television. Yes, all were riddled with drama, and some even skated into WTF territory; remember how Ezra started dating Aria when she was underage, or how Toby (inadvertently) slept with Alex Drake instead of Spencer?

But still, we continue to ship — especially when it comes to the couple that took the longest to get together: Emison. After what appeared to be a happily ever after in the series finale for Alison and Emily, we've since learned that things have changed for the OTP. Here's what you should know.

How did Emily and Alison get together?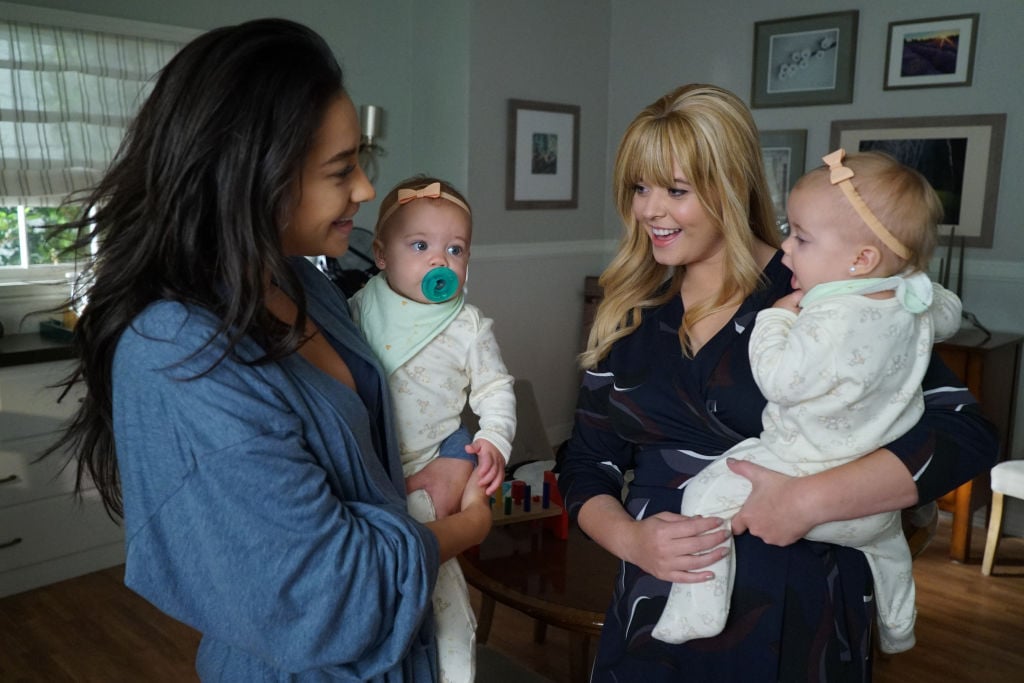 Ready for a trip down memory lane? Emily and Alison's romance began somewhat strangely. Alison "used" Emily's crush on her back before she disappeared to manipulate her friend. Yikes — that's not great. But Emily, ever the most positive and earnest of the group, continued to hold out hope for Alison long after the rest of the Liars did.

When Alison returns, she and Emily hook up, but it doesn't progress further than that until Season 7. Emily and Alison become closer after the latter learns she is pregnant with the former's offspring. They exchange "I love yous" and become a couple, and then get engaged in the series finale.

Here's what has happened since Pretty Little Liars ended

In the PLL series finale, we see Emily and Alison happy with their twin girls, Grace and Lily. A.D. is gone, and they have a happy life and jobs at Rosewood High together. What could go wrong?

Apparently, a lot. In the Pretty Little Liars: The Perfectionists pilot, we see that a couple of years down the line, Alison has moved to Beacon Heights to work at the university. Emily and the girls are back in Rosewood. And a few episodes later, we see Alison signing divorce papers and removing her ring.

Could Alison and Emily get back together?

If what you've read so far has broken your heart, there's good news and bad news. The good news is that, according to creator I. Marlene King, they could be together in the end. "I don't think it's the end of the story, and I think it's possible that Emison is going to be endgame, but I think it's only fair to Alison that she gets to go on a journey in this world and where she ends up," she told E! News.

As for the downside, it looks like she'll probably be getting a new love interest before that happens. "It was a necessary thing to do, and I know it's heartbreaking for some fans," said King. "But I hope they open up their minds and their hearts to go on this ride with Alison, and know that they may live happily ever after in the end, or she may find somebody fans love even more than Emily."

Will Shay Mitchell appear on Pretty Little Liars: The Perfectionists?

As King said, Mitchell is not on The Perfectionists, and it doesn't appear as though there are any immediate plans to get her on it. However, never say never. The actress has been busy, but she's always been supportive of the spinoff series. Hopefully, they'll be able to find a time for Emily to pop back into Alison's life, if only for an episode.