All 4 'Halloweentown' Movies Are Available for Streaming on Disney+ This October
Take a trip to the magical and mythical world of Halloweentown with Dylan, Marnie, and Sophie. Thanks to Disney's streaming platform, it's even easier to watch movies featuring the Cromwell witches. Here's what we know about these Halloween movies, originally released by Disney Channel.
The first 'Halloweentown' premiered during the 1990s
There's a town full of witches, ghosts, and monsters but, don't worry, they're not all mean. This is Halloweentown, a magical place far away from the human world, described with the Disney Channel movie, Halloweentown. 
The idea of this town particularly intrigues young half-witch, half-human, Marnie Cromwell, who is obsessed with all things scary and creepy, despite protests from her mother. This character is portrayed by Kimberly J. Brown and Debbie Reynolds portrays a powerful Halloweentown witch, Aggie Cromwell. 
During one interview with Seventeen, actor Kimberly J. Brown reflected on her time filming the original Halloweentown with Debbie Reyolds. She remembers the iconic actor spending time with fans who were "anxiously" waiting outside of the set. 
"It was just somebody who was so successful and so famous and legendary and everything who just never forgot how important it was to connect with people and say hi and enjoy being able to make them happy," Kimberly J. Brown said. "That's something that has always stuck with me, ever since then."
All of the 'Halloweentown' movies are available on Disney's streaming platform
Since Halloweentown's premiere, a few other spin-offs appeared on Disney Channel, including Halloweentown High and Halloweentown II: Kalabar's Revenge with so much spooky fun featuring the Cromwell witches, some fans are wondering how they can view these movies a few years after their release. 
While these movies play periodically on television networks like Disney Channel and Freeform, they're always available for binge-watching on Disney's streaming platform, Disney+. The library includes Halloweentown, Halloweentown II: Kalabar's Revenge, Halloweentown High, and Return to Halloweentown.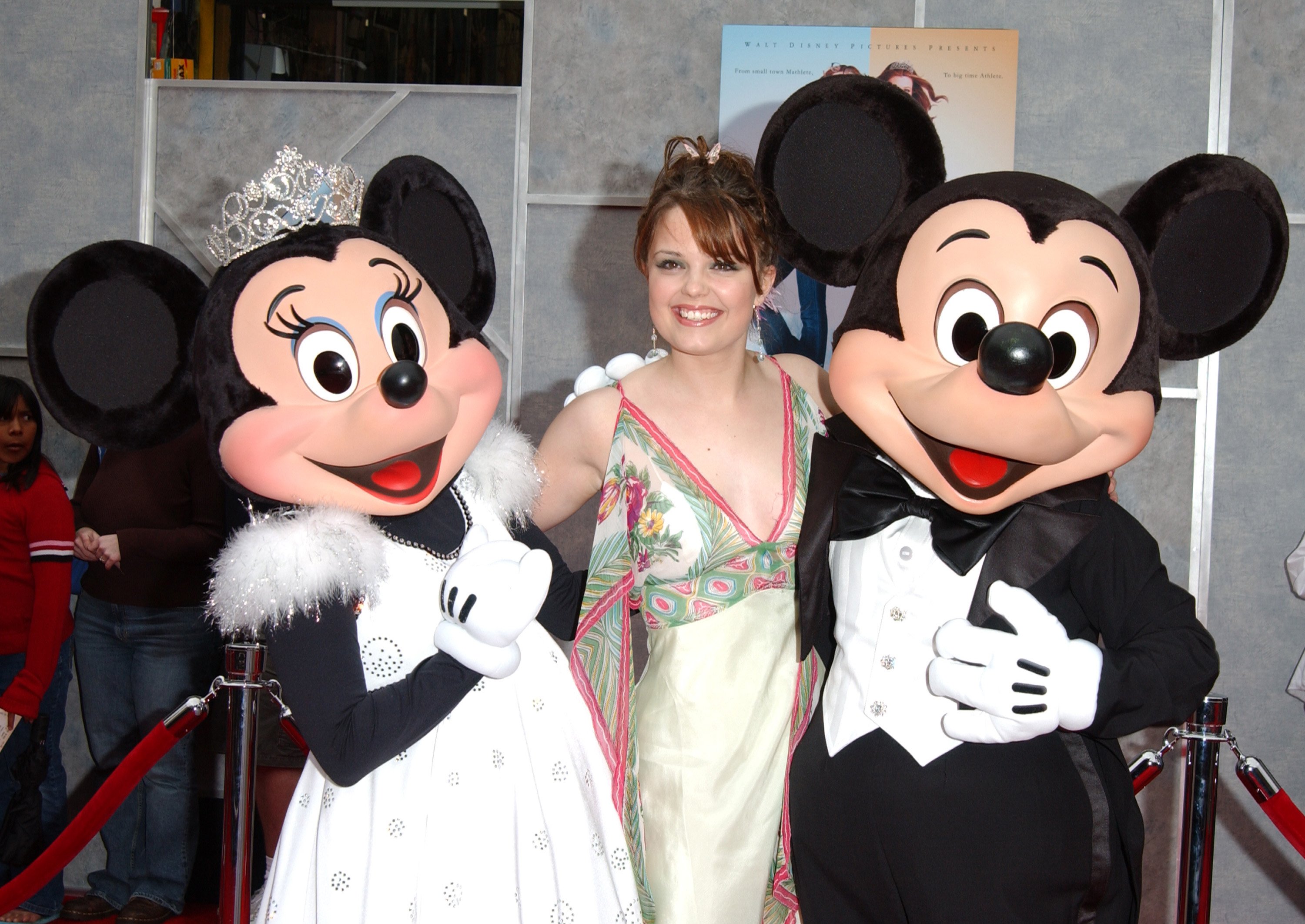 There are other Halloween-centered movies available on Disney+
Aside from the Halloweentown franchise, Disney Channel released a few other Halloween-center movies over the years. That includes Twitches, a movie about twin witches, featuring the stars of Sister, Sister, Tia Mowry and Tamera Mowry. Spooky Buddies tells the story of golden retriever puppies going on a set of adventures together.
There's also the movie The Haunted Mansion, starring Eddie Murphy, that was inspired by the theme park ride in Disneyland and Walt Disney World. The Nightmare Before Christmas is another fan-favorite which tells two holidays who meet by mistake. Each of these movies are available on Disney+.
Movies like Halloweentown, Hocus Pocus, The Haunted Mansion, and The Nightmare Before Christmas are available on Disney's streaming platform. To learn more about Disney+ and to subscribe, visit their website.