'All American' Fans Might Not Know Cody Christian Has 1 Secret Talent
On The CW's All American, Cody Christian portrays Asher Adams, a high school athlete who dreams of playing football in the NFL. For over a decade, Chrisitan has starred in various television shows and movies, cementing himself as an actor in Hollywood. However, fans may not know the All American star has a secret talent.
What is Cody Christians secret talent?
RELATED: Shows to Watch If You Like 'All American'
While Cody Chrisitan is best known for acting, some fans might not know the All American star possesses a secret talent. In a 2018 interview with Entertainment Tonight, the interviewer asked the Teen Wolf alum to pick a former co-star that would be the "Most Likely to Win a Rap Battle." Surprisingly, the 26-year old actor nominated himself. When he isn't on set filming, Christian shared that he makes music during his free time.
"Music has always been a passion of mine," he explained, "But, I decided to focus on one thing at a time. So, I wanted to establish myself [as an actor] and be able to come back and another creative expression."
The actor proceeded to rap a few bars. Chrisitan currently doesn't intend to release an album or song. But it's cool to see the All American actor can express himself in another medium besides acting! Hopefully, one day, we'll be able to listen to a rap song by Christian, even if it is a little snippet.
What's next for Asher Adams in 'All American' Season 4?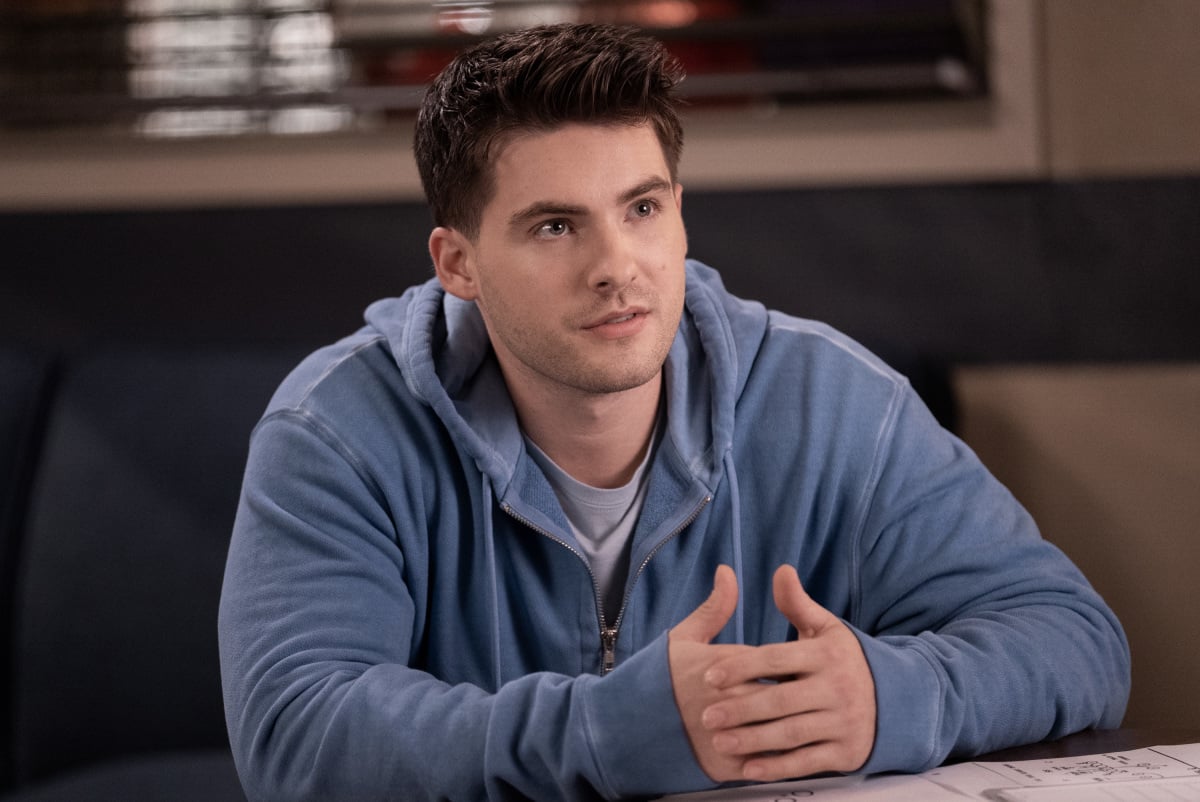 RELATED: Will 'All American' Season 5 Happen? – Here's What We Know
In the sports drama, Cody Christian portrays Asher Adams. Since childhood, he has dreamed of playing football in the NFL. In season 3, Asher received a full scholarship to his dream college, Coastal California. Finally, Asher's dreams were coming true. But, they soon came crashing down after a new revelation. Asher is getting ready to play against South Crenshaw in the state championship. His father, Harold Adams (Casper Van Dien), entered the locker room with tears in his eyes. He proceeds to tell Asher that he can't play football anymore. Due to his rare heart condition, cardiomyopathy, he can no longer play on the field.
So, what's next for Asher? Well, it seems the high school athlete has a long, tough road ahead. In an interview with TVLine, All American showrunner Nkechi Okoro Carroll revealed Asher would go through "stages of grief" in the fourth season. "When you lose something you love, it really is a loss," she explained. "We're going to see Asher go through those stages of grief. [We'll see] what the new path is, and hope that in the process of grieving, that path doesn't get jeopardized."
Will Asher Adams pursue a career in football coaching?
Since football is no longer an option, Asher's future seems uncertain. Even though he can't physically play football, there might be another alternative for him. In season 4, his best friend, JJ Parker (Hunter Clowdus), has encouraged him to become a football coach. JJ noted that Asher possesses the qualities of a good football coach, with his encouraging pep talks and innovative football plays.
Even Coach Montes (Alexandra Barreto) admitted that he helped Beverly win the state championship with his coaching ability. So, is it possible that Asher could become a football coach? There is a possibility that Asher could go down that route. Aside from the subtle hints in the show, becoming a football coach would be a good career move for Asher. He wouldn't have to give up football entirely, and he could play a vital part off the field. But, he hasn't fully committed to the idea. So, for now, fans will have to wait and see what the future holds for Asher.
All American airs on Mondays at 8 pm E.T on The CW.