'All American' Star Daniel Ezra Once Admitted He Wanted to 'Completely Avoid' Spencer Paysinger on Their First Meeting
'All American' star Daniel Ezra explains why he tried to 'completely avoid' meeting former NFL player Spencer Paysinger.
In All American, actor Daniel Ezra portrays an alternative version of real-life NFL player Spencer Paysinger. Although Paysinger doesn't play a character in The CW series, he is very active behind the scenes. When it came time for Ezra to meet the former NFL player, he once admitted that he wanted to "completely avoid" him upon their first meeting. Here's why the British actor was nervous about meeting Spencer Paysinger at first.
Why did Daniel Ezra try to 'completely avoid' meeting Spencer Paysinger?
In a 2019 interview with TV Guide, Daniel Ezra and Spencer Paysinger talked about All American and the secrets behind the true story. Ezra admitted that he initially wanted to avoid the NFL player altogether. Eventually, the actor warmed up to the idea and realized Paysinger was not intimidating. 
"It was weird. A part of me wanted to avoid [Spencer Paysinger]," he said. "But then I realized he was so open, generous, and stayed that way during the whole filming process. It was all about figuring out how to approach him. Can I talk to him? Very quickly, I realized how he was ready to give, which was dope."
How did Spencer Paysinger feel about meeting the Daniel Ezra?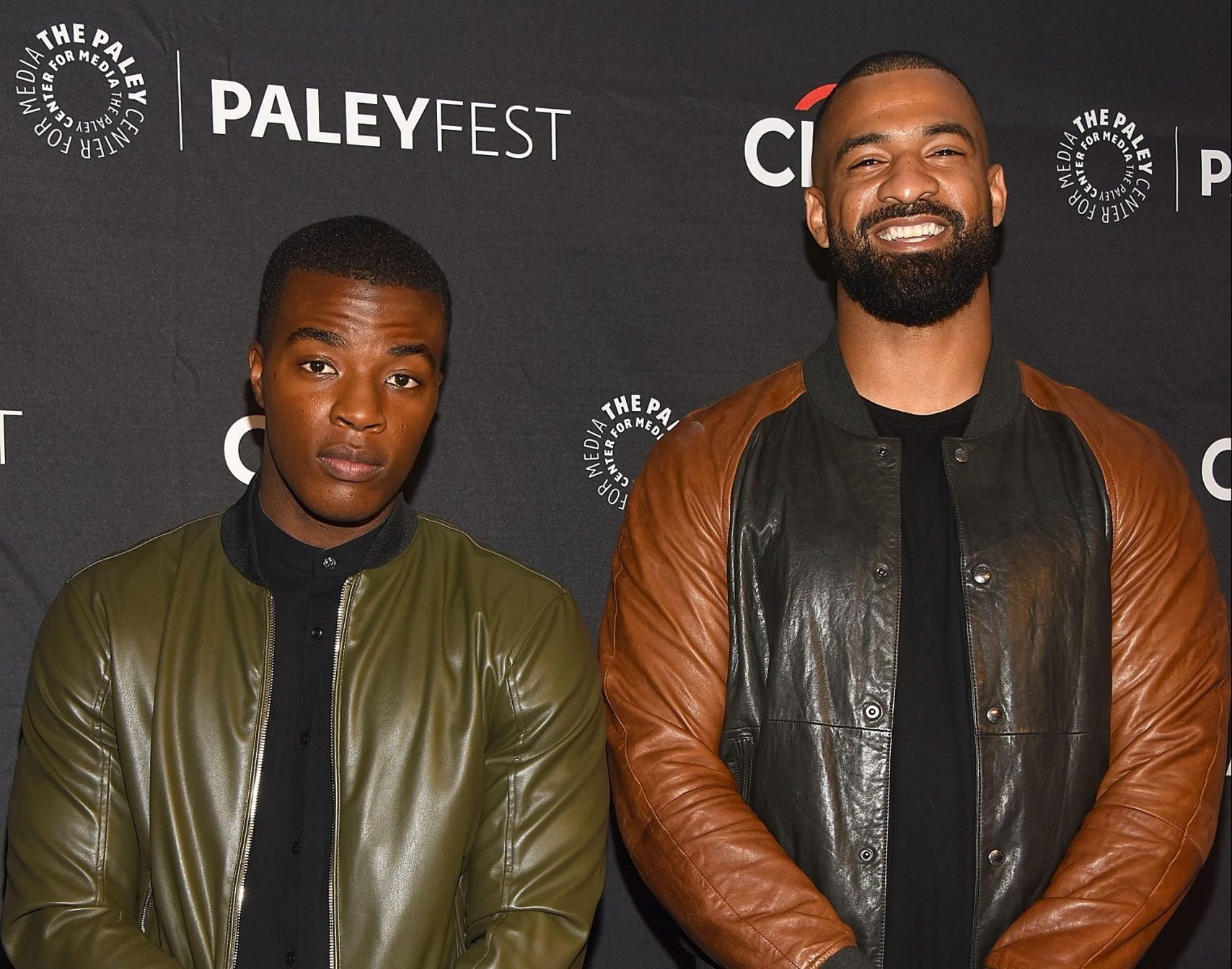 Surprisingly, former NFL player Spencer Paysinger was open to meeting Daniel Ezra. In the interview, Paysinger wanted to help the young actor in any way he could. 
"When I first met Daniel, and even throughout the production, I never wanted to say 'Hey, do this how I used to do it.'  I gave him free range," he explained. "I was there on set to help out with everything he needed, and for the most part, I wanted [Daniel] to create a compelling Spencer James that is different from Spencer Paysinger. At the end of the day, I can't tell him how to do his job because he's an actor."
What drew Daniel Ezra to the role of Spencer James in 'All American'?
In an exclusive interview with TODAY, actor Daniel Ezra discussed what attracted him to the role of Spencer James on All American. The young actor revealed that he wanted to explore the "mental and emotional pressure" high school athletes endure to achieve greatness.
"Football is a really cool backdrop for the show," Ezra explained. "The sheer amount of money and pressure and attention that's put on these kids, these high-level athletes at 16, 17, 18, is unfathomable. And it was something that blew my mind. The first time I went to a college football stadium, I was like, 'You mean to tell me 80,000 people came up to watch 19-year-olds play football,' and everyone was like, 'Yeah.' It blew my mind. There are some towns where it's like the whole town shuts down to go and watch a high school game. And so I was always curious about what that must do to these kids mentally."