'All American': Daniel Ezra Listened to This Rapper to Perfect His American Accent
British actor Daniel Ezra is best known for playing Spencer James on The CW series All American. The lead role marked Ezra's U.S. acting debut and required him to use an American accent. So, how did the England native perfect his voice to play the South Crenshaw football star in All American?
Daniel Ezra listened to LA rappers like Nipsey Hussle
The actor was born and raised in Birmingham, England. He made his on-screen debut in the 2014 film Murdered By My Boyfriend. Also, Ezra has a theater background, playing Sebastian in the 2017 production of William Shakespeare's Twelfth Night. He's also starred in BBC dramas, such as Undercover and The Missing.
Once he landed the lead role on All American, actor Daniel Ezra shared that he would listen to Los Angeles rappers like Nipsey Hussle. In an interview with E! News, the British actor shared that he studied the late rapper before shooting the pilot episode. "[Nipsey Hussle] is my favorite rapper, and he's from Crenshaw. So, I just studied everything he did," he said.
The actor spent a lot of time in South Central LA
Also, Ezra spent a lot of time in South Central LA. In a 2018 interview with Entertainment Tonight, the actor shared that he would travel around the neighborhood and practice the accent. This method allowed him to perfect the voice of Spencer James.
"So I only speak American when I'm here," he shared. "Unless it's for press, like in interviews, [and] pretty much when I got off the plane, to come here, it was all American. I wanted to practice. I would go to restaurants and places [and] if they looked at me weird or confused, I knew I was getting it wrong."
While making a special appearance on The Real, Ezra revealed that most of the cast didn't know he was British. "I pretty much stayed in the accent throughout filming," he explained. "So, most of the crew didn't realize I was British until we wrapped the pilot. When we finished, I started talking normally, and everyone was [shocked]."
Ezra watched the NFL Network to learn about American football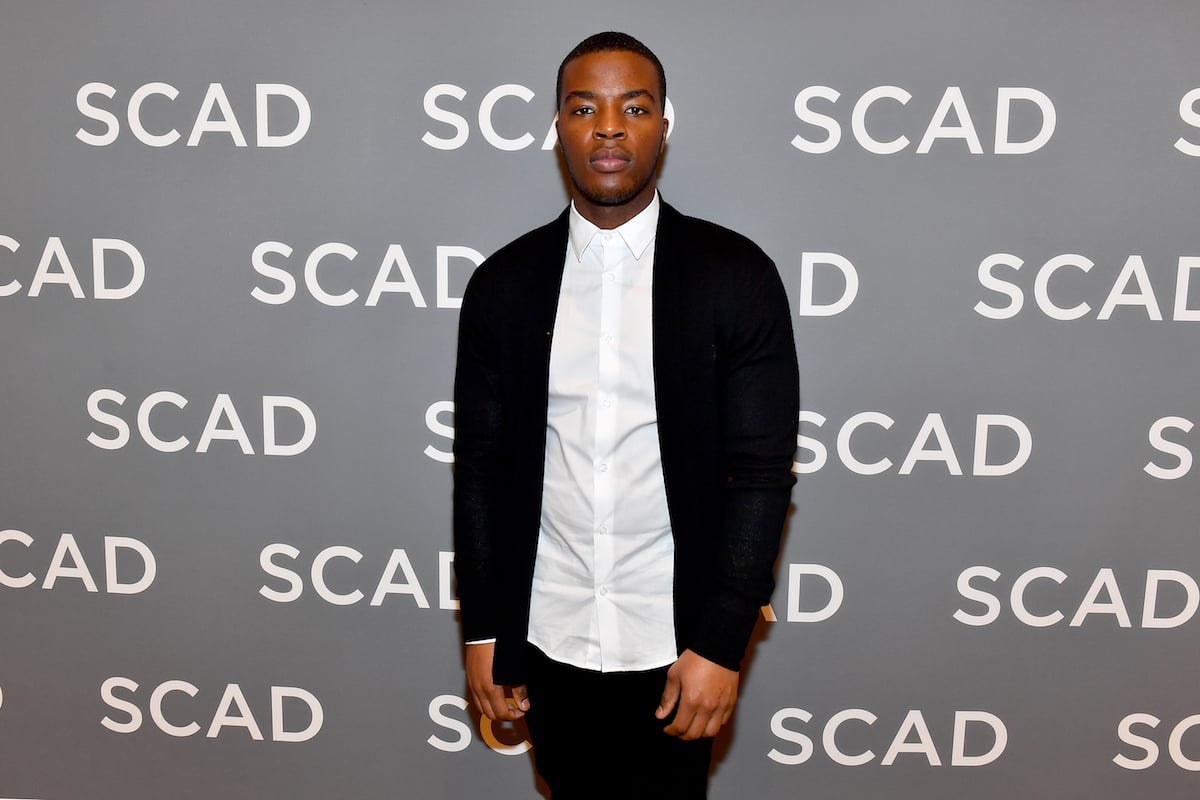 All American is based on the life of former NFL player Spencer Paysinger. Since Ezra is from England, he watched a lot of the NFL Network to prepare for the role. 
In an interview with the Los Angeles Times, the actor revealed that he carried a football everywhere and trained on a football field. "The real Spencer can't have his name on a football show, and the football does not look good. That made me feel the extra responsibility of wanting to look as comfortable in the film as possible," Ezra said. "I bought a football, and I just carried the football around for like a month until we started shooting."
Also, Paysinger drove Ezra and Taye Diggs (Billy Baker) around South Crenshaw to expose them to the neighborhood dynamic. "I didn't want to disrespect the neighborhood and say Spencer went to Beverly, and everything was great. Beverly actually exposed me to a whole new set of problems – rich kid problems," he added. 
"I just wanted to show those areas as an extension of myself and just show that the sun shines down there too," Paysinger continued. "We're doing a great job of that, of not showing Beverly Hills as a savior."
All American Season 4 premieres on Oct. 25 at 8 p.m. ET on The CW.