'All American' Fans Think 1 Line in the Season 4 Trailer Means Coop Did Not Survive
All American Season 3 ended on massive cliffhangers. One of the biggest plotlines was Coop (played by Bre-Z) getting shot by Mo (Erica Peeples). After the finale, many fans wondered if Coop was alive. In the season 4 trailer, one line led fans to believe Coop didn't survive the shooting. Here is the line that might have teased Coop's fate in the CW series.
Why does Mo shoot Coop in 'All American' Season 3?
In All American Season 3, Mo comes back to South Crenshaw to destroy Coop's future. She is the sister of the late Tyrone Moore, a gang member in the neighborhood. In previous seasons, Coop and Tyrone were at constant odds. So, Mo believed Coop was involved in her brother's murder. 
At first, Coop was skeptical about her return. But, Mo insinuated that she wanted to fix the community. However, her true intentions came to light. She planted illegal drugs on Coop's tour bus. Soon after, Coop puts a stop to Mo's plans. Before the police come, Coop removes the drugs from the bus. 
When Coop confronts Mo, she pulls out a gun and threatens to shoot her. Preach (J. Kareem Grimes) comes to save Coop, but it is already too late. Mo pulled the trigger, and Coop collapsed to the ground, shot in the abdomen. While Coop is bleeding, Preach screams for help. Then, the scene cuts to black.
Fans believe this particular line teases Coop's untimely fate
The third season of All American left many fans wondering what would happen to Coop. But, one line in the season 4 trailer led fans to believe that she might not survive. In one clip, Patience (Chelsea Tavares) talks to Spencer (Daniel Ezra) about his football career. She says, "There's no way Coop would let you set aside your dreams. She ain't here to say it, so I'm going to say it for her." 
Since Patience spoke about Coop in the past tense, many fans were left wondering if Coop would die in season 4. The following clip shows Patience watching an old clip of her and Coop performing on stage. While watching the video clip, she is crying in the process. So, does this line hint at Coop's fate? For now, fans will have to wait for the All American Season 4 premiere. 
'All American' actor Bre-Z talks about her character's future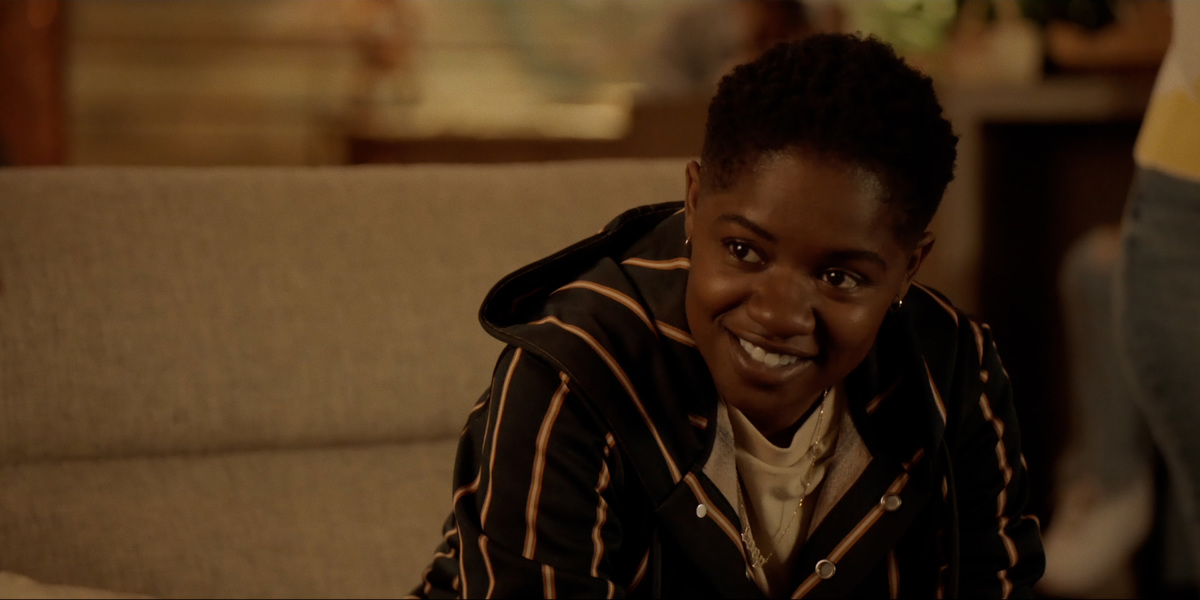 In March 2021, rapper Bre-Z sat down with Glitter Magazine and talked about All American. During the interview, the rapper shared her ideal future for Coop. "I would like to see Coop's dreams really come to fruition. I mean, in terms of being an artist, I think she fights so hard for her own independence, so to speak," she explained.
Bre-Z continued, "I want to see Coop do it. I want to see her do everything that she wants to do that she should be doing. I just want to see her not always be at the head or tail end of confrontation; at least give her the moment."
The outlet released the interview before the season 3 finale. Also, Bre-Z has not made any indication on social media about her departure from All American. So could this be a sign that Coop survived? Right now, Coop's storyline is still under wraps. So, it's too early to tell what Coop's fate will be in the show. For now, fans will have to wait and see what happens next.
All American Season 4 premieres on Oct. 25 at 8 p.m. ET on The CW.