Before 'All American,' Actor Karimah Westbrook Starred On This Popular 90s Sitcom
All American fans best know actor Karimah Westbrook for playing Spencer James' mother, Grace James. As a single mother, she has raised Spencer and his little brother Dillian in South Central, LA. Before landing a central role on The CW show, the 43-year-old actor has been active in Hollywood for over a decade. Over the years, Westbrook has played minor roles on various television shows and movies. But, fans of the sports drama might not know that the Chicago native got her start on a beloved 90s sitcom.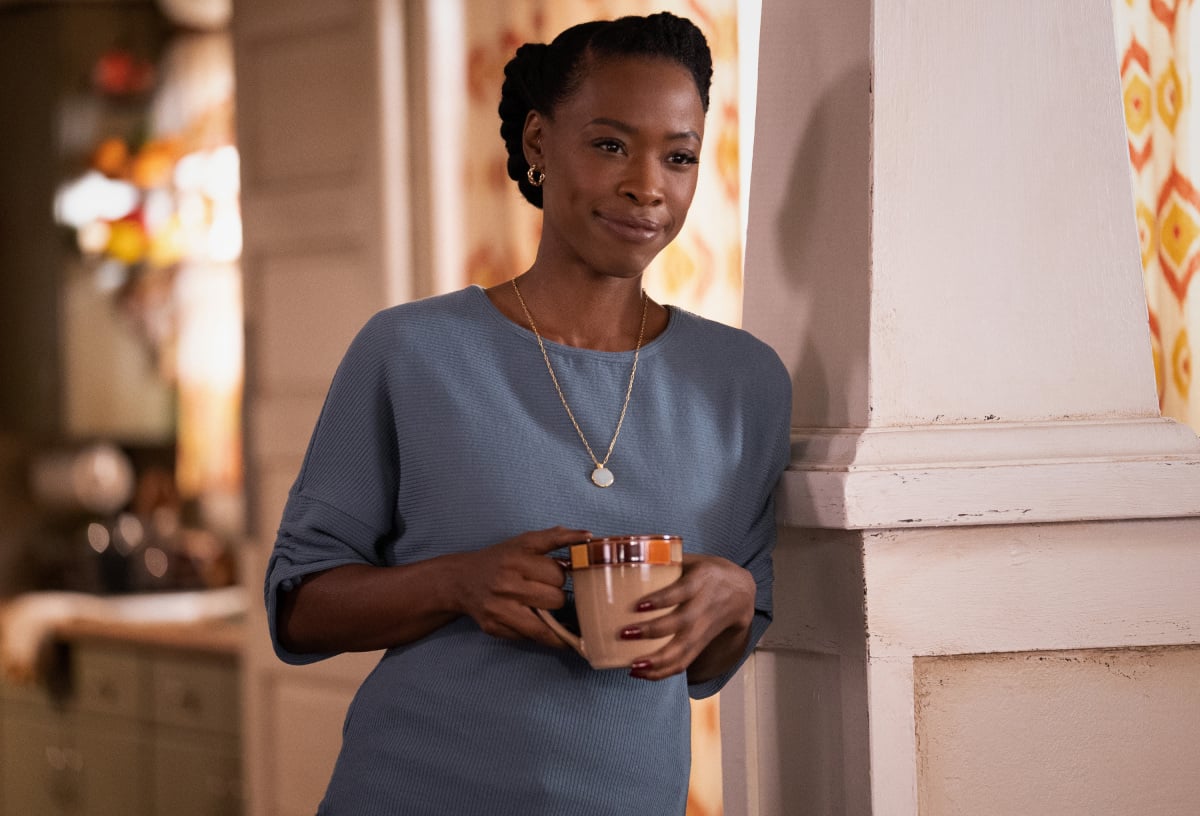 'All American' star Karimah Westbrook guest-starred on 'Moesha'
RELATED: 'All American': The Real Spencer Opened Up About Fan Reactions to the Show: 'My DMs Are in Shambles'
In the 90s, actor Karimah Westbrook played a recurring role on the beloved Black sitcom Moesha. In the episode "Graduation Day," she played Hakeem's (Lamont Bentley) neighbor, Shania Levy. While Moesha (Brandy) is standing in his apartment, Shania emerges from Hakeem's bathroom dressed in a bathrobe and shower cap. Moesha questioned why she took a shower in her boyfriend's apartment. Shania quickly rushes out of the apartment to avoid conflict, leaving Hakeem in some hot water. In the second episode, "All Grown Up," Shania comes back to the apartment to welcome Jerome (Lahmard Tate) to the building.
What drew Karimah Westbrook to the role of Grace James?
RELATED: 'All American': 5 Huge Changes the Show Made to Spencer Paysinger's Life Story
All American fans couldn't imagine anyone else but Karimah Westbrook portraying Grace James on All American. But, what initially drew the actor to the role? In an exclusive interview with Black Cinema Now, The Rum Diary alum shared that the compelling storytelling and the "love" shown within the James family attracted her to the project.
"Especially within the neighborhood [the James family] lives in, [some people] may have this preconceived idea of what it's like [to live there]. So, it was important for me, and the writing definitely helped, that there wasn't a generalization or a stereotype," she explained. "There's a lot of love in the James home. Although they may be struggling financially, the love is there. And I really love how that's showcased."
What's next for the 'All American' actor?
While Karimah Westbrook hasn't shown any signs of leaving All American, the actor has shown interest in other projects outside The CW. According to IMDb, Westbrook will star in three upcoming projects that are in post-production.
In the 20-minute short film POV: Points of View, the actor will play Vanessa Clairmonde. Although there are few details about her character, Vanessa finds herself in an "alternate future of Los Angeles 2025," where a computer-controlled police drone rules over the city.
Additionally, Westbrook will play a mother in another drama film titled Panorama. The story follows a young man who is "grieving the loss" of his mother and soon finds himself facing a near-death experience. He must "learn the true meaning of life" to make it out alive. Lastly, she will play Melanie Lopez in the crime television series Beyond the Badge. While there's little to no detail regarding the general plotline, Westbrook will star in one episode of the series.