'All American' Star Michael Evans Behling Explained Why He Doesn't Want to Be a Heartthrob: 'I Want To Be Recognized For Being a Good Actor'
In the CW series All American, actor Micahel Evans Behling plays Jordan Baker, the son of Coach Billy Baker (Taye Diggs). Jordan is best known for his charm, charisma, and dashing good looks. However, Behling doesn't want his appearance to define his career. Here's why the All American star doesn't want to be labeled a heartthrob.
'All American' star Michael Evans Behling explains why he doesn't want to be just a 'heartthrob'
RELATED: When Is 'All American' Season 4 Coming to Netflix?
In a January 2021 interview with Young Hollywood, Michael Evans Behling sat down to discuss his role on All American. The interviewer referred to him as a "heartthrob" on the show. However, Behling doesn't want to be known for just his looks.
"I don't want to be considered a heartthrob," he explained. "To me, whenever I think of heartthrob, I think of the first thing you see whenever you see a guy, the physical attraction. I want to be considered, at some point in my career, I want [fans] to recognize me for being a good actor first."
What drew Michael Evans Behling to the role of Jordan Baker?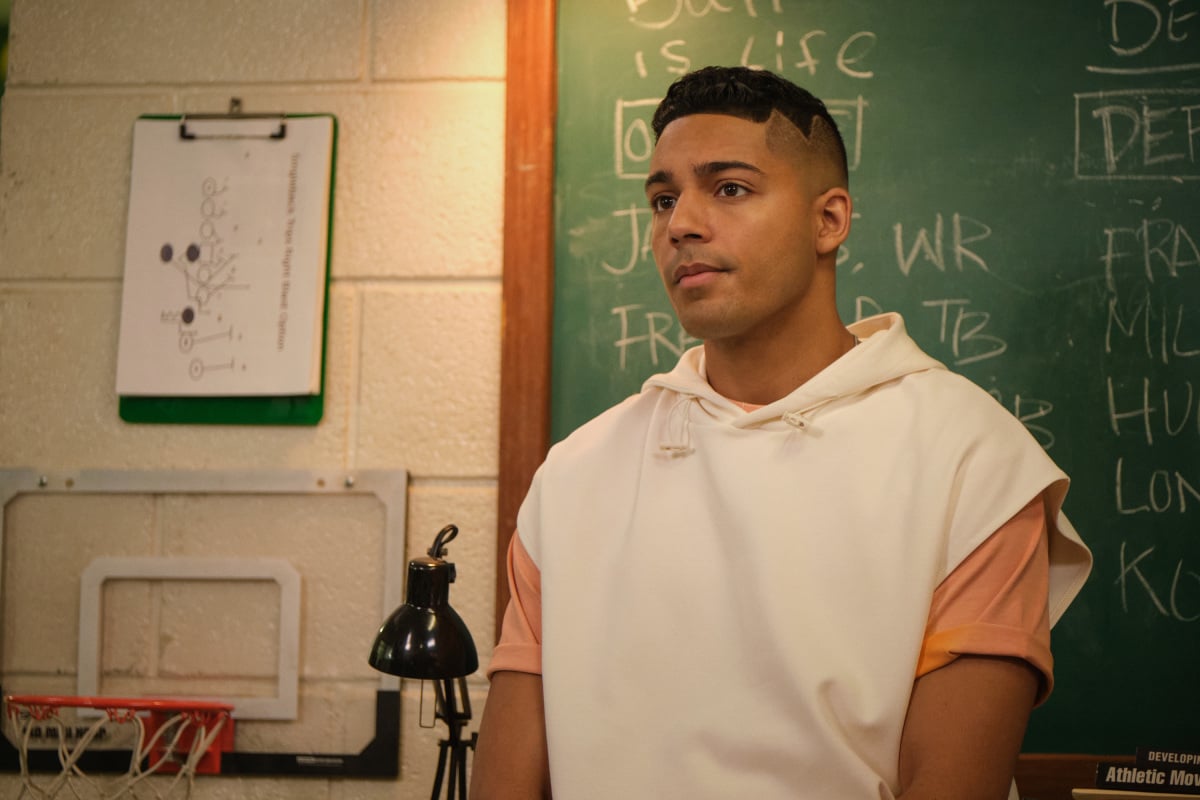 RELATED: Before 'All American,' Actor Karimah Westbrook Starred On This Popular 90s Sitcom
All American fans couldn't imagine anyone else playing Jordan Baker. For actor Michael Evans Behling, his personal experiences drew him to the character. In a 2018 interview with Hollywood Life, the young actor shared that the role stood out because he closely relates to Jordan. Since the character is a biracial kid living in America, that aspect attracted Behling to the part.
"The fact that I relate a lot to this character, him being a biracial kid and living in two different worlds," he said. "Not physically, you know, because he is living this bougie life if you will, but when he comes home, he's fighting for his dad's approval. I'm not fighting for my dad's approval, but sometimes back home, I'm called 'not black' enough, not white enough."
Behling went on to say Jordan's story resonated with him, despite their contrasting circumstances. "When I read the script, I was like, 'Wow. OK. Jordan's feeling the same way. I know how that feels. I know how to get into that.' It stayed the same," he added. "He's fighting every single day for his dad's attention, for his dad's approval. Just for love from Dad. He is that biracial kid living in two different worlds."
What is next for Jordan Baker in 'All American'?
Although fans have seen many sides to Jordan Baker, All American star Michael Evans Behling would love to explore one aspect of his character. In an interview with Entertainment Weekly, the actor revealed that he would love to see Jordan's relationship with his mother Laura (played by Monet Mazur) shown in the CW series.
"I think he's had his moments to connect with Billy over the seasons, and it's been great," he explained. "Now I'd love to see him connect with Laura a little bit more, and also with that, even connect more to Crenshaw. We saw a little bit of it in season 1 and maybe even season 2, but for him to try to connect a little bit more to the other half of him would be nice to see."
Behling shared that he would love to see that "mother-son dynamic" explored more. "But for me personally, I'd love to see him connect with Laura," he added. "I'd love to see them have that mother-son dynamic because I know me, personally, I'm a mama's boy, and I feel like Jordan could be a mama's boy if he has room to play into that. I think that'd be pretty cool to see."
All American Season 4 premieres on Oct. 25 at 8 p.m. ET on The CW.