What is 'All American' Star Monet Mazur's Net Worth?
The CW has multiple shows for people to be excited about. Comic book fans love Superman & Lois for its depiction of Lois Lane. If someone is interested in sports, they can check out the sports drama All American. Monet Mazur, who is part of the main cast, has appeared in other works and has garnered a significant amount of wealth. Some people may be curious as to what her net worth is.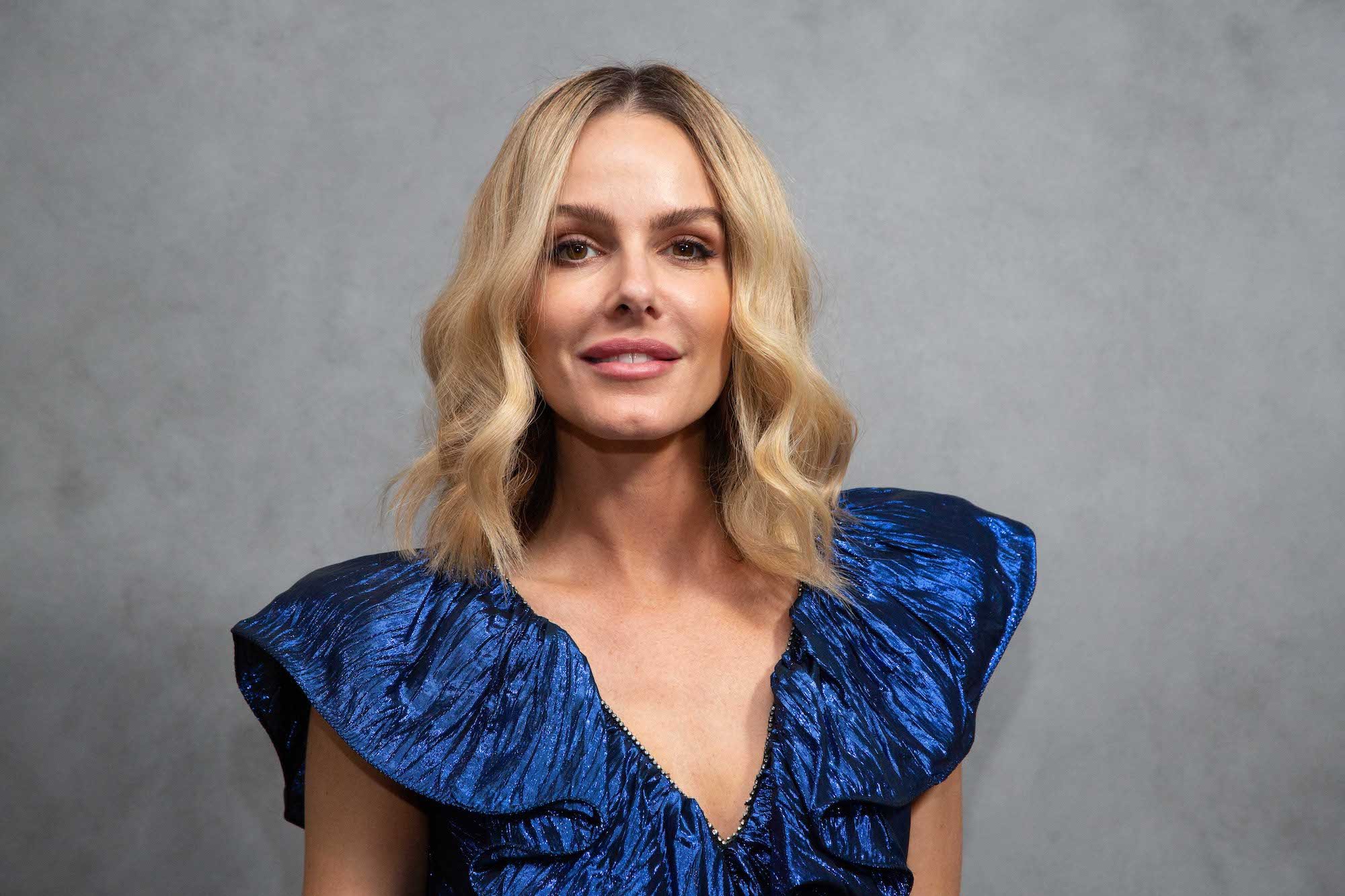 Monet Mazur has been in several films and TV shows
When Mazur was in her teens, she began acting in theatre, according to her IMDb page. She also had a modeling career throughout Europe in her 20s. Mazur went from international commercial campaigns to appearing in films. In 1993, she was a flirting woman in Addams Family Values.
Mazur starred in Monster-in-Law and Kiss the Bride as well. She also has some acting credits for TV shows like The Good Guys. Mazur has had many minor roles, but she was in multiple episodes of Days of Our Lives as Brandee Fields.
One of Mazur's more notable roles is Laura in All American. The show draws inspiration from a former NFL player's life, and her character is a lawyer. Laura is Billy's wife and insists on strict discipline. The actor has appeared in all three seasons as part of the main cast of stars.
The fourth season of All American is coming out later this year, and Mazur most likely will return as Laura. At the moment, the actor does not have any other upcoming projects. Additionally, Mazur is a member of a band called Nancy Raygun.
What is Monet Mazur's net worth?
Throughout her professional life, Mazur has made a career out of being a model, actor, and musician. As a result, she has become a multi-millionaire celebrity. According to Celebrity Net Worth, the actor's estimated net worth is $2 million as of 2021.
Most of Mazur's wealth comes from her work in the entertainment industry, which she entered as a teenager. When she landed a part in Johnny Depp's Blow, she was able to find roles in other widely released movies. People can see Mazur in Just Married and 40 Days and 40 Nights.
One of Mazur's biggest roles is Laura in All American. The amount that the actor makes each episode is unclear. She also made some money as a producer for the 2017 TV series Snatch. However, some of her wealth likely comes from her family.
Mazur is the daughter of an illustrator named Ruby Mazur. Her father is the one who created the iconic tongue logo for the Rolling Stones. Of course, Mazur's mother was a model as well.
Monet Mazur has two kids
Currently, Mazur resides in Los Angeles with her family. She is the mother of two children, and they are boys named Marlon and Luciano. Mazur gave birth to her sons in 2005 and 2011, respectively. She had her kids with British producer and director Alex de Rakoff.
The two of them got married in 2005 and stayed together for over a decade. However, the couple officially filed for divorce in 2018. During their marriage, Mazur was the sister-in-law of costume designer Sophie de Rakoff.
Mazur also has been living in the West Coast city ever since she was born in 1976. She grew up with four younger siblings as well. The star's birthday is on April 17, and she is currently 45 years old.
RELATED: Melora Hardin's Net Worth Would Give 'The Office' Boss Jan Levinson A Run For Her Money