'All American' Fans Might Not Know Samantha Logan Starred In This Popular Netflix Teen Drama
In the CW series All American, Samantha Logan plays the role of Olivia Baker. She is the daughter of Coach Baker (Taye Diggs) and successful District Attorney Laura Baker (Monet Mazur). Also, she is the twin sister of Jordan Baker (Michael Evans Behling). Before starring in the hit sports drama, the 24-year old actor played a recurring role in another popular teen series. Here is everything we know about the show Logan starred in before All American.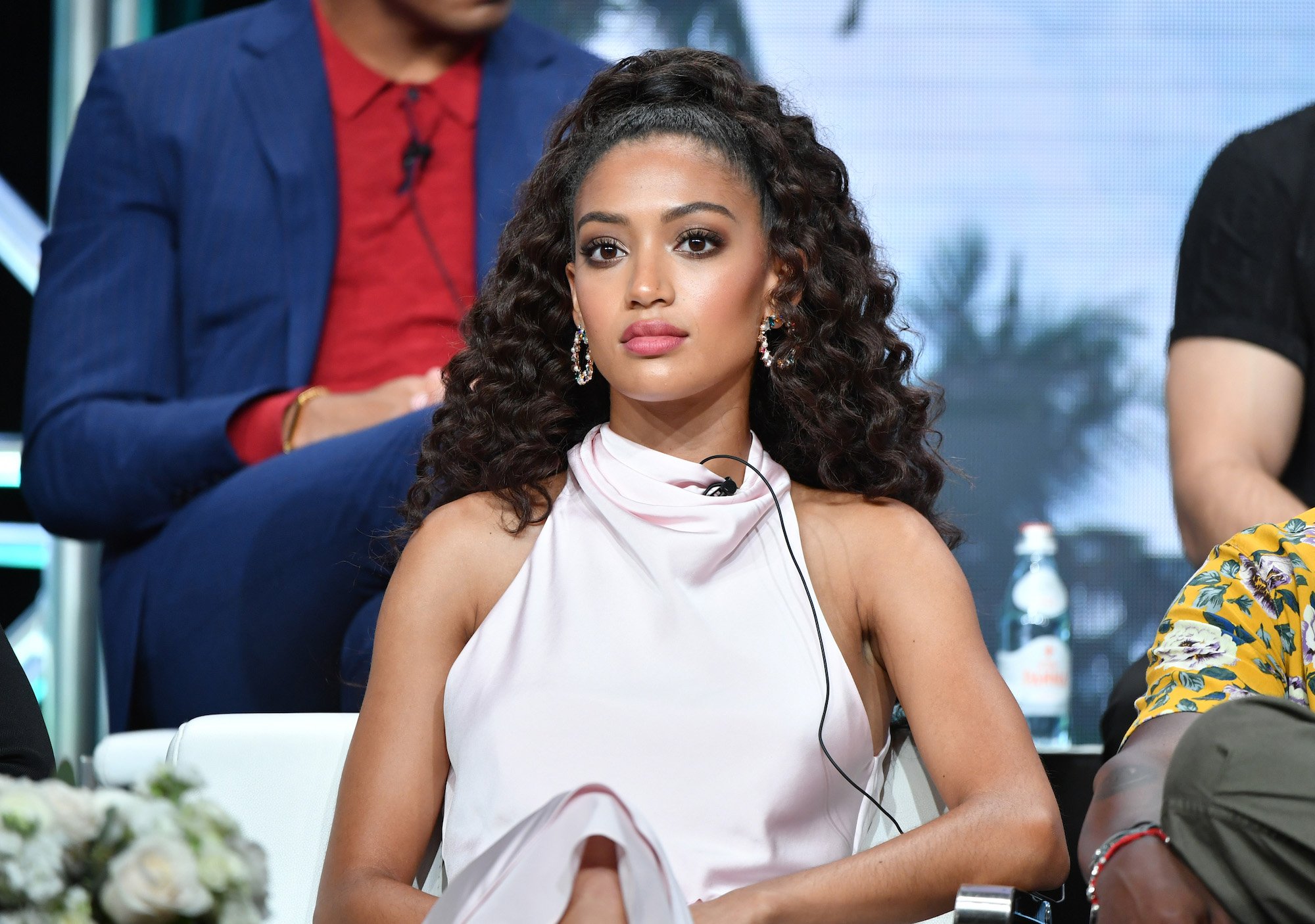 Actor Samantha Logan starred in the Netflix series '13 Reasons Why'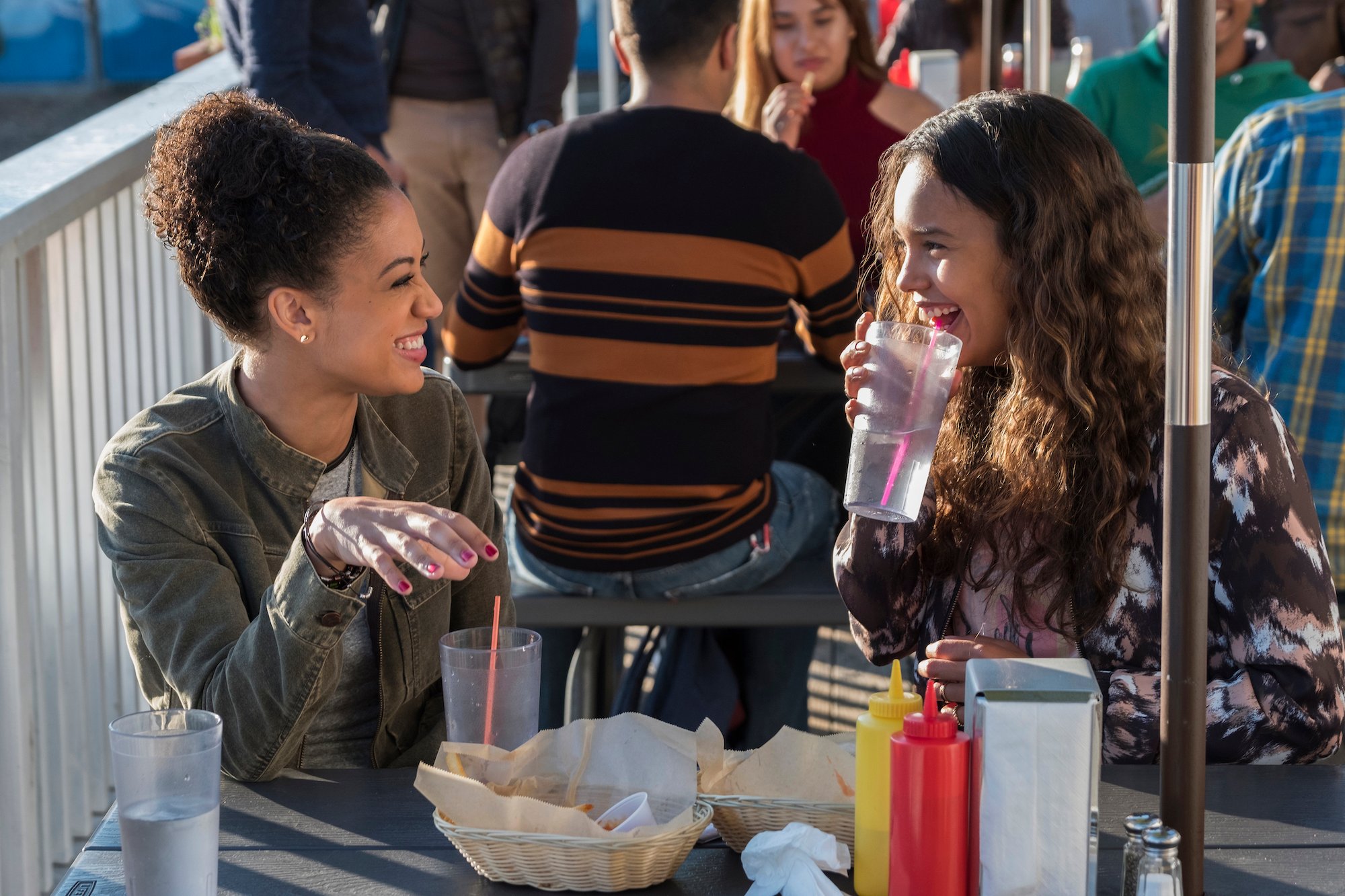 Before booking the prominent role on CW's All American, Logan starred in the hit Netflix teen drama series 13 Reasons Why. In the second season, Logan portrayed a high school student named Nina Jones. She later becomes friends with Jessica Davis (Alisha Boe). 
Nine connects with Jessica personally because she is a rape survivor – she was sexually assaulted by former Liberty High School senior Mark Perry in the Clubhouse, where Bryce Walker (Justin Prentice) and other athletes would bring their victims. Logan's character played an important role in 13 Reasons Why Season 2. 
During the trial of Andrew and Olivia Baker vs. Liberty High, Nina testified against her abuser. One month after the trial, it is revealed that Nina stole the polaroids (showing the victims of the Clubhouse) from Clay Jensen (Dylan Minnette) and decided to burn them. The show didn't give any explanation for her actions. After that, Logan's character didn't return for season 3. 
The 'All American' actor made a name for herself in the world of television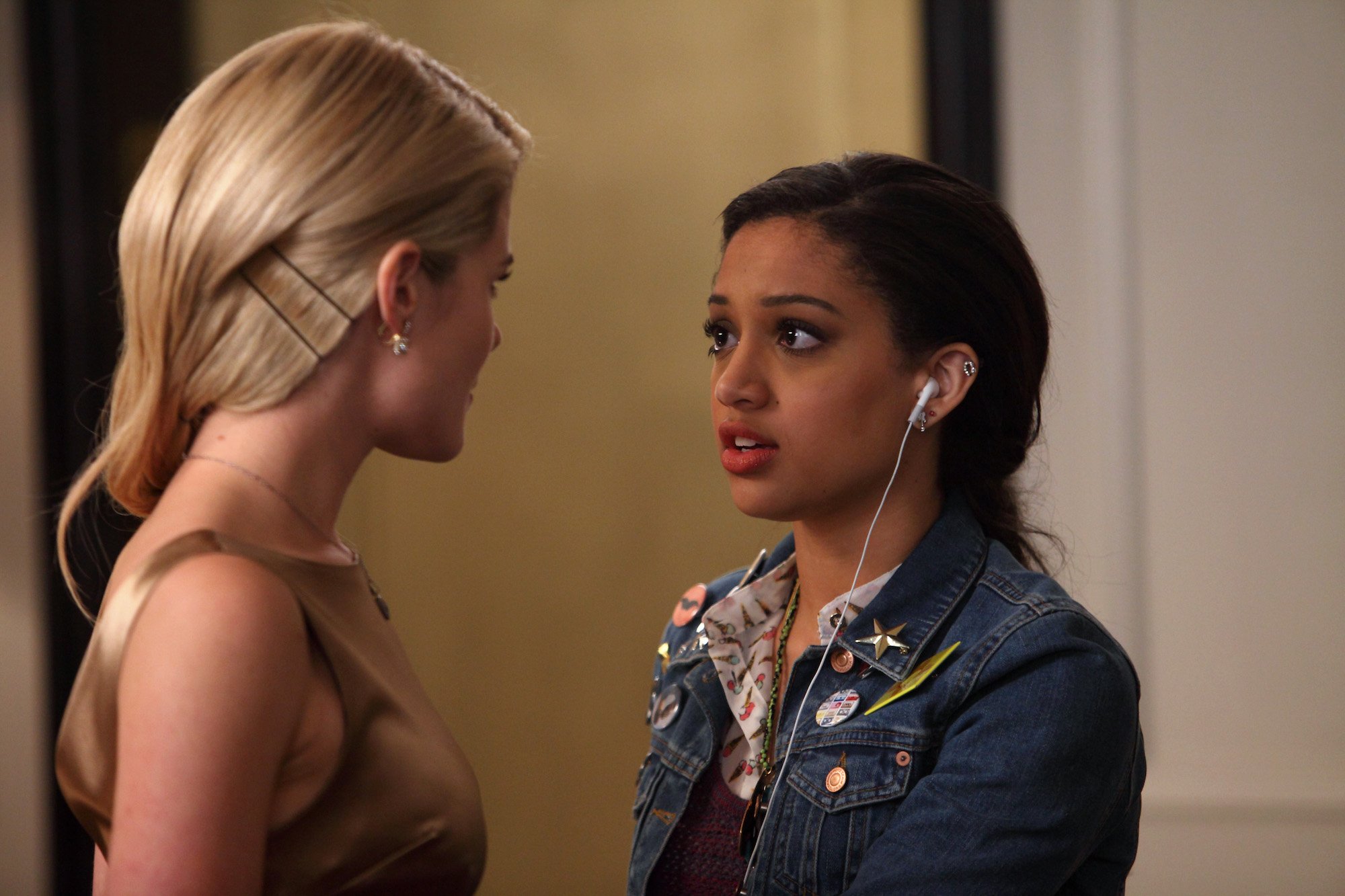 Even though the young actor had her breakout role in 13 Reasons Why, Logan was pretty active in television. According to IMDb, she starred in an episode of Law & Order: Special Victims Unit. After appearing in the crime drama, she landed the lead role on ABC's 666 Park Avenue, where she played Nona Clark. However, the series was canceled after one season in 2013. Soon after, she started getting booked for minor roles in popular television shows. For instance, Logan played a minor role in Gossip Girl, ABC Family's Melissa & Joey, MTV's Teen Wolf, The Fosters, NCIS, and more. 
What's next for Samantha Logan?
Aside from starring in All American, Samantha Logan wants to build her legacy outside of the popular CW series. For example, the young actor currently hosts a podcast called We Got You. The podcast is for young adults whose "hard questions are answered by the older teens" that already went through the same thing. 
In an interview with Young Hollywood, Logan talked about the new podcast and what she would love to discuss. "I would definitely talk about depression and anxiety. I still deal with those things to this day. I've been able to navigate it much better, now that I'm getting older," she said. "But if I started that conversation and that process when I was younger, that would've been really great."
"I'm very passionate about it," Logan added. "It's really good that kids are reaching out and gaining something from this [podcast]. Just means we're doing something right."
All American Season 4 premieres on Oct. 25 at 8 p.m. ET on The CW.
How to get help: In the U.S., call the RAINN National Sexual Assault Telephone Hotline at 1-800-656-4673 to connect with a trained staff member from a sexual assault service provider in your area. 
How to get help: In the U.S. and Canada, text the Crisis Text Line at 741741 to reach a crisis counselor for support.