'All American' Season 4: Episode 2 Teaser Hints at More Conflict Between Spencer and Billy
The popular teen drama All American has finally returned to the CW. While the season 4 premiere answered a lot of burning questions, it also introduced more conflict. In season 3, Billy Baker (Taye Diggs) was upset that Spencer James (Daniel Ezra) secretly trained with his son, Jordan, despite his head injury. Now, it seems that the rift in their relationship has continued to grow in the fourth season. So, what does this mean for Spencer and Billy going forward in the series?
[Spoiler Alert: This article contains spoilers from All American Season 4 Episode 1, titled "Survival of the Fittest"]
Spencer and Billy will be at constant odds in 'All American' Season 4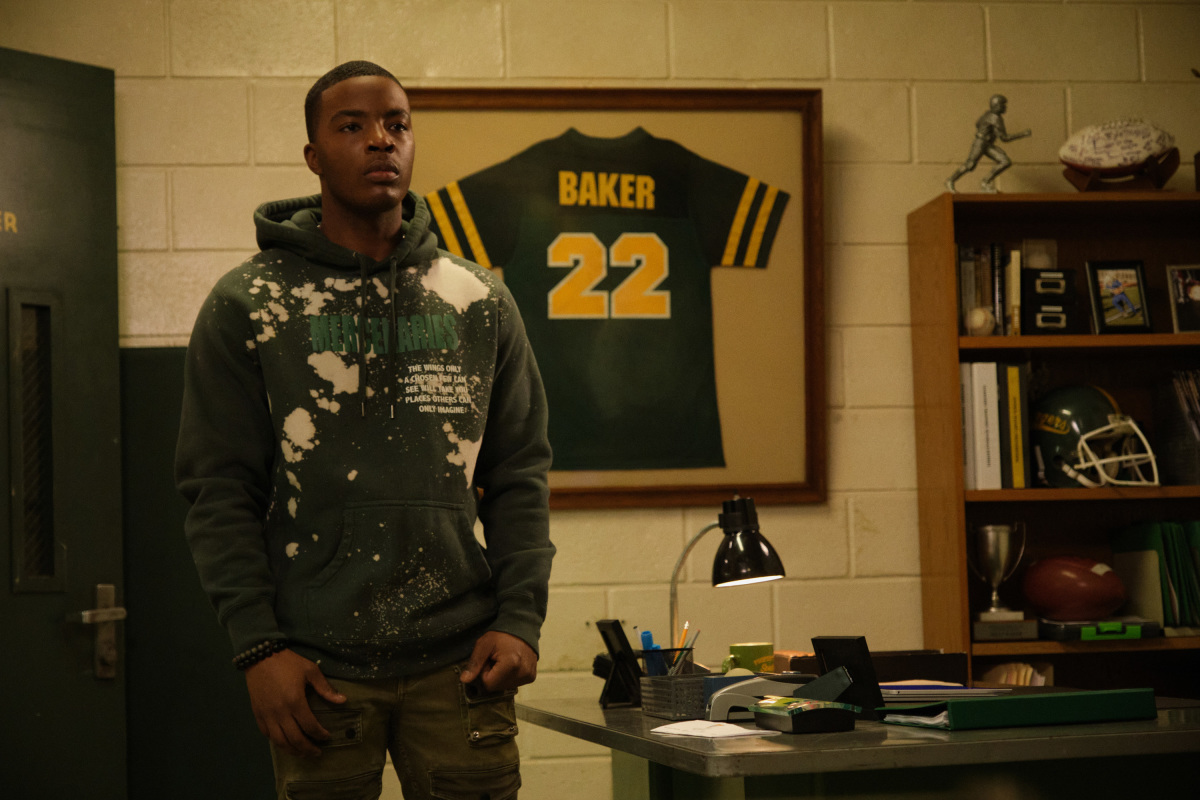 RELATED: 'All American' Season 4: Why Fans Think Spencer James Will Give Up Football
In season 3, Jordan Baker (Michael Evans Behling) suffered a severe concussion during a football game. Despite the doctor's orders, Jordan secretly trained with Spencer. The two agreed to keep their training sessions hidden, knowing that Jordan's parents would be upset. But, Coach Baker eventually finds out the truth. Feeling betrayed, Billy expressed his disappointment in Spencer.
The constant tension between Billy and Spencer will be a pivotal plot point in All American Season 4. In the season 4 premiere, Spencer left in the middle of the state championship game to support Coop (Bre-Z). Toward the end of the game, the final score was 38-33. Chris attempts to make a touchdown – but he gets tackled near the end zone, with the football in hand. The referees claim that he didn't officially cross the line. As a result, Beverly emerges victorious, winning the state championship for the second year in a row. Despite the referees' call, Billy thinks South Crenshaw won the game. Since he is still mad at Spencer, Billy coldly reminds him that Crenshaw won without his help.
What will happen between Billy and Spencer in episode 2?
RELATED: 'All American' Season 4: Showrunner Promises to 'Fill in the Blanks of What Happened' in the Premiere
In the episode 2 trailer, Billy and Spencer remain at constant odds. While standing in the hallway of South Crenshaw, Coach Baker passes Spencer without saying a word. Suddenly, a voice-over of Spencer having a dialogue says, "Every time Coach Baker passes me in the hall, it's like he looks right through me."
The following scene shows Oliva (Samantha Logan) telling Spencer that he "can't avoid my dad forever." Finally, Spencer confronts Billy at a party. Then, the next scene shows Spencer telling the coach face to face: "I got something I need to get off my chest." So, will Spencer and Billy finally make amends? Well, fans will have to wait and see in the next episode.
What should 'All American' fans expect from episode 2?
In All American Season 4 Episode 2, titled "Taking Control," Spencer and Billy's relationship dynamic will get explored further. The official episode synopsis reads:
"The gang celebrates a birthday, but not everyone is happy about it. As Olivia (Samantha Logan) and Spencer's (Daniel Ezra) relationship grows stronger, Olivia struggles with the rift between Billy (Taye Diggs) and Spencer. Jordan's (Michael Evans Behling) buried feelings come to the surface, leaving his and Billy's relationship strained. Meanwhile, Asher (Cody Christian) is trying to come to terms with his football career but is hopeful when he goes to see a new doctor."
All American airs on Mondays at 8 pm E.T on The CW.