'All American' Season 4: Is Jordan Baker's Football Career Over?
In 'All American' Season 4, Jordan has not been contacted by college recruiters. It is revealed that college recruiters have not called because of his severe concussion.
oIn All American Season 4, Jordan (Michael Evans Behling) created a football highlight reel to send to recruiters. After consulting with Billy (Taye Diggs), Jordan should be hearing from colleges any day now. But, no one has called. With senior year coming to a close, Jordan is starting to worry about his career. So, does this mean Jordan's football dream is over? Here is everything we know about Jordan's future in the CW series.
Why are the college football recruiters not contacting Jordan?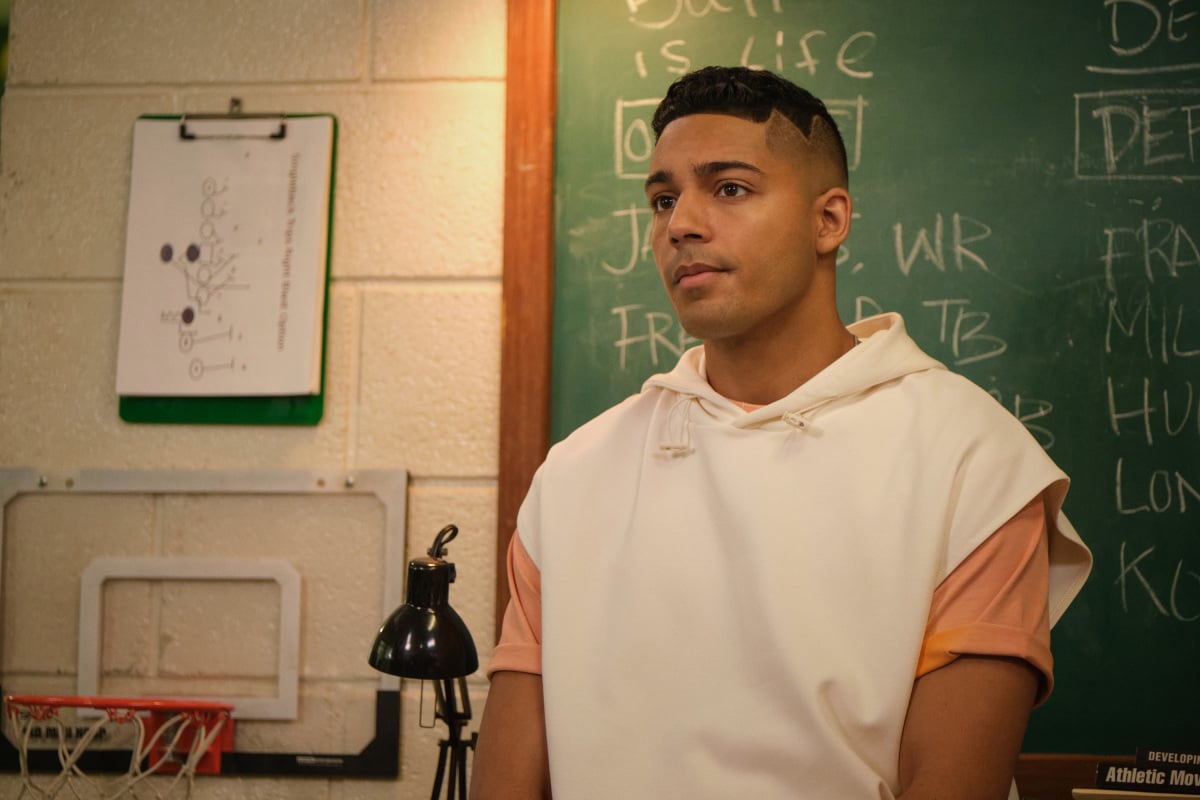 In episode 3, Jordan showed Billy his highlight reel for college recruiters. Billy reassured him and said the footage looked amazing. However, Jordan sent the tapes weeks ago and hasn't heard anything yet. Shortly after, Billy told him that Coach Montes (Alexandra Barreto) would be coaching the All-American game. Jordan is elated that he might play on the field again. 
But, Jordan is still worried about the college recruiters. So, he goes to Montes to ask about playing with the team. Montes says that she'll let him play in the second half of the game. Suddenly, she sits him down to deliver some devastating news. The coach tells him that recruiters are concerned about his medical report – this is why no one has contacted him. In the previous season, Jordan suffered a severe concussion while playing football. Although he has recovered, it seems the recruiters are skeptical about his condition. 
Does this mean Jordan Baker's football career is over?
Since the college recruiters haven't reached out yet, Jordan doesn't know where to attend school. Football has always been Jordan's dream, so the possibility of him pursuing another career is pretty slim. 
So, does this mean Jordan's football career is over for good? Well, not necessarily. Jordan still has a chance to impress potential recruiters at the All-American game. Therefore, not all hope is lost. In the episode, Billy tells Jordan that Coach Montes will be coaching the game. So, there is a possibility that Jordan could get a chance to play and impress recruiters.
Also, Jordan could possibly go to a junior college and pursue football. In the episode, Jordan talks to his father about the recruiters. Then, Billy tells him to think about a junior college. And Jordan isn't opposed to the idea. So, Jordan's football dream isn't over entirely.
What should 'All American' fans expect from episode 4?
In All American Season 4 Episode 4, titled "Bird in the Hand," fans will see the characters grapple with difficult decisions. 
According to the episode synopsis, it reads: "With the All-American game approaching, Spencer (Daniel Ezra) is feeling uneasy until an old friend says something to him that makes everything suddenly clicked. Olivia (Samantha Logan) applies for a coveted summer internship with the LA Tribune Online, but her test assignment takes a different turn than what they asked for. Jordan (Michael Evans Behling) questions why no one sees him as great, and the answer he gets takes him by surprise. Coop (Bre-Z) feels betrayed by Layla (Greta Onieogou) when she learns Layla is looking for a new artist and makes some hurtful accusations. Meanwhile, Billy (Taye Diggs) discusses a new opportunity with Laura (Monet Mazur) that might just be too good to turn down."